Who Narrates Every Episode Of DWTS?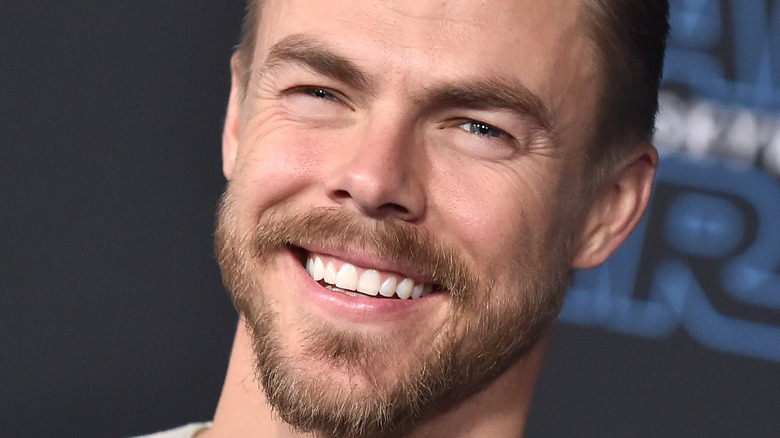 DFree/Shutterstock
For over 15 years, a familiar voice has welcomed viewers to every episode of the popular celebrity dance competition, "Dancing With the Stars." This familiar voice belongs to BBC legend Alan Dedicoat. In fact, according to Showbiz CheatSheet, Dedicoat is also the announcer on "Strictly Come Dancing," the British celebrity dance competition that premiered in 2004 and inspired the creation of "Dancing With the Stars." While Dedicoat may be a relatively unknown presence in the United States, he is a full-fledged legend in Great Britain. In his home country, the announcer is so well-known that he has been given the nickname "The Voice of the Balls" for his iconic gig as the announcer of the National Lottery program on BBC One.
According to Showbiz CheatSheet, when he isn't narrating every episode of "Dancing With the Stars" and Great Britain's "Strictly Come Dancing," Dedicoat is hosting telethons in Great Britain, doing voice-over work for British gameshows, or entertaining formal dinner guests with a special speech as a for-hire After Dinner Speaker.
Dedicoat's confessions have stirred up a bit of controversy in the past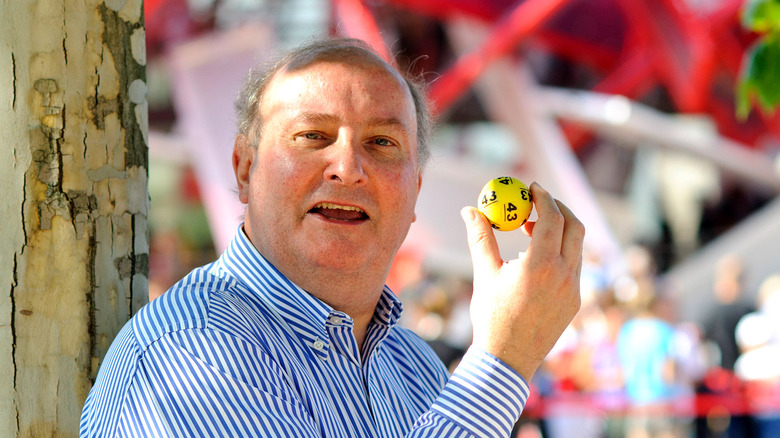 Ben A. Pruchnie/Getty Images
Though Alan Dedicoat's work means that he rarely enters the limelight, comments about BBC that he made back in 2015 catapulted him to A-list celebrity status — at least for a few days. In 2015, Dedicoat's comments that alledged that BBC allowed a "drug peddler" to deliver illegal drugs like cocaine and ecstasy to employees' desks, according to The Independent. Shortly after a recording of his allegations was discovered and published by The Sun, Dedicoat retracted them. "There is no truth to what I said. I was foolishly embellishing upon rumors I was aware of dating from 20 or 30 years ago in relation to the commercial radio sector," Dedicoat said in a statement, according to The Independent.
Just a few years later, though, in 2017, Dedicoat seemed ready to spill all of the industry secrets when discussing plans about a future autobiography with Daily Mail. "I've got a lot of juicy stories to tell, and I will reveal all in my book," Dedicoat told Daily Mail at a charity luncheon. "What's more, I will be naming names ... We weren't allowed to say all that was going on behind the scenes, but now I will. Lots of funny things happened." Since revealing that he would be publishing a book in 2017, no news has been announced regarding Dedicoat's book of secrets.