Here's What The November 4 New Moon Means For Earth Signs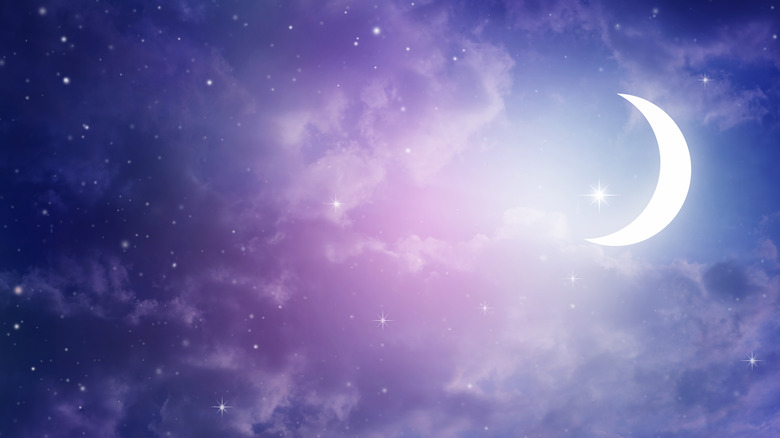 nednapa/Shutterstock
The new moon on November 4 is rapidly approaching, and it's the perfect time for a body, mind, and life reset. According to Mind Body Green, the new moon comes once every month and is the time that those looking to tap into their spiritual sides should be setting their intentions for the days and weeks ahead in order to help you better makes changes and meet your goals.
The outlet notes that writing down your intentions for the month can be helpful so that you can look back on them and manifest them during the days following the new moon. Other things to help you spiritually enjoy the lunar event include taking a relaxing bath and creating or tidying up your sacred space, which can be a table, room, or tray filled with things that help you better connect to your spiritual side such as crystals, oils, candles, and more.
November's new moon falls under the sign of Scorpio, which is said to be passionate, and may help you embrace internal changes that are coming your way (via Stylecaster). For earth signs such as Taurus, Virgo, and Capricorn a period of change may bring exciting new things into their lives.
The new moon on November 4 could bring positive changes for earth signs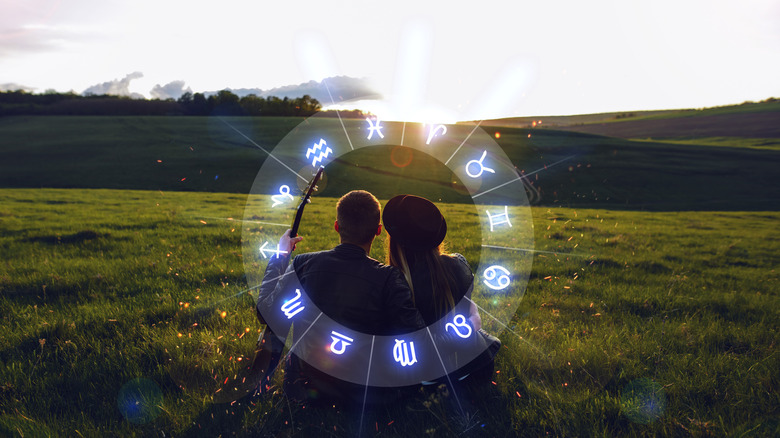 Miha Creative/Shutterstock
The new moon on November 4 is set to bring a shift into the lives of many members of the zodiac, especially those born under an earth sign like Taurus, Virgo, and Capricorn, per Stylecaster. If you're a Taurus (born between April 20 and May 20), you may begin to notice how you and your loved ones have changed. Embrace those feelings of change and try to grow together rather than in opposite directions.
Virgos (born between August 23 and September 22), the changes you feel with November's new moon will be with your mind. You'll feel like taking part in some meeting of the minds during the new moon, and if you keep yourself open you may see that you'll learn many new things from the people around you.
For Capricorn (born between December 22 and January 19), the new moon will inspire you to create positive change around you. You may feel pulled to volunteer somewhere special, or help your community in other ways. Be sure to find like-minded people who share the same goals and dreams as you do to help you along the way.
It seems that November's new moon will be very productive for earth signs, and with the holiday season approaching, the change may come at the perfect time.