Camille Cottin Explains The Ending Of Stillwater - Exclusive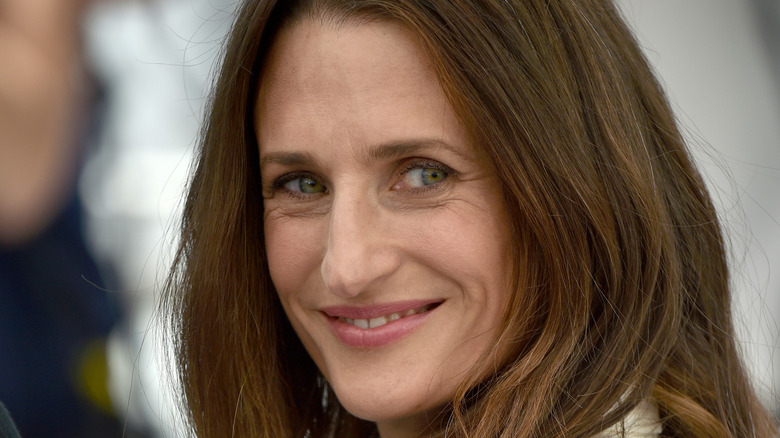 Lionel Hahn/Getty Images
This article contains spoilers about the film "Stillwater."
Not all stories have a happy ending, but when it comes to "Stillwater," it all depends on which character you ask. 
Though Bill Baker is successfully able to prove his daughter's innocence and have her freed from her prison cell, he had to sacrifice a few things of his own to do so. In the end, he doesn't have a happily ever after with Virginie like some viewers would have hoped. However, that's exactly how it's supposed to be, according to the actor who played her. "I don't know if [the writers] realized how feminist it was," Camille Cottin told The List in an exclusive interview. "But it's a man who's wandered and lost, and really it's the women around him who help him open his mind and find the light." After all, the film isn't exactly about him falling in love, and this idea is what intrigued Cottin in the first place.
While "Stillwater" may have an abrupt ending for Cottin's character, the actor also tells us that there's a much deeper meaning to Virginie's final scene.
It's certainly not a happy ending for Camille Cottin's character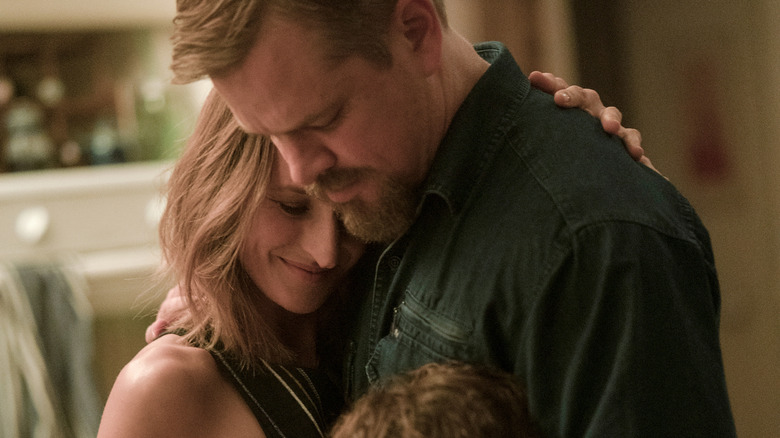 Universal Pictures Home Entertainment
After Virginie finds out what (or, in this case, who) Bill Baker has been keeping hostage in the basement, she immediately ends her relationship with him. "This ending really shows all her strength," Camille Cottin told us. Over the course of the film, viewers come to realize how strong her character really is, too. 
Throughout her daughter's entire life, Virginie has been a single mom that has had to make it work. She finds herself constantly balancing being a good parent and her big aspirations of becoming an actress. When Virginie finally does land a role on the small screen, she depends on Matt Damon's character to help her provide a parent-like figure for her daughter. Yet, over the course of her life, she's also learned her limits. "The ending is a very beautiful way of putting the last touch to this character and fully understand her," Cottin said. Without this abrupt ending for Virginie, the film just wouldn't make sense.
During Virginie's final scene, it was important that she stood up for her small family — even if it meant sacrificing someone she saw as a perfect life partner. "There are values that she strongly and firmly defends over her personal interest, and that's who she is," Cottin explained. "And so that's why I really like this ending, even though it's sad."
"Stillwater" is available now on digital, Blu-ray, and DVD.