Is Ina Garten Indirectly Responsible For This Royal Romance?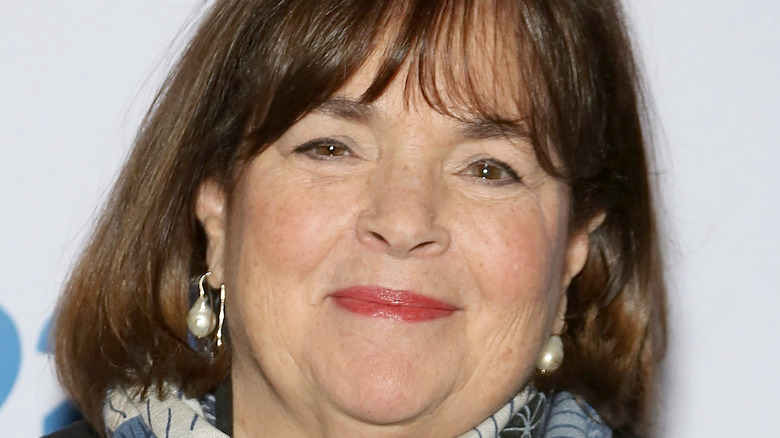 Manny Carabel/Getty Images
Have you been waiting for that special someone to pop the question for what seems like ages? One roast chicken recipe could (allegedly) provide that additional push that your partner needs to put a ring on it. 
Back in 2017, Glamour editor Lindsey Unterberger spoke about the success of the Engagement Chicken recipe among Glamour employees. "If you haven't heard of it, Engagement Chicken is an easy roast chicken recipe that has been handed down from Glamour staffer to staffer, all of whom got engaged after making it for their men," Unterberger wrote in a story published on the "Today" website. "Soon after making it, I was engaged. The bottom line is that this bird works."
This recipe was actually crafted by the Food Network's Barefoot Contessa, Ina Garten. Aside from Glamour staffers, a few A-list celebrities have also claimed that Garten's Engagement Chicken, which consists of a tantalizing mixture of lemon, garlic, onions, thyme, and wine, helped them get hitched. 
Actress Emily Blunt, who married fellow actor John Krasinski in 2010, recently explained to iHeartMedia's River Cafe Table 4 podcast how she got Krasinksi to pop the question. "I just made something that I knew he would love," Blunt said on the podcast, per the New York Post. "That's it — all it took! I mean, a roast chicken, who doesn't love a roast chicken? The roast chicken I love is Ina Garten's roast chicken, it's called her 'engagement chicken.' When people make it for people, they get engaged."
It seems that another famous couple got engaged thanks to Garten's famous chicken recipe, too.
Meghan Markle and Prince Harry's engagement was inspired by Ina Garten's magic chicken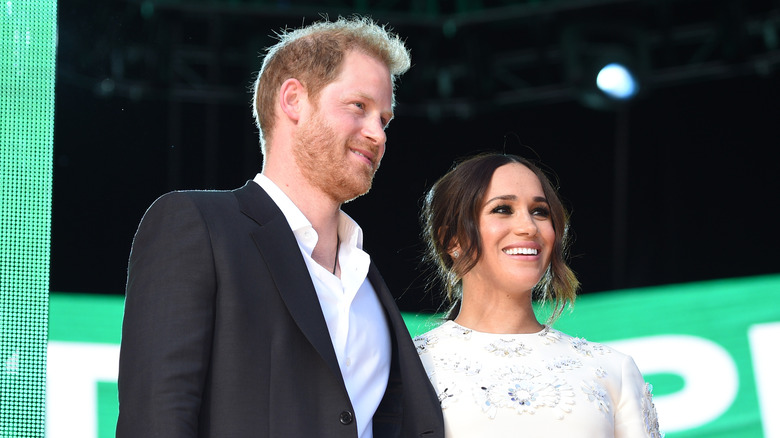 Kevin Mazur/Getty Images
According to Ina Garten, the Food Network's Barefoot Contessa and creator of the magical Engagement Chicken recipe, Meghan Markle made the roast chicken that at least partly contributed to Prince Harry's proposal. After news of the couple's engagement broke in 2017, Garten bragged a bit about her involvement in the couple's engagement. "Congratulations to Prince Harry and Meghan! I always knew roast chicken had magic powers!! I'm so happy for both of you!" Garten tweeted.
Though it isn't actually known if Markle convinced Prince Harry to propose to her by cooking the Engagement Chicken, she did gush about the dish during an interview with Good Housekeeping in 2016. 
"There is nothing as delicious (or as impressive) as a perfectly roasted chicken. If you have an Ina Garten-level roasted chicken recipe, it's a game-changer," Markle said. "I bring that to parties and make a lot of friends."
While speaking with Willie Geist on "Today" in 2018, Garten joked that her Engagement Chicken was responsible for the royal wedding. "I do know that she liked to cook my roast chicken, which we call engagement chicken because whenever you make it, somebody asks you to marry them," Garten said. "Without me, [the royal wedding] never would have happened. Isn't that a wonderful story? How powerful is that?"