Why Meghan And Harry's Campaign For Covid-19 Vaccine Equality Has The Internet Divided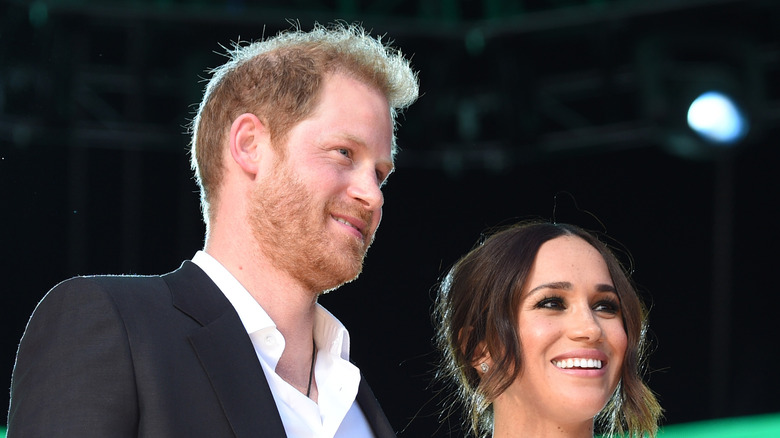 Kevin Mazur/Getty Images
Over the past few months, Prince Harry and Meghan Markle have been especially vocal about COVID-19 vaccine equity across the world. Last month, the royal couple appeared at Global Citizen Live, a 24-hour concert in Central Park in New York City, to speak about vaccine equity. "We know that it feels like this pandemic has been going on forever. We get it. It is a lot and some people are just over it. But if everyone's over it, it's never going to be over. ... Every single person on this planet has a fundamental right to get this vaccine," Markle said during the Global Citizen Live event, according to The Hill.
On Friday, it was reported that Markle and Prince Harry, along with the help of WHO Director-General Dr. Tedros Adhanom Ghebreyesus, published an open letter on the World Health Organization's website, urging leaders convening at the G20 Summit in Rome this weekend to expand vaccine access. "Of the almost 7 billion doses that have been administered globally, just 3 percent of people in low-income countries have had a jab so far," Markle, Prince Harry, and Dr. Ghebreyesus said in the open letter on WHO's website. "Where are the rest?" they continued. "COVAX, the initiative designed to help achieve fair global access to COVID vaccines, has been promised 1.3 billion doses to be donated for the low-income countries it supports, yet it has been able to ship only 150 million — 11.5 percent — to date. Where are the rest?"
Experts and Twitter users disagree on Meghan Markle and Prince Harry's campaign for COVID-19 equity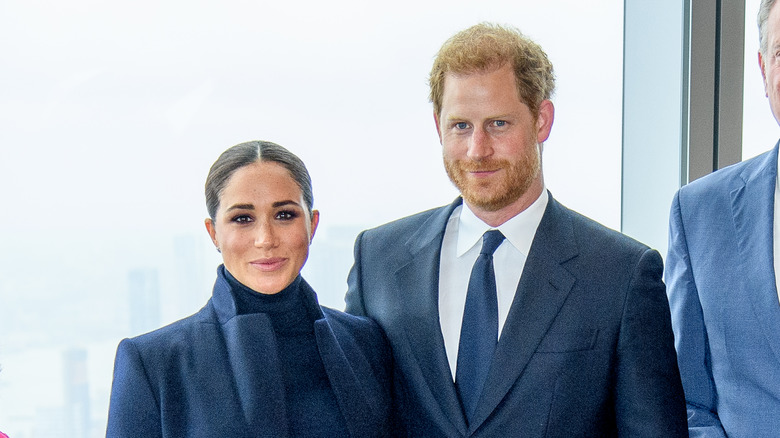 Roy Rochlin/Getty Images
Unsurprisingly, thousands of Twitter users have taken to the social media platform to give their opinion about Meghan Markle and Prince Harry's latest approach to secure vaccine equity across the world. Many Twitter users were supportive of the couple's campaign. "Harry served 10 years & did two tours in Afghanistan and is now, alongside Meghan, who has been engaged with humanitarian efforts since the age of 11, providing links & resources to aid Afghanistan, Haiti & the COVID-19 crisis ... so what are you really angry about?" one Twitter user said. Other Twitter users were not so supportive of the couple's quest to ensure that all countries have access to COVID-19 vaccines. "No one cares what they say, if they're so bothered about the poor getting vaccines why don't they convert their immense wealth and buy vaccines for the poor?" another Twitter user said.
A few experts have also come forward in the past month to criticize the logistics behind the couple's campaign — particularly their plan to waive the vaccines' intellectual properties to get them out more quickly. "We agree with the Sussexes that action is needed now to ensure COVID-19 vaccines are quickly and equitably shared around the world," Thomas Cueni, the director-general of the International Federation of Pharmaceutical Manufacturers and Associations told The Telegraph last month. "However, waiving intellectual property rights of COVID-19 vaccines will not increase production nor provide practical solutions needed to battle this global health crisis."