Which Royals Have Been Vaccinated?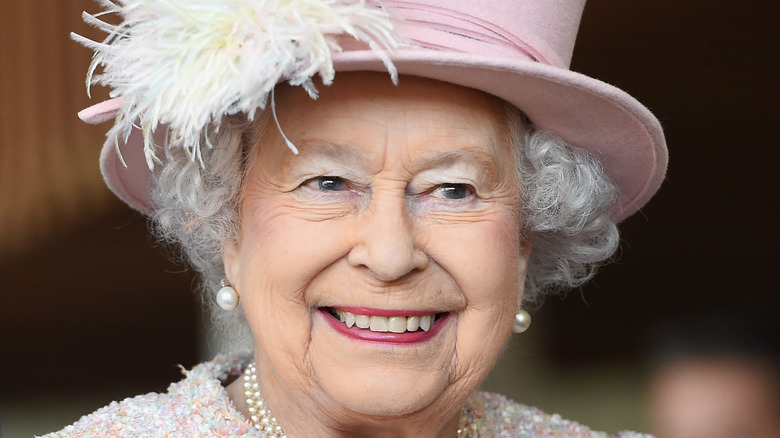 Stuart C. Wilson/Getty Images
At the beginning of the COVID-19 pandemic, scientists around the globe began working toward creating vaccines to help stop the spread of the virus (via BioSpace). Thankfully by the end of 2020, the Moderna vaccine and Pfizer-BioNTech vaccine started to become available to the public. When Joe Biden became president of the United States, he ramped up distribution and helped increase confidence in the coronavirus vaccines (via Healthcare Finance). According to the Centers for Disease Control and Prevention vaccine tracker, 47.9% of the U.S. population has received at least one dose of a COVID-19 vaccination as of publication, and that percentage is still climbing.
In terms of the United Kingdom, the royal family is also working hard to push its citizens to get vaccinated. In early May 2021, Prince Harry and his wife Meghan Markle appeared at "Vax Live: The Concert to Return the World" and served as the campaign chairs of the event (via USA Today). The Duke of Sussex encouraged people to get COVID-19 vaccinations and pushed for vaccine distribution equality. He said, "The vaccine must be distributed to everyone, everywhere. We cannot rest or truly recover until there is fair distribution to every corner of the world." Many members of the prince's family have already received their vaccine and are helping stop the spread of the virus in every way they can.
The royal family is pushing for vaccine distribution equity
Queen Elizabeth received her first COVID-19 vaccination, and later received her second dose in March 2021 before making her first public appearance of the year, via People. Prince Charles and his wife Camilla Parker Bowles, the Duchess of Cornwall, also received their vaccinations earlier this year. Most recently, Prince William revealed that he received his first dose of the vaccine. He shared a photo of himself getting the vaccine to the official Duke and Duchess of Cambridge's Twitter account.
William captained the image, "On Tuesday I received my first dose of the COVID-19 vaccine. To all those working on the vaccine rollout — thank you for everything you've done and continue to do." William is taking steps to become fully vaccinated after revealing that he suffered from the coronavirus last spring. The Sun reported that he was hit pretty hard by the virus and quarantined at his country home with his family. However, it's clear that the prince is doing much better and wants to push for the public to get vaccinated.