What Is Cher's Connection To Carol Burnett?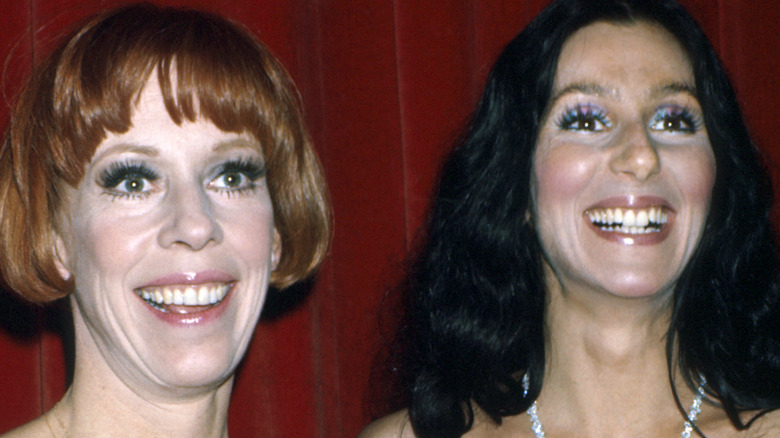 Michael Ochs Archives/Getty Images
When you think of Cher, you might think of her larger-than-life personality or her iconic fashion moments. While she is well-known for these things, nothing stands out about Cher like the way her long-lasting and successful music career does. From her '60s hits like "I Got You Babe" and "The Beat Goes On" with former husband Sonny Bono, to pop anthems like "Believe" and "If I Could Turn Back Time," Cher is a musical powerhouse who has crossed genres with ease.
Besides being a real-life couple and musical duo, Sonny and Cher teamed up to perform sketch comedy. While younger fans may be unaware that Cher was capable of being funny anywhere outside of Twitter, in the early 1970s, Cher was performing with her husband on their own show, "The Sonny and Cher Comedy Hour."
Sadly, the pair's divorce meant an end to the comedy hour. However, the show left a lasting impression on Cher, as it helped kickstart her Academy Award-winning acting career, and gave her a connection to one of TV's greatest comedians. Here's how Cher and sketch comedy queen Carol Burnett know each other.
Cher and Carol Burnett shared a famous costume designer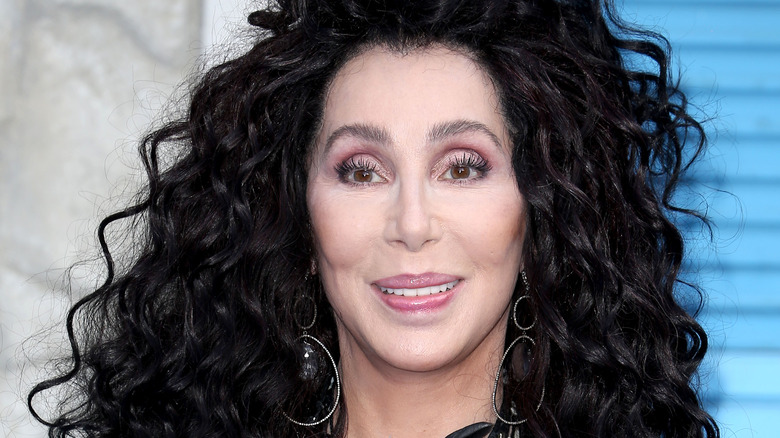 Cubankite/Shutterstock
Cher's television success during the 1970s landed her a lot of special gigs — and one of those was a role on "The Carol Burnett Show." With comedy experience under her belt, Cher was a great guest on the popular sketch show.
According to Burnett, her synonymous sketch series was chock-full of the biggest celebrities of the time. "We might have had more famous guest stars than any other TV show," the comedian once said in an interview with Boomer Magazine.
And while it might seem obvious that Cher and Burnett share a connection through acting together on TV — as well as being undeniable icons of the '70s — there is another link between the two that many people may not realize. Bob Mackie, Cher's longtime costume designer, played a pivotal role on one of the most important pieces of costuming in "The Carol Burnett Show" history, according to MeTV. It was Mackie who designed the infamous outfits for Burnett's "Went With The Wind" sketch, a spoof on "Gone With The Wind" where Burnett and co. were wearing outfits made from curtains.
In an interview with Fox News, Mackie shared, "The minute she takes the curtains off the wall, everybody started to laugh." He continued, "I had to surprise them somehow. And it just sort of happened. We did a show every Friday night no matter what, so you gotta get your laugh. And that one really, really worked. People are still talking about it."