These Children Taught Kristen Stewart About The Royal Family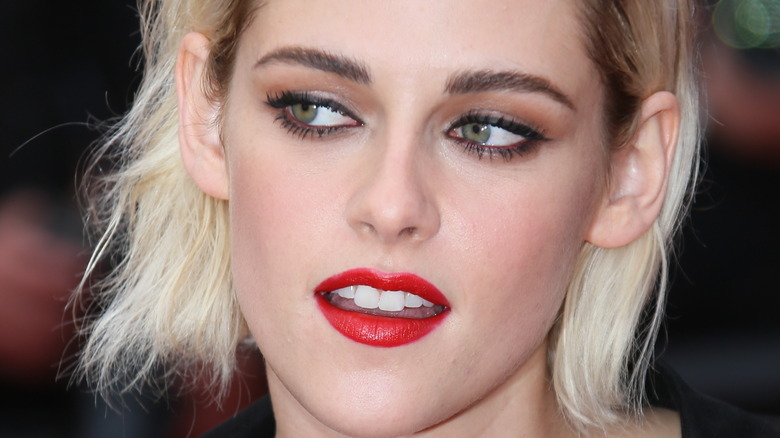 Denis Makarenko/Shutterstock
You're never too old, or too famous, to be humbled; a lesson Kristen Stewart learned from a couple of British child actors while working on the film "Spencer." The newly released movie centers around the life of Princess Diana and Stewart has the starring role. Despite being a very accomplished actress, Stewart has had a bit of a learning curve when it comes to this particular role. Approaching one of the cornerstones of British pop culture and history from an American background has called for a bit of tutelage, both from acting coaches and little bitty Brits alike. 
While on the set of "Spencer," Stewart had plenty of opportunities to interact with her young co-stars, Jack Nielen, 12, and Freddie Spry, 10, who play William and Harry respectively. Stewart told Daily Mail that the two were taken aback by her lack of knowledge about the royal family. "They are so English and had deep, developed relationships with the royal family as an entity, and at times knew more than I did," she told the outlet. "'They were like, 'Well, did you know them? What actually happened was...' I was like, oh, okay!'" Her young co-stars benefitted from a British upbringing and surely had plenty to share. For her part, Stewart has remained open-minded about the role; looking to other actresses who have played the "People's Princess" and taking lessons to get it just right. 
Kristen Stewart and Princess Diana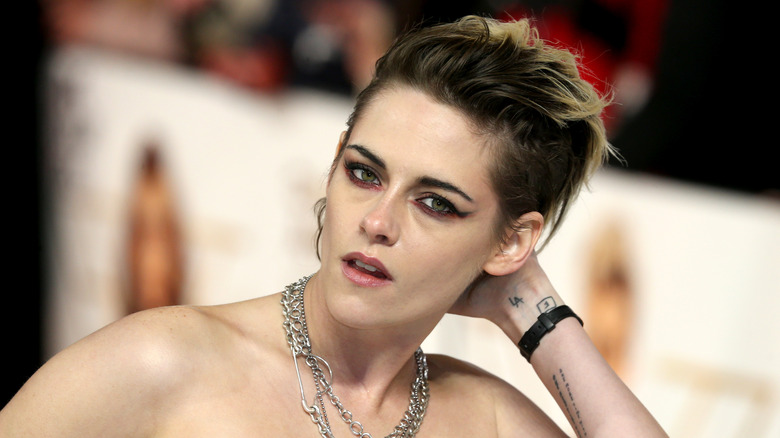 Cubankite/Shutterstock
Kristen Stewart felt the pressure of playing such a beloved historical figure. "I'm not the only one that looks at pictures and videos of her and goes 'do I want to be her daughter, or her best friend? Or maybe I want to date her?'" Stewart told Extra. "Yes, she's very famous, but I think playing someone that everyone loved so much was the most daunting thing." Stewart also shared that she remembered when Princess Diana died in 1997, when Stewart was just 7 years old. "I do remember the flowers in front of Buckingham Palace ... I had a very vague and general idea about her," she said. "But what I knew very surely was she was coveted and loved and she left this gaping hole when she left."
To get the role right, Stewart took dialect lessons from the same speech coach that Emma Corrin did for her portrayal in "The Crown," and fervently watched the series. Speaking with Entertainment Weekly, she shared that she more or less binged it. "I watched it probably in one night. I think [actress Emma Corrin] did a really beautiful job. I mean, not to say that my opinion matters at all," she told the outlet, "but I loved her in it, truly."
Playing Princess Di in "Spencer" could prove to be Stewart's career-defining role. By keeping an open mind and learning what she could where she could, she surely did Diana justice.