Inside The Many Different Names Of Cher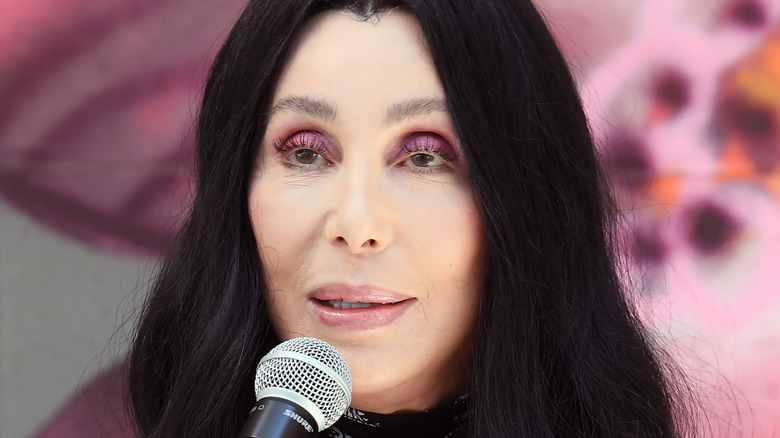 Bryan Steffy/Getty Images
After being a megastar for more than five decades, it's hard to imagine Cher as anyone but just that. She's the one-name wonder who's conquered music, television, and movies, winning Grammys, Emmys, and Oscars. Her over-the-top costumes, ever-changing hair, always-svelte body, and powerful pipes have helped make her a legendary entertainer who is still going strong.
Cherilyn Sarkisian is the name Cher was born with on May 20, 1946. She spent her early years in California's San Fernando Valley and even lived in an orphanage for a while as her mother searched for work. Raised with half-sister Georganne, Cher was a rebellious teen and took a car to a drive-in movie illegally as a young teen. By 16, she had dropped out of high school to try her hand in Hollywood and met the man who would change her life as well as her name — several times (via Biography).
How Cherilyn Sarkisian became one half of Sonny and Cher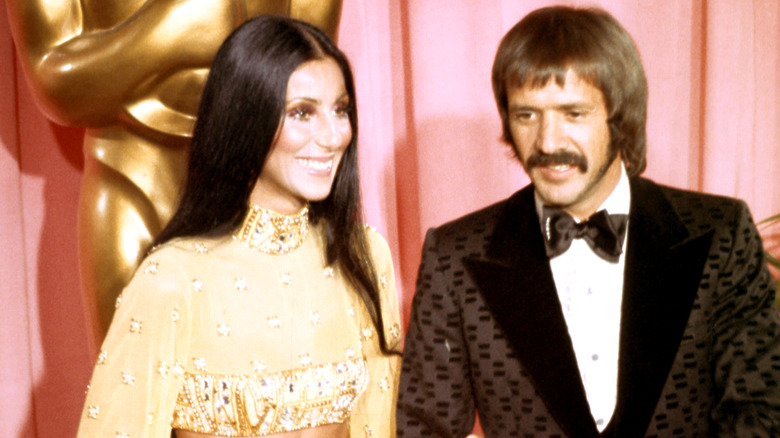 Michael Ochs Archives/Getty Images
Soon after moving to Hollywood, 16-year-old Cherilyn Sarkisian met Salvatore Bono, a man in his late 20s who also chose to change his name and by then was going by Sonny. Cher was a singer, and Sonny had contacts in the music industry, so he took her under his wing, making 1964 a very big year for them both. They decided to marry and launch a solo career for Cherilyn.
According to MeTV, Cher released a solo recording going by a very different name that year, Bonnie Jo Mason. Now, that doesn't seem like the Cher we know at all. Plus, her single was a flop, and Sonny decided that they should form an act together, and several names were used before the pair finally settled on the one that would make them famous. At one time, they were even known as Caesar and Cleo. But it was Sonny and Cher that stuck and helped catapult them to superstardom.
Cher becomes a name unto herself
Cubankite/Shutterstock
After releasing musical hits like "I Got You Babe" in the 1960s, Sonny and Cher became variety television stars in the 1970s both before they divorced and after, with "The Sonny and Cher Comedy Hour" and "The Sonny and Cher Show." That's when Cher embarked on a solo career that stuck and parlayed her fame into acting, starring in such films as "Mask," "Silkwood," and "Moonstruck," for which she won an Oscar for Outstanding Lead Actress (via Biography).
Cher remains just as much a force to be reckoned with today as she was when she was paired with Sonny in the 1960s and '70s. She last appeared in a major motion picture in 2018 in "Mama Mia! Here We Go Again" (via IMDb) and even brought Sonny's widow to court in 2021, suing for royalties from their signature song "I Got You Babe." As of this writing, she even has a tour scheduled for 2022, called Here We Go Again.