The Strange Incident That Led To Cher's Arrest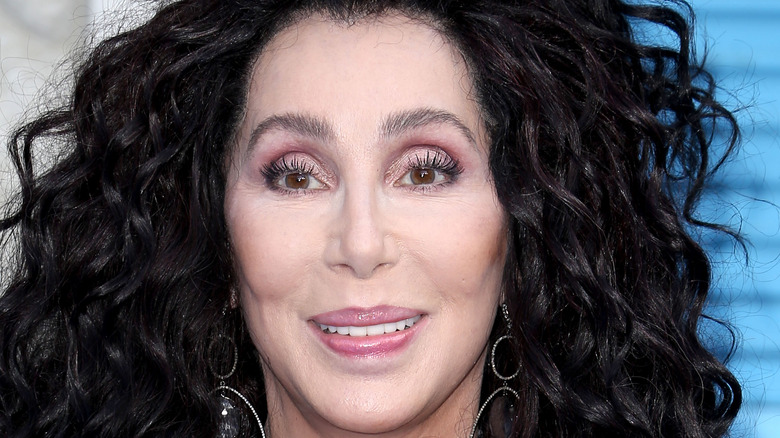 Cubankite/Shutterstock
At 75 years old, the artist known as Cher has led quite a life. As a child, she spent some time in foster care when her mother couldn't make ends meet, and she was still only a teen when she met a man who would change everything for her and make her a star. She dropped out of high school at the tender of age of 16 to move to Hollywood and soon met Salvatore "Sonny" Bono, a man 11 years her senior. Although their relationship was platonic at first, by 1964, they got married. Still, Cherilyn Sarkisian had quite a life before finding wedded bliss at only 18 years old (via Biography).
When she was just entering her teens, Cher proved her independence and impetuous streak was alive and well when she did something that brought her to the attention of the police. As her mother later explained years later, it was all a bit of a misunderstanding.
Cher goes to a drive-in movie -- illegally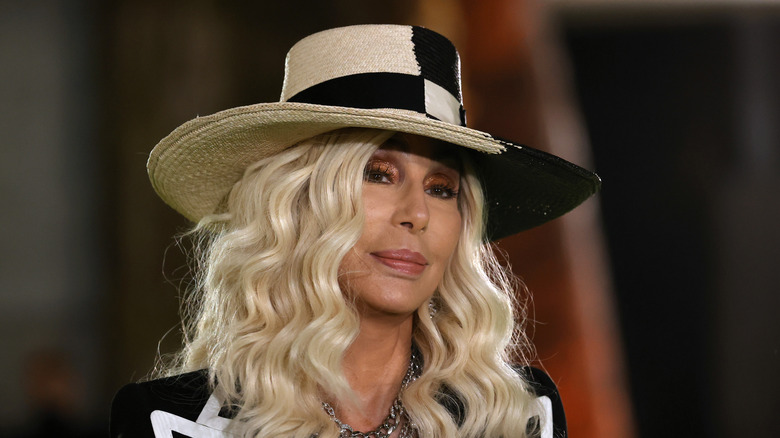 Frazer Harrison/Getty Images
In 2013, Cher chose to pay tribute to her then 86-year-old mother, Georgia Holt, in a Lifetime special called "Dear Mom, Love Cher." While promoting the special, both women appeared on "The Tonight Show With Jay Leno," where Holt promptly told the story of the time her daughter got arrested when she was either 13 or 14 years old. Cher was in a friend's car and he asked her to watch it in a parked position when he had to run and do something. Apparently, she had to keep moving the car because it was in the way of other cars, so she finally decided she'd just take the car for herself and head over to a drive-in movie. "And then the police came," Cher confessed.
Holt recalled getting the phone call about what her daughter had done. "[They] called me at 3:30 in the morning and said we have your daughter down here at the police station," Holt said, as HuffPost reported at the time. Although Cher didn't recall actually being arrested, her mother insisted that it happened and she brought the mug shot to prove it — something that mortified her daughter all those decades later.