What Is Lauren Graham's Connection To Kelloggs?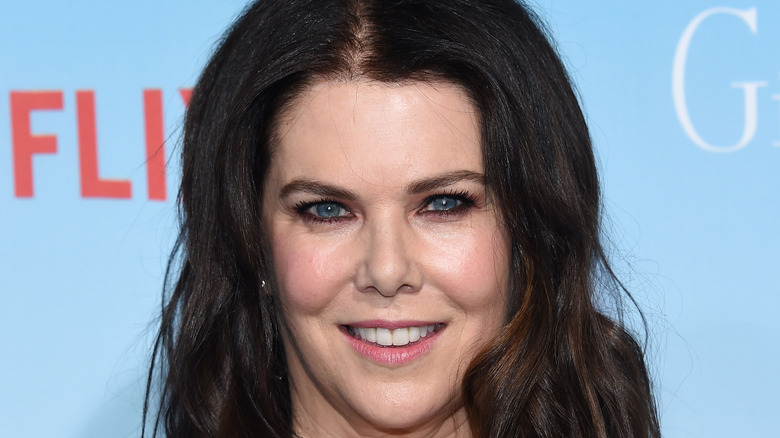 DFree/Shutterstock
Fall is a season for many things: pumpkin spice lattes, apple picking, breaking out our favorite sweaters, and most importantly, the annual binge-watch of "Gilmore Girls." The lovable show is centered around mother-daughter duo Lorelai and Rory Gilmore, played by Lauren Graham and Alexis Bledel respectively. The show follows the Gilmore girls as they embark on various small town adventures, navigate their love lives, and become dangerously caffeinated at Luke's Diner.
One of the reasons why "Gilmore Girls" has remained popular, almost 14 years after the series finale, is because the show is equal parts wholesome and entertaining. And because fans are still trying to figure out how Lorelai and Rory could eat so many Pop-Tarts without going into a sugar shock every episode (via My Recipes). As any religious viewer knows, Pop-Tarts are a staple in the Gilmore girls diet, as Lorelai credits them with tasting like freedom (via PopSugar). While we don't know whether Graham and Bledel are as passionate about the breakfast pastry as their on-screen counterparts, we do know that Graham is connected to Kellogg's, the brand that produces Pop-Tarts (via Pop Tarts).
So, what is Lauren Graham's connection to Kellogg's? It isn't quite as sugar-fueled as her character's consumption of their popular toaster pastry.
Lauren Graham was a voice-over talent for Kellogg's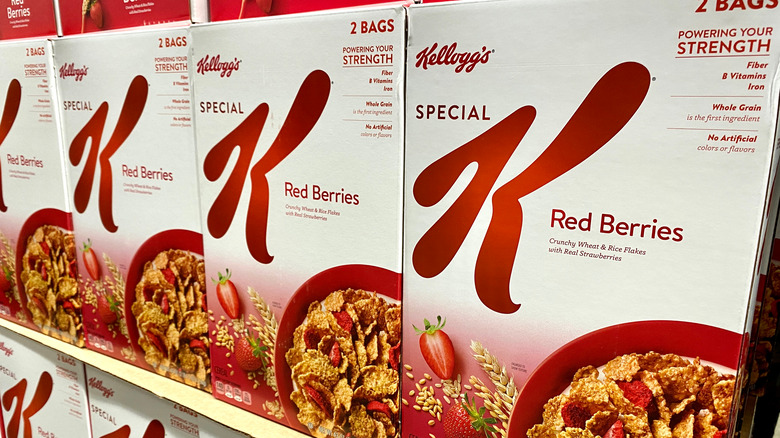 ZikG/Shutterstock
Lorelai Gilmore would probably frown at the idea of eating something healthy for breakfast, but actress Lauren Graham was more easily persuaded. In 2007, Graham became a voice-over talent for Kellogg's where she frequently advertised the company's Special K products (via Useless Daily). If you're unfamiliar with Special K, it originally started as a line of breakfast cereals before expanding to include items such as calorie conscious bars and shakes (via Special K).
Graham voiced several commercials for Kellogg's during this time, including a humorous Christmas-themed ad that ran in 2007 (via YouTube). In addition to working for Kellogg's, the "Gilmore Girls" actress was a voice-over talent for the American Express Plum Card (via New York Times). Though Graham hasn't narrated any Special K commercials recently, she did voice the character Oxana in the 2017 television show "Vampirina," so she's still putting her vocal chops to good use (per Behind The Voice Actors).