What Lauren Graham Did Before She Became A Famous Actor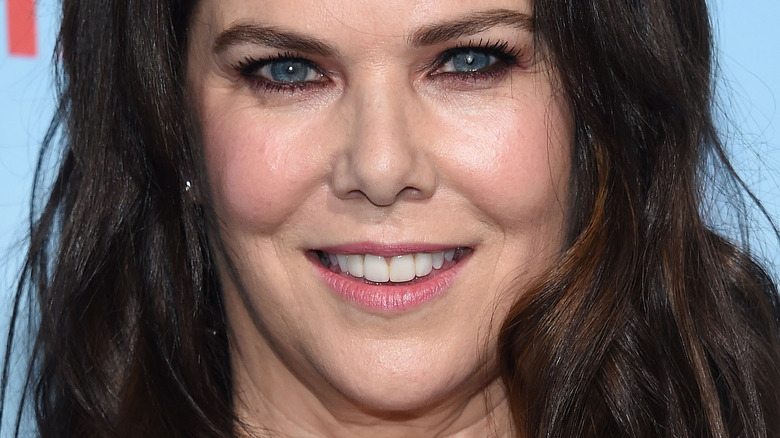 DFree/Shutterstock
If you are a fan of Lauren Graham, you might think you know everything there is to know about her life before and after stardom. However, the "Gilmore Girls" actor had a life before she hit it big in Hollywood. Sure, she made a name for herself as Rory Gilmore's mom Lorelai on the series. But, then she managed to capture hearts and minds again as Sarah Braverman in "Parenthood." In addition, she gave memorable performances on the silver screen in various films, like her portrayal of Sue opposite Billy Bob Thornton's Willie in 2003's "Bad Santa."  
You may or may not be surprised to realize that acting was not Graham's first great love. In fact, throughout her teenage years, she had a fantastic hobby, which she turned into a competitive adventure. Then, according to The Things, as an adult, she had a fairly typical job for an aspiring actor before she landed her first big breaks in the industry.
Lauren Graham enjoyed this competitive sport as a teen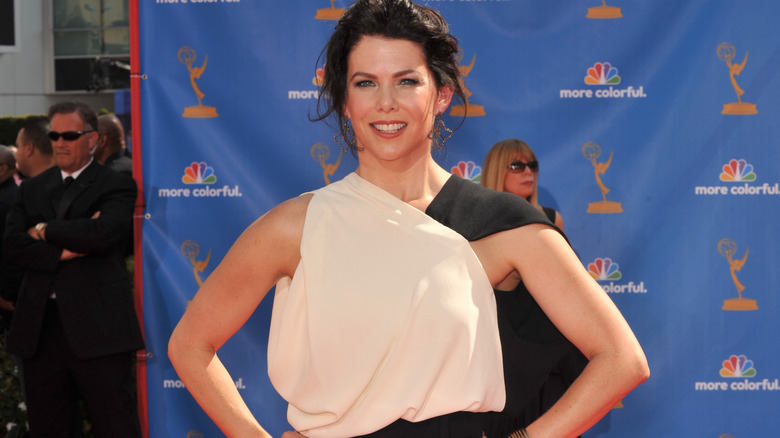 Jaguar PS/Shutterstock
Born in Honolulu, Hawaii, on March 16, 1967, Lauren Graham moved to Alexandria, Virginia, with her father, Lawrence Graham, at the age of 5 (via Useless Daily). And her first love wasn't actually acting. Instead, she enjoyed competing in an activity that was her initial passion. As a teen, The Things reported that Graham loved to ride horses. She enjoyed the sport so much that she rode competitively. 
In an interview with RTE Guide (via PressReader), the actor explained her teenage equestrian hobby and how she ended up switching to acting. "I was quite competitive for a while, and then I got to be in a play, and it all changed. I just fell in love with theater, and all my summers — which had been devoted to horseback riding and show-jumping — just switched to theater and acting. One obsession became another." 
Ultimately, Graham graduated from Langley High School, where she performed with the drill team (via Useless Daily). But, like many aspiring actors, she worked some interesting jobs to make money before breaking into the industry.
Lauren Graham worked hard to make ends meet before acting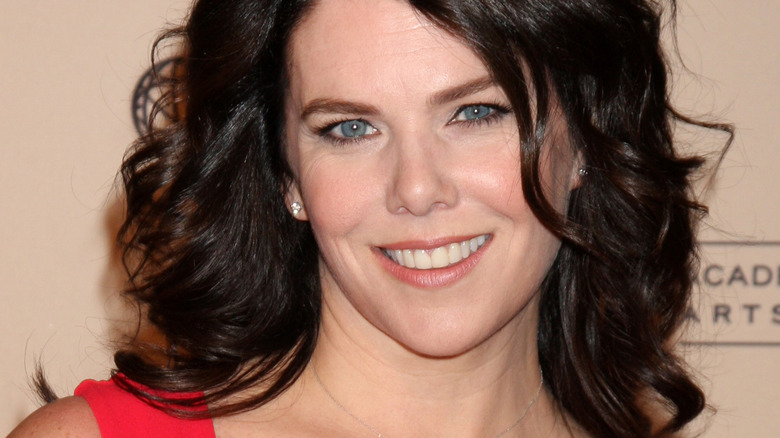 Kathy Hutchins/Shutterstock
After earning her Bachelor of Arts degree in English Literature from Barnard College in New York City, Lauren Graham moved to Texas (via Useless Daily). There, she attended Southern Methodist University, where she earned a Master of Fine Arts degree in Acting Performance. After achieving her degrees, the would-be actor returned to New York City in search of acting jobs. However, before she landed any roles, Graham took a job as a waitress to make ends meet, according to The Things.
Interestingly, she also had another job as an SAT test prep tutor for the Princeton Review, Useless Daily reported. Then, in a move that seemed somewhat acting-adjacent, Graham appeared in public as Striker, the dog mascot of the US-based 1994 FIFA World Cup. Finally, in 1995, she moved to Hollywood, where she began working in commercials and ultimately landed several acting jobs on television series like "Seinfeld" and "3rd Rock from the Sun," beginning her acting career in earnest.