What Will Happen To Brettsey When Casey Moves To Oregon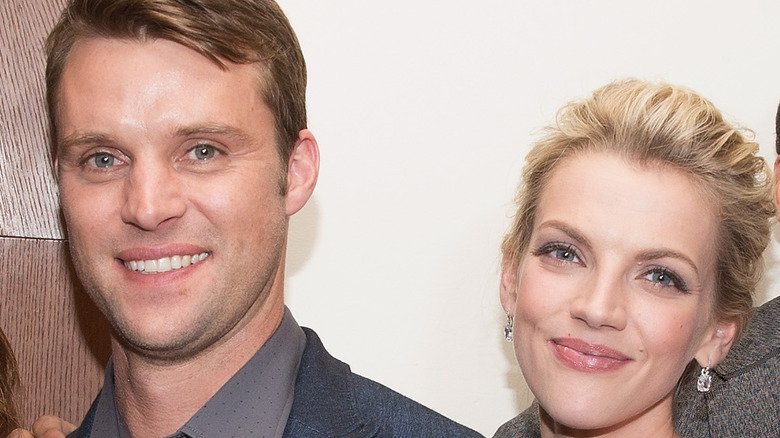 Tasos Katopodis/Getty Images
The "One Chicago" universe is losing one of its major players. It was recently announced that Jesse Spencer, the actor who plays Capt. Matthew Casey on "Chicago Fire," is leaving the show after ten seasons (via USA Today).
On his exit, Spencer shared, "It was a difficult decision because I've loved the show from the start," he continued, "But there are other things I'd like to do in the future and there's some family I need to take care of. And 18 years is a long time, that's a long stretch."
It's safe to say fans of the show are saddened by Spencer's departure. He was a huge fan favorite, ranking 4th in all characters in a list of popularity put together by Screen Rant.
With Spencer leaving the show, many fans are concerned about the future of his character's romance with Sylvie Brett (played by Kara Killmer). However, according to Spencer, there might be no need to fear, Brettsey fans!
Brettsey might be able to pull off a long distance relationship
Here's how it all went down. Casey shared with Brett that he had to leave for Oregon. "I have to move to Oregon," Casey tells Brett in the episode. "The social worker said there's no real chance I could ever bring Griffin and Ben here, and if I don't take their guardianship they'll be split up. Placed into separate foster homes. They're both struggling so much already feeling alone that it could destroy them" (via Deadline).
Fans quickly began to fear for Casey and Brett's relationship. Both of their love lives have been chaotic on the show, so once they found love with each other, fans were thrilled. The good news is, the couple will likely stay together through the move and Casey might even return for some episodes.
According to TV Insider, Spencer said, "We've established a really, really nice relationship. I loved working with [Kara]. We got on so well," Spencer continued. "And there is the chance that I will come back ... They're trying to make this relationship work."
"We're going to see some after-effects with Brett. It's going to be hard on Brett going into a long-distance relationship and not knowing what the rules are of a long-distance relationship," an executive producer on the show shared. "All of that will be a big part of what's going on at the beginning of the season."