How Linda Hunt Made Acting History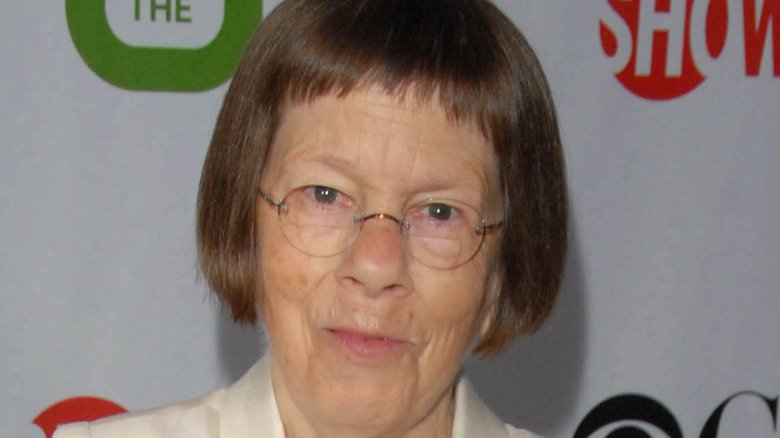 s_bukley/Shutterstock
While "NCIS: LA" fans know Linda Hunt for her role as Hetty Lange, they might not realize that the actress had a renowned acting career long before she joined the cast of the successful CBS drama. Raised in Connecticut, Hunt was bitten by the performing bug after seeing a performance of "Peter Pan" on Broadway. "It was bigger than life. And that in some sense, I longed to be bigger than life, because I wasn't," Hunt — who has a condition known as hypopituitary dwarfism — told CBS News.
Worried that she wouldn't be able to find work because of her height, Hunt focused on directing as a student at the Interlochen Arts Academy in Michigan and at the Goodman School of Drama in Chicago (via Britannica). But she was destined to become an actor, and went on to land a part on Broadway in 1975 in Eugene O'Neill's "Ah, Wilderness!" before making her movie debut in Robert Altman's "Popeye" opposite the late Robin Williams. "My acting coach reminded me again about the importance of acting in my life and the knowledge that this was my gift," Hunt revealed to The Bulletin. "I had lost myself for a while, and that awareness gave me back to myself."
And her big break was just around the corner — one that would lead her to make Oscar history.
Linda Hunt became the first Oscar winner to do this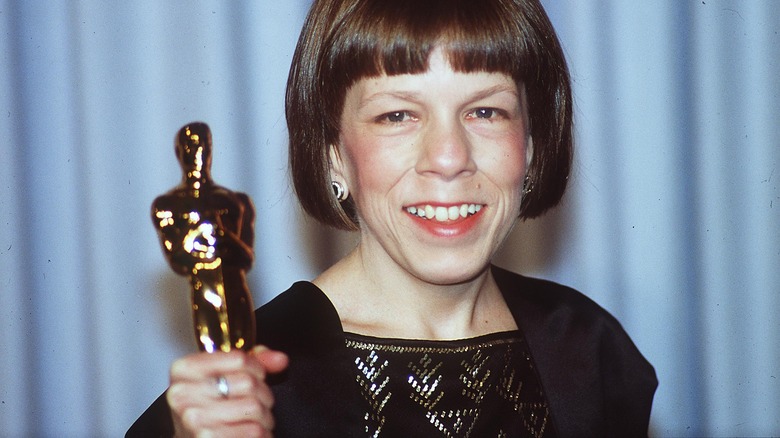 Paul Harris/Getty Images
Linda Hunt's second film role led her to make Academy Award history. In 1982 she played male Chinese Australian photographer Billy Kwanin in Peter Weir's "The Year of Living Dangerously." "She said, 'Could you rewrite it for a woman?'" Weir told The New York Times. "I said it would change the whole story. Silence. 'Could you play a man?' Now a really long silence. 'Only if you believe in me,' she said. So we took the plunge." 
For the role, Hunt won an Oscar for Best Supporting Actress and became the first person to win for playing a character of a different sex (via Britannica). While the risk paid off professionally, Hunt became the subject of controversy for her use of yellowface with the criticism continuing even decades after the film's release (via Teen Vogue). 
Hunt went on to take on a variety of roles on stage and in television films over the next 25 years before signing on to play Hetty Lange on "NCIS: LA" in 2009. And her costars understand how lucky they are to be working with such talent. "Some of the scenes with Linda Hunt ... she's such an amazing actress you don't know what to expect," Chris O'Donnell said in a Studio 10 interview. "I read the script and I read the scene out loud, but she has such a way with the English language and the way words roll off her tongue that it's never what I expect," adding that "to be there face to face with her is an exhilarating experience."