How Chloé Zhao Just Made Oscars History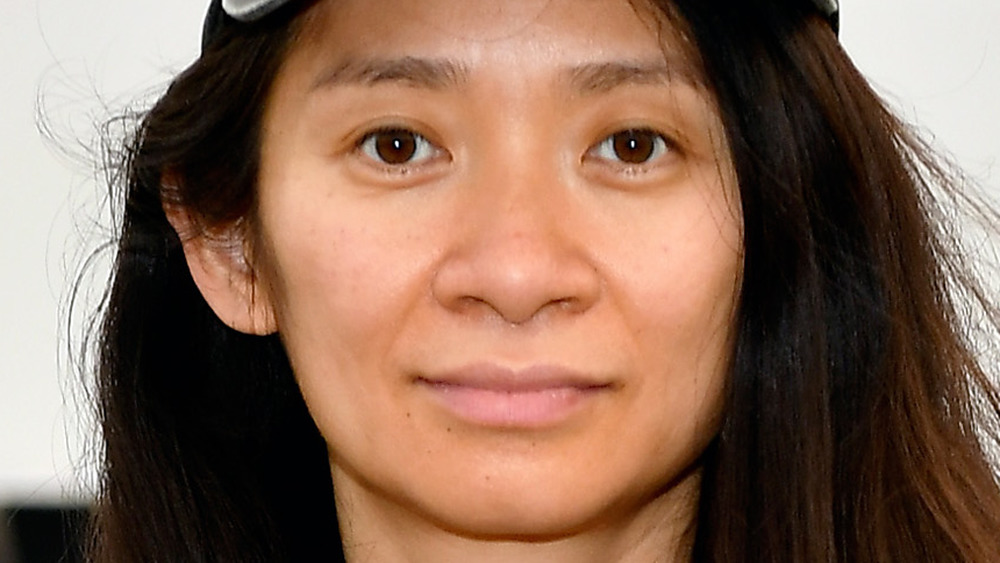 Amy Sussman/Getty Images
The list of Oscar nominees is here, and Chloé Zhao is getting some much-deserved love. The Nomadland director is making history as the first woman of color to be nominated for Best Director, noted Deadline. Zhao also received Oscar nods for Best Adapted Screenplay and Best Film Editing.
Zhao won a Golden Globe for Best Director this year, another history-making win as she was the first woman of Asian heritage to do so. Per Time, Nomadland is based on the nonfiction book Nomadland by Jessica Bruder, which focuses on "post-recession contemporary nomads." The film centers on Fern, a woman living on the road from her van.
The film — Zhao's third — was filmed on the road in secrecy. Filming took place before the pandemic, with Zhao telling IndieWire that she didn't experience "any kind of racism or bias during the time I spent on the road." After the outbreak of the COVID-19 pandemic, however, Zhao said things are different.
Chloé Zhao filmed Nomadland in secret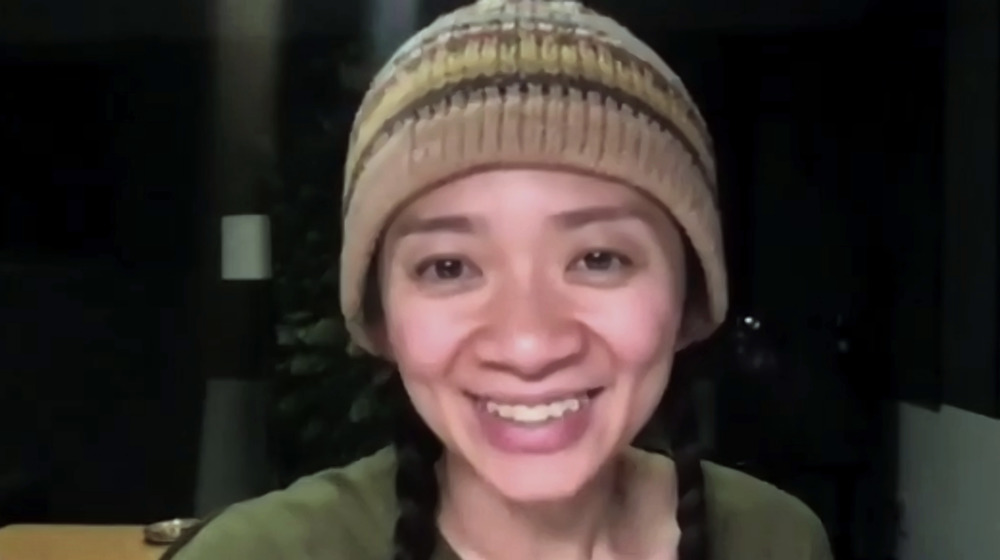 Handout/Getty Images
The pandemic has been accompanied by a rise in racism against people of Asian descent, and Zhao doesn't know if she'd make a film like Nomadland in the current climate. "Now, during the pandemic — and coming from China — I feel for the first time since I started living in America that I'm not sure want to hit the road for a while," she said.
Zhao spoke to Deadline about how different her background is from the one portrayed in Nomadland. Zhao grew up in China, which she referred to as "a nation that only opened its doors recently because it was so very self-sustaining." She said, "I always joke that I'm a descendent of rice farmers — and in rice farming, you cultivate the land over and over in one place — and then I found myself making films about people that prefer to be hunter-gatherers or ranchers and move a lot."