Why Maya Hawke Wasn't In Her Parents' Movies Growing Up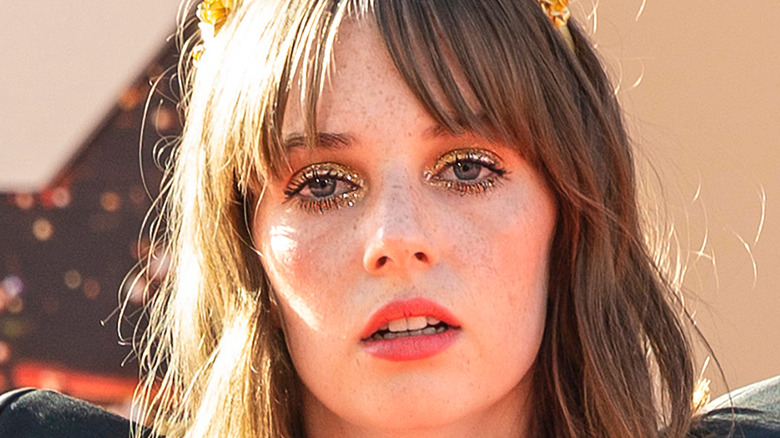 Ovidiu Hrubaru/Shutterstock
Maya Hawke may have two of the most famous parents in the business, but that doesn't mean that she had their help breaking into the entertainment industry at a young age. In fact, the 23-year-old actress, who is the daughter of Uma Thurman and Ethan Hawke, landed her first role in 2017 when she was 19, appearing in the mini-series "Little Women" as Jo March alongside Kathy Newton, Dylan Baker, and Willa Fitzgerald (via IMDb). Two years later, Maya appeared in Quentin Tarantino's "Once Upon A Time... in Hollywood," — an experience that she'll never forget. Tarantino also notably directed "Kill Bill Vol. 1 and 2," which are some of her mom's most iconic movies.
"Quentin is on his own darn schedule. He'll do what he wants when he damn well wants," she told The Guardian, adding, "But I've known him my whole life and if he ever wanted to work with me again, of course I would love to."
Most recently, Maya has made a name for herself with her roles in the horror film "Fear Street: Part One – 1994," and of course, her portrayal of Robin Buckley in the hit Netflix Original Series, "Stranger Things," whose fourth season is set to hit the streaming service sometime in March or April 2022 (via Netflix Life).
Maya Hawke's parents wanted her to make her own professional decisions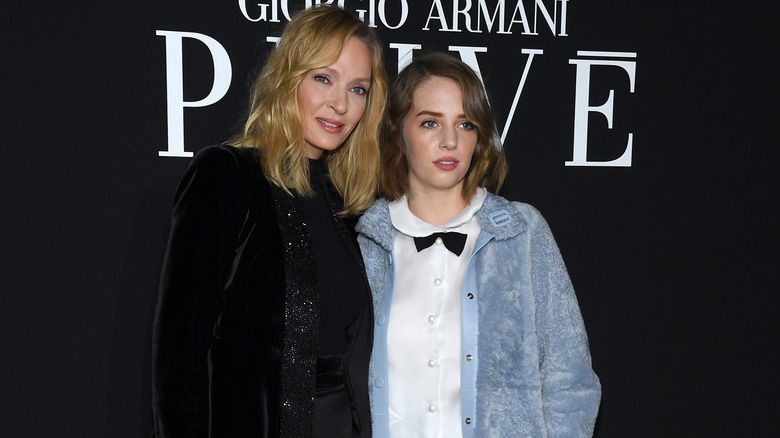 Pascal Le Segretain/Getty Images
While many children of Hollywood actors appear in their parents' projects growing up, Maya Hawke, the daughter of Ethan Hawke and Uma Thurman, revealed the real reason why she never had cameos or small roles in her parents' movies. "They were wary of the public life side of acting and the difficulties of that. They also tried to protect me from falling into acting. They wanted to ensure I had a strong enough backbone, my own passion for it and work ethic," she told The Guardian in an exclusive interview. "They didn't want to cart me along every red carpet or have me do bit-parts in their movies. Once I was old enough, and it was clear they were my choices, they were very supportive."
While Maya has only been in the business a few short years, her career is undoubtedly on the rise. In an interview with W Magazine in May 2021, the "Stranger Things" actress got candid about the darker side of fame and being a recognizable face in the industry. "It's not awesome. Like, it doesn't feel good getting mauled at the 'Stranger Things' premiere or whatever, but that's not what most of life is like," she told the outlet. "It's like that for five minutes. And I love my work — I feel really lucky that I get to do it the way that I get to do it."