What Did Chris Evans Want To Be When He Was Younger?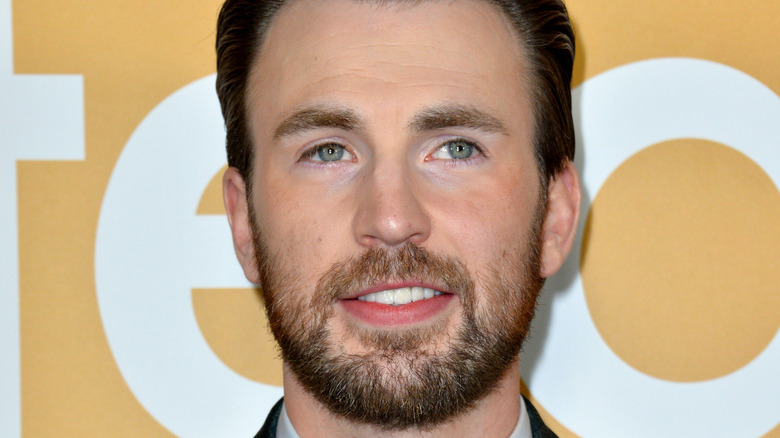 Jaguar PS/Shutterstock
While you probably know him as the ultra-strong and speedy superhero Steve Rogers — aka Captain America — Chris Evans has been a Hollywood fixture for decades. Back in 1997, the Boston native had an extremely humble start to his acting career. His first ever gig? Landing a role in a short, educational film called "Biodiversity: Wild About Life!, which can be found on YouTube (via Best Life). "Based on my personal style choices, I'm pretty sure the movie was called, 'Asleep at the Wheel,' Evans jokingly shared in a tweet, regarding his first acting performance. Hey, we all gotta start somewhere!
Today, the talented actor has gone on to star in high-budget films such as "Snowpiercer," "Fantastic Four," and of course, his career-defining role in "Captain America," a character he has now played in several films in the Marvel Cinematic Universe (via IMDb). 
While fans of the talented actor may have watched every Avenger movie under the sun, they probably aren't as familiar with the "Knives Out" star's life behind the big screen. For instance, with all of his fame and success, it may surprise some that Evans' didn't always dream of becoming a world-famous actor — and he still has some reservations with his career choice to this day. 
Chris Evans wanted to be a Disney animator when he grew up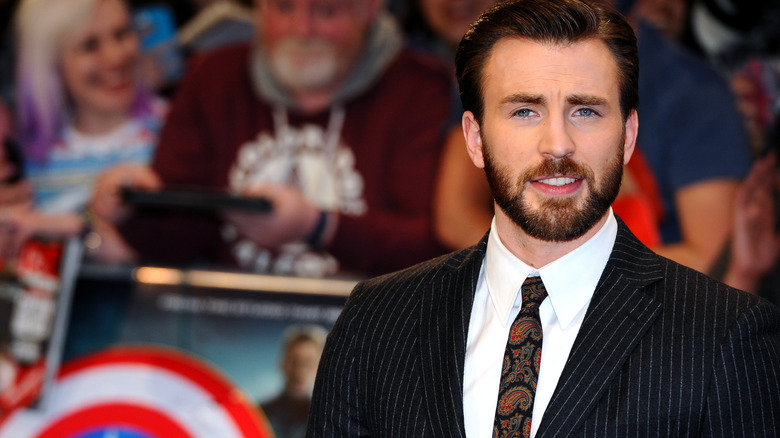 Anthony Harvey/Shutterstock
When he was a little kid, Chris Evans had a different career goal entirely — and while his job aspirations were linked to the film industry, they weren't in the way you might expect. According to The Hollywood Reporter, Evans spent a lot of his childhood drawing alone in his room, harboring fantasies of one day becoming a Disney animator. And while he may not regret his decision of becoming an actor, there are some things that Evans doesn't love about the glitz and the glamour that come with being in the Hollywood spotlight. 
Like many other A-list celebrities, he wishes he could live a more normal life. In fact, Evans even turned down the role for "Captain America" not once, but twice; a part that many actors would have jumped at the chance to step into. "You see the pictures, and you see the costumes, and it's cool. But I'd now woken up the day after saying no and felt good, twice," Evans shared with The Hollywood Reporter.
The person who convinced him to change his mind? His mom. The actor's mother shared with Esquire Middle East that the reason Evans didn't want the coveted role was because he was terrified about losing his anonymity. However, he was ultimately persuaded after his mother said to him, "Look, you want to do acting work for the rest of your life? If you do this part, you will have the opportunity."