Idris Elba Makes A Startling Confession About Playing DJ At Meghan And Harry's Wedding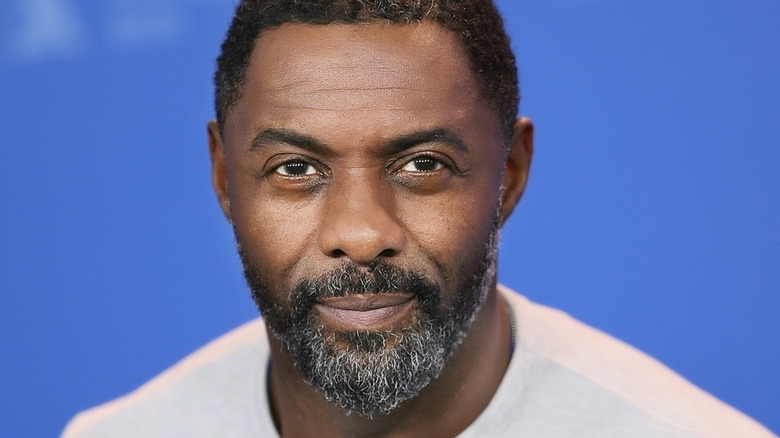 Denis Makarenko/Shutterstock
Prince Harry and Meghan Markle's royal wedding in May 2018 was one of the most talked-about events in royal family history. The couple wed in front of 600 invited guests, and the wedding was watched on television by an additional 1.9 billion people worldwide, per The Cut. Following the stunning wedding ceremony, Meghan and Harry went on to celebrate their nuptials at their reception, where 200 of their closest friends and family members gathered at Frogmore House on the Windsor estate. The reception was hosted by Harry's father, Prince Charles.
During the event, Harry reportedly made an emotional speech about his wife. Charles also gave a speech, in which he honored his son and new daughter-in-law. Princess Diana's close friend Elton John reportedly performed his hits such as "Your Song," "Tiny Dancer," and "Circle of Life" in front of the crowd, while guests dined on a lavish lemon elderflower cake and enjoyed a gorgeous fireworks display. Some of the most famous guests at the event included Meghan's good friends, tennis star Serena Williams and actress Priyanka Chopra.
In addition, Meghan and Harry also had a very famous face moonlighting at their DJ for the wedding reception. Actor Idris Elba took on the role of DJ for the night, but it wasn't an easy task for him.
Idris Elba gets candid about Meghan and Harry's wedding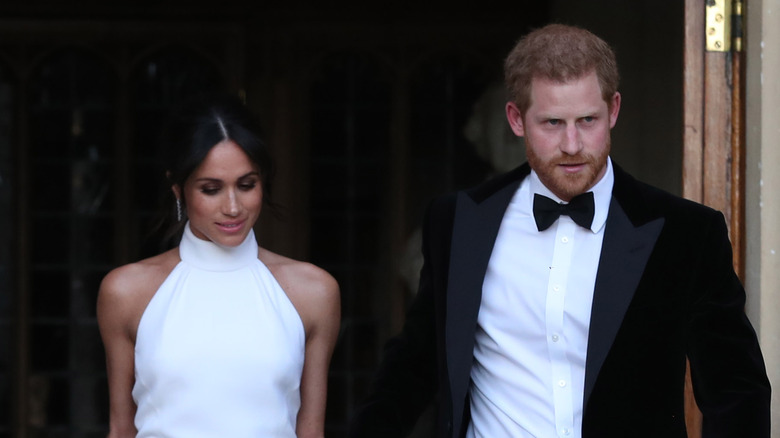 Wpa Pool/Getty Images
During a recent appearance on "The Tonight Show Starring Jimmy Fallon," Idris Elba opened up about his friendship with Prince Harry and Meghan Markle and spoke about performing as a DJ for the pair's royal wedding in 2018 (via Geo News). Elba admitted that the task was much more difficult than he thought it was, and that it was one of the most stressful jobs that he's ever taken on. In the past, Elba has collaborated with Paul McCartney and played for Madonna. However, nothing compared to the pressure he felt at the Duke and Duchess of Sussex's wedding reception.
"This wasn't like my cousin's wedding. This wasn't at the community hall — the reception. This was, like a big, big deal," Elba told Fallon. The "Hobbs & Shaw" actor also admitted that he felt "a lot of pressure" as the couple's DJ because he wanted his royal pals to have a memorable and fun time on their special day. However, Meghan did make the DJ gig a bit easier on Elba, as he confirmed that the duchess made a playlist before the wedding day and sent it to him so that he knew what to play, revealing that she "knew what she wanted already."
It remains to be seen if Elba will ever DJ another high-profile wedding. Either way, he's got a very impressive addition to his resume that he can brag about for years to come.