How Penn Badgley And Blake Lively Feel About Each Other Today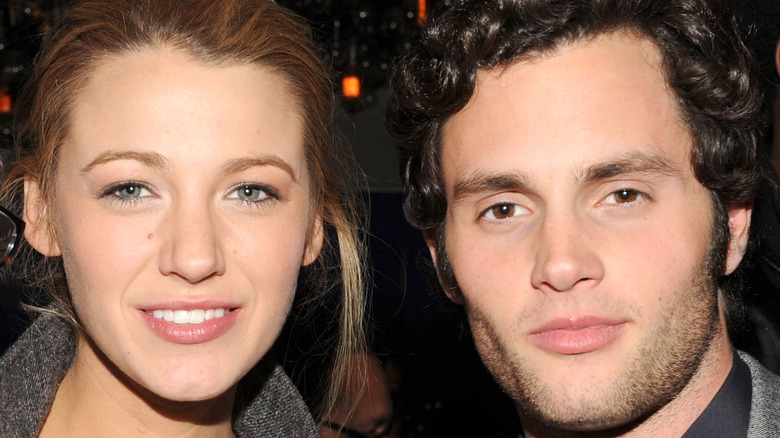 Bryan Bedder/Getty Images
In the mid-2000s, much of the country was infected with what can only be called "Gossip Girl" fever. The show was much beloved by fans and even critics, with New York Magazine calling it "The Greatest Show Of Our Time."
One thing that made the show extra buzzy — beyond all of the show's underage drinking, scandal, and illicit hookups — is that two of its lead stars were dating IRL. For six seasons, audiences watched as Serena Van Der Woodsen (Blake Lively) and Dan Humphrey (Penn Badgley) dated, broke up, and got back together again. And as it turned out, for some of this time, Lively and Badgley were involved off-screen as well (via InStyle).
The pair first met in 2007 when "Gossip Girl" began filming, and by May 2008 photos of the two kissing in Mexico revealed that they were an item. The pair would split two years later and in 2012, Lively wed her "Green Lantern" co-star Ryan Reynolds — an event Badgley learned about through the news. After they parted ways, it appears that Badgley and Lively maintained nothing but professionalism.
"They kept the breakup hidden from the crew, which you could never do now. I don't even know how they did it. They kept it from everybody which is a testament to how good they are as actors. Because they did not want their personal drama to relate to the show," "Gossip Girl" writer Joshua Safran recalled (via Vanity Fair).
Amicable exes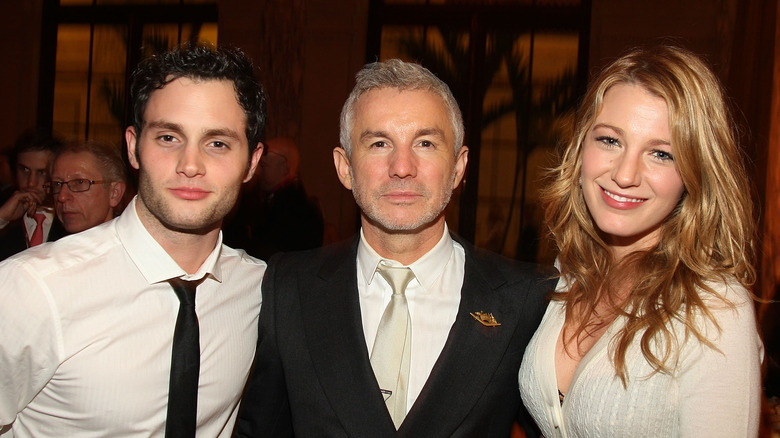 Stephen Lovekin/Getty Images
While often exes in Hollywood can have less than friendly feelings towards each other, this does not appear to be the case for Blake Lively and Penn Badgley. Of course, it helps that each of them are happily settled with other partners: Lively remains wed to Ryan Reynolds, and Badgley married Domino Kirke in 2017 (via InStyle).
Per Badgley, the two don't speak very often, but it's not a matter of any ill will towards the other. "We haven't spoken in a while ... But, you know, there's an amicable silence, if that makes any sense," he told HuffPost Live in 2015 (via Elite Daily).
Badgley seems to cherish the memories he shares with Lively. In 2013, he explained what he'd learned from their time together. "We were very much caught up in the show, which itself was a six-year endurance test. Our relationship was a part of that and helped us through it," Badgley shared in an interview with Elle. "I mean, like anything valuable, it was good and it was bad and it was a learning experience."
Perhaps the most important way Lively influenced Badgley's life? It's thanks to her that Badgley made the jump to the iPhone.
"I didn't even want [the iPhone]," Badgley admitted to former "Gossip Girl" co-star Chace Crawford for Variety's Actors on Actors series (via Glamour). "Blake got me that. I literally was like, 'I don't want this thing. It's so cumbersome and it has all these...apps? It has apps on it?" It's easy to imagine S doing the same for Lonely Boy.