The Dangerous Mistake Kristen Bell Made Getting A Pedicure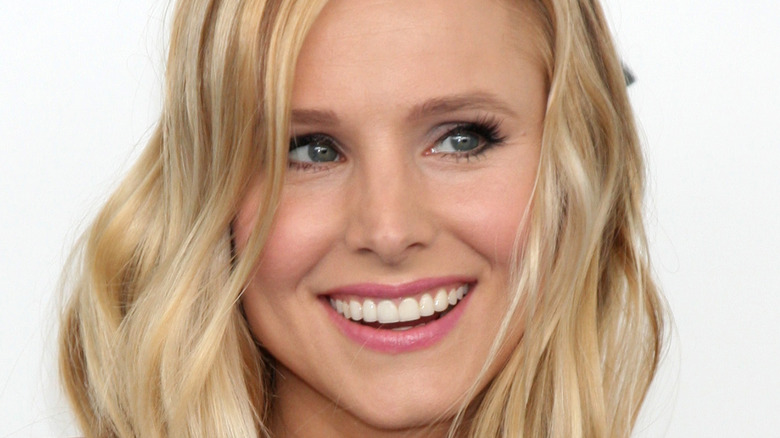 Kathy Hutchins/Shutterstock
When you think of actor Kristen Bell, you probably think of her starring in the movies "Frozen," "Bad Moms," and "Forgetting Sara Marshall," or television series like "The Good Place," "Veronica Mars," or "Gossip Girl" (via IMDb). Perhaps you even remember how she proposed to her now-husband, actor Dax Shepherd on Twitter ahead of their 2013 wedding. Maybe you've even appreciated watching the couple on social media. According to Buzzfeed, they're considered one of the best celebrity couples to follow on the popular social media platform. 
One thing you probably don't think about when you think of Bell is pedicures. However, according to Well + Good, the famous mother of two recently made a dangerous mistake during a pedicure, one that could cause serious health consequences (via WBRC). Even the best-intentioned people might make this blunder, and it's one of the things you should never do while getting a pedicure. 
Here's why you should never use a cheese grater-style foot scraper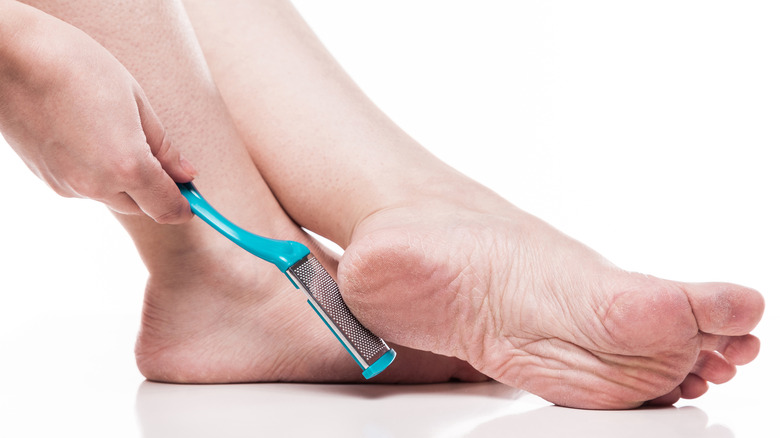 TRMK/Shutterstock
The big mistake Kristen Bell made on a recent trip to the nail salon was allowing the technician to use a cheese grater-style foot scraper on her feet. Well + Good reported that Bell shared an Instagram story chronicling her trip to pamper her feet. The tool is a big no-no for pedicures. In fact, some states believe it's so dangerous that it's banned from use. 
Even if you happen to live in an area where they aren't banned, you should personally ban them from your pedicures, because they can lead to significant problems for your feet. "The thickening of the skin on the feet is protective and can help keep out fungus and bacteria. Grating this thickened skin is basically opening up that area to bacteria, fungus, and yeast," Lana Pinchasov, a dermatology-certified physician's assistant in New York City, told Well + Good. "It may feel smooth for a few days, but once the skin grows back, it can often grow back thicker and harder with some scar tissue."
Yikes! That sounds like the opposite of what you or Bell would want from a pedicure. But, if you've used the harsh tool before, don't despair. Your feet will likely be able to repair themselves, but it's just not worth the risk to continue taking chances with these foot scrapers. Instead, use a pumice stone or foot file to achieve soft soles.