Jamie Lee Curtis Reveals How She Actually Met Her Husband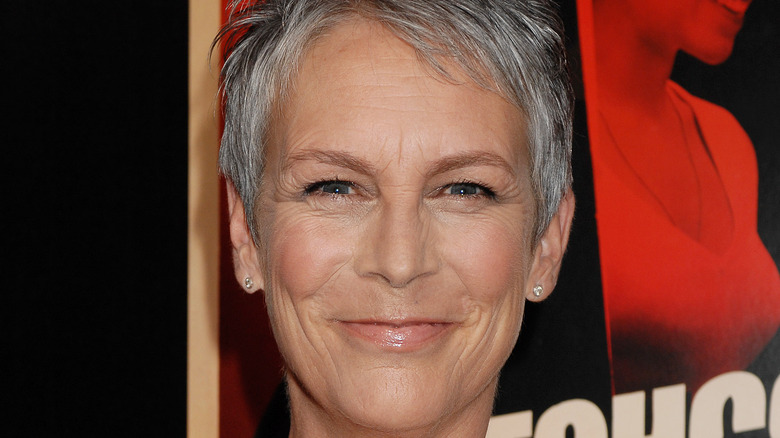 Ga Fullner/Shutterstock
Jamie Lee Curtis is a Hollywood icon, so it's not too surprising to learn she's had another living legend by her side for the past three decades plus. In December 2020, the actor took to Instagram to celebrate 36 years of wedded bliss with husband, Christopher Guest. "One of the longest relationships I've had seeking comfort and contact and connection is with Chris," Curtis wrote. "Connected through our children and family and friends it became the links in our human emotional chain that have seen each of us through triumph and tragedy." 
Although Curtis and Guest — a writer, director and actor known for cult favorite mockumentary "This Is Spinal Tap" (via IMDb) — frequently attend glitzy events together, they're also a notoriously private couple. While chatting to Good Housekeeping in 2018, Curtis opined that the secret to a happy marriage is never giving up. She noted simply, "I'm not a wild romantic. I'm a realist. I respect him. And I just don't leave." Part of that desire to keep things under wraps might come from how they originally met. Suffice to say, it's a one of a kind story.  
Jamie Lee Curtis knew instantly Christopher Guest was the one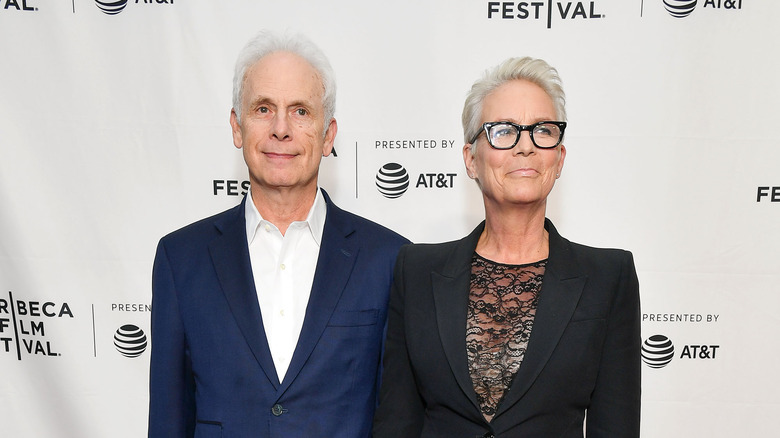 Dia Dipasupil/Getty Images
Jamie Lee Curtis and Christopher Guest met when they were both up-and-comers. As Curtis wrote for Oprah.com, she and "Halloween" producer and co-writer Debra Hill were looking through a magazine one day when they flipped the page to a photograph of three men. "I looked at the man on the right, wearing a plaid shirt and a waggish smirk. I'd never seen him before, but I pointed at him. 'I'm going to marry that man,' I said to my friend," the actor revealed. She was just 25 years old at the time, but Curtis immediately knew the man, Guest, was the one. Hill passed her buddy's number on to his agent but, unfortunately, Guest never called her.
The horror breakout eventually started dating somebody else, but it didn't feel right. He left on a business trip and, after dropping him off at the airport with a "friendly but final goodbye," Curtis headed back to Hollywood to grab dinner in a local restaurant. Suddenly, "I glanced up and found myself staring straight at Chris, three tables away. He waved to me as if to say, 'I'm the guy you called.' I waved back: 'I'm the woman who called you.' A few minutes later, he got up to leave. Standing 20 feet away, he shrugged his shoulders and put up his hand as if to say, 'I'll see ya'." Guest called the next day and, just a few months later, they were married.