Jamie Lee Curtis' Halloween Payout Was Smaller Than You Think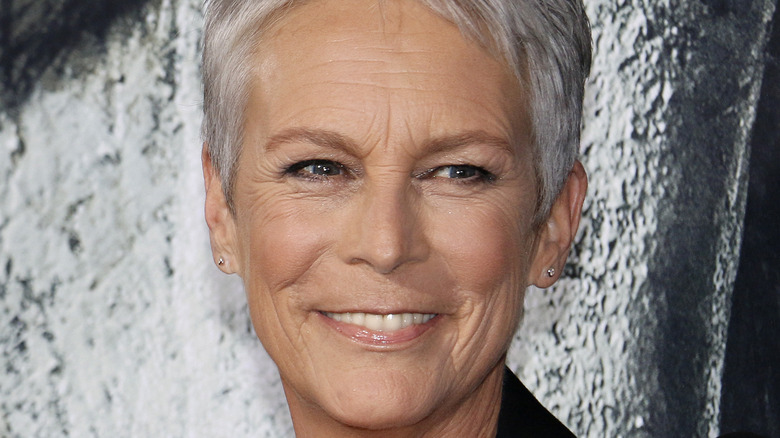 Shutterstock
Jamie Lee Curtis is synonymous with Laurie Strode, the ultimate Final Girl from the long-running "Halloween" franchise. Curtis was just 19 years old when John Carpenter's seminal slasher was released, in 1978, but her naturalistic performance as the nerdy babysitter who tussles with unstoppable killer Michael Myers left a major impression on viewers. Despite being the daughter of another legendary scream queen, "Psycho" star Janet Leigh, Lee was struggling to make a living before "Halloween" came along.
As she admitted to Indiewire, in 2018, "I wasn't that pretty. I wasn't known for my looks. The movie gave me definition at a time when I was undefined." She added, "By giving me this job, John was recognizing my gift of vulnerability. He was recognizing something I didn't understand." The legendary actress fully acknowledges she wouldn't have a career without Carpenter, "Halloween," and Laurie. 
Still, although "Halloween" was undoubtedly her breakout role, Jamie Lee Curtis earned surprisingly little for starring in the now-iconic horror movie. 
John Carpenter's "Halloween" was a low-budget affair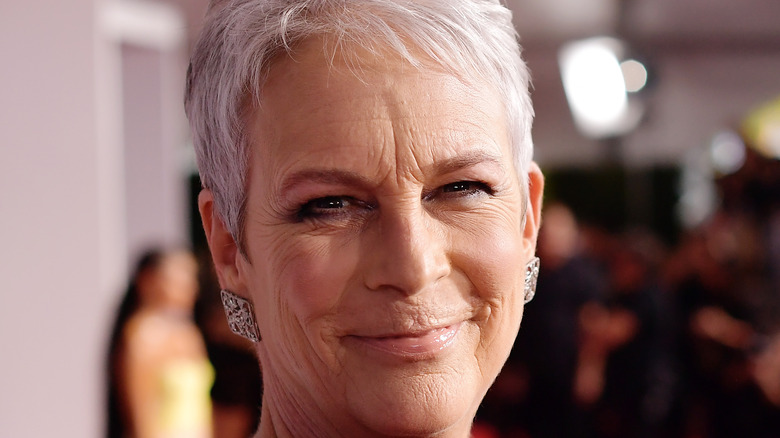 Matt Winkelmeyer/Getty Images
Speaking to People in 2018, ahead of the release of highly anticipated "Halloween" reboot, in which she played Laurie Strode once again, Jamie Lee Curtis looked back on the original horror film that changed her life. Although she was thrilled to be involved, the then-virtual-unknown made just $8,000 for playing Laurie the first time around. As Lee explained, "I made $2,000 a week, which at the time was a fortune." It's worth noting that "Halloween" was created on a minuscule budget of just $325,000 overall, so Lee's salary wasn't too crazy, comparatively, particularly for the time, as she acknowledged. Meanwhile, the young actress was given $200 to fund her Laurie wardrobe, which she shopped for at a local JCPenney. 
Likewise, in keeping with the low-budget aesthetic, there were no trailers on set. Instead, the cast shared a Winnebago RV, in which cabinets held each actor's belongings. Lee recalled, "Each girl got a drawer with her name on it to put her purse in." Hair and makeup were conducted in the same space. Thankfully, the crew was small, numbering maybe 20 people overall, and the majority of them were young. "Every other person was under 30. It was magic. A friend of somebody cooked the food each day and we all ate on the ground together," Lee recalled.
"Halloween" ultimately banked a whopping $47 million at the box office, inspiring multiple sequels and making a bonfide star of Lee. Naturally — and deservedly — her paychecks blossomed alongside her fame.