Why Prince William And Jeff Bezos' Recent Meeting Is Raising Eyebrows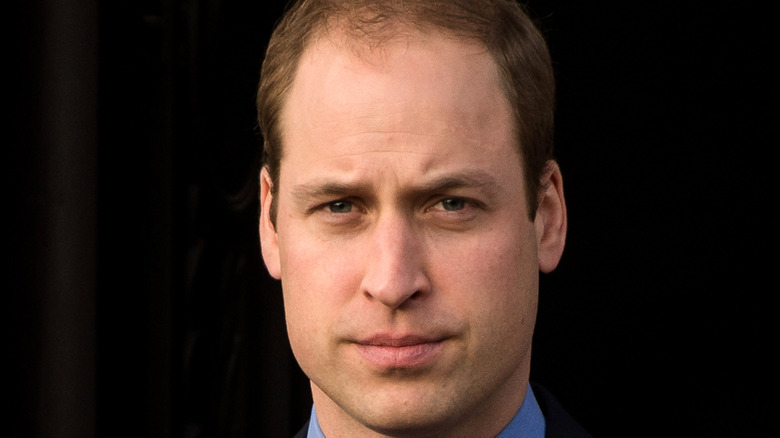 Richard Stonehouse/Getty Images
The billionaire space race is in full force. But, after Amazon CEO Jeff Bezos sent "Star Trek" icon William Shatner into space, on his very own rocket, Prince William criticized the desire to soar to new heights rather than focusing on saving the environment. As the BBC reported at the time, the Duke of Cambridge argued in an interview, "We need some of the world's greatest brains and minds fixed on trying to repair this planet, not trying to find the next place to go and live." Shatner's journey into space was just the latest venture by Bezos' Blue Origin group. He's currently locked in a battle with fellow billionaires Sir Richard Branson and Tesla founder Elon Musk to make luxury space travel a reality, per CNN.
Acknowledging that it's very "anxiety-making" and "unnerving" for younger generations grappling with the idea that there potentially might not be a planet to live on in a few decades time, the prince reasoned it was "quite crucial to be focusing on this [planet] rather than giving up and heading out into space to try and think of solutions for the future." William also questioned the carbon footprint associated with sending people into space, confirming he had zero interest in embarking on such a trek himself. With climate conference COP26 taking place in Scotland, however, the beloved royal found himself face to face with Bezos for the first time since making these incendiary comments.
Prince William and Jezz Bezos appeared to be on good terms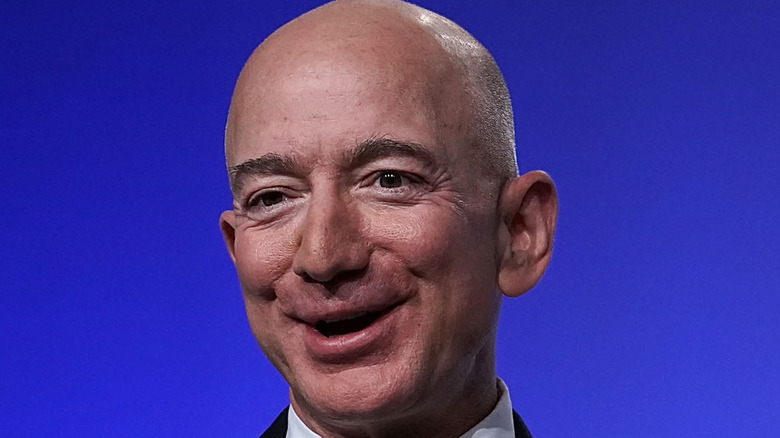 Alex Wong/Getty Images
According to the Daily Mail, shortly after Prince William criticized various billionaires for being more concerned about making luxury space travel a reality rather than solving the climate crisis, the royal met with Amazon chief Jeff Bezos at the COP26 climate conference. The Duke of Cambridge was photographed shaking hands with Bezos, who's currently the richest man in the world, in Glasgow. The duo reportedly chatted about William's recently-launched Earthshot Prize, which was set up by he and wife Kate Middleton's foundation to celebrate those who are working hard to solve the world's most pressing environmental issues. The Cambridges' official Twitter page even shared a shot of the two men, with the caption: "Great to meet Jeff Bezos earlier today." 
However, Bezos has been widely criticized for his alleged hypocrisy over attending COP26 and lecturing others about cutting their carbon emissions — even after flying to the conference on his private jet. The Amazon founder told the gathered world leaders that, after venturing into space, he realized "how thin the globe's atmosphere is." Bezos encouraged those in "the private sector" to do their part "to reduce carbon emissions." Space travel, obviously, requires a significant amount of fossil fuel being burned, so certain commentators felt it was particularly galling that Bezos showed up at COP26 to call for less carbon emissions. As British politician Nadia Whittome pointed out, "Amazon has a carbon footprint larger than most countries."