Why Prince William's Climate Change Message Has Twitter Divided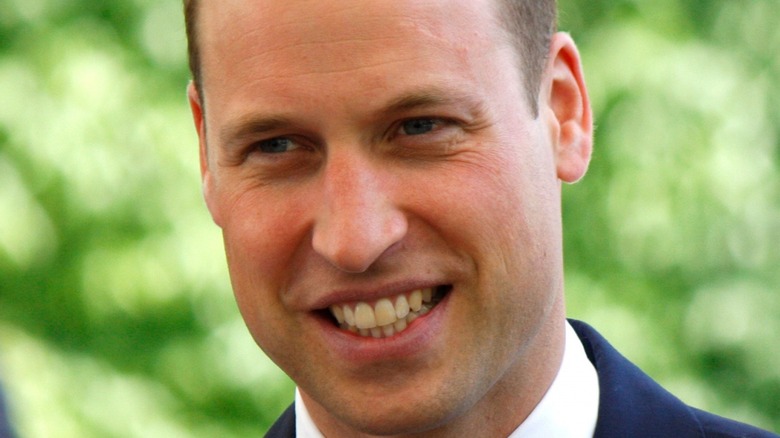 360b/Shutterstock
Prince William, like his dad, has become quite a champion of all things green. While many of us feel we've done our bit for the environment if we remember to sort out the recycling, the Duke of Cambridge has gone so far as to use a manual typewriter to reduce his electrical footprint. In fact, according to one psychic medium, even his aura is green! Lately, William has been very involved with the Earthshot Prize he founded last year, the one that will help to fund young people creating potentially climate-saving projects. In fact, the prince took his 15 Earthshot prize finalists along with him to the United Nations' COP26 climate change summit, which is going on right now in Glasgow, Scotland.
At the summit, Prince William addressed the audience of world leaders, requesting them (via People) "to look without fear or despair at the challenges ahead in this crucial decade, and to believe that we humans have the ingenuity to make the seemingly impossible, possible." As a visual aid, he brought out those Earthshot finalists, including a 15-year-old from India who's invented a solar-powered street cart that could help clean up India's charcoal-polluted air. William referred to this young woman, along with the rest of the finalists, as "the brightest and boldest amongst us ... the real superstars in this room today." His speech has been trending on Twitter – and eliciting a mixed reaction, as is typical for the platform.
Prince William is being called both hero and hypocrite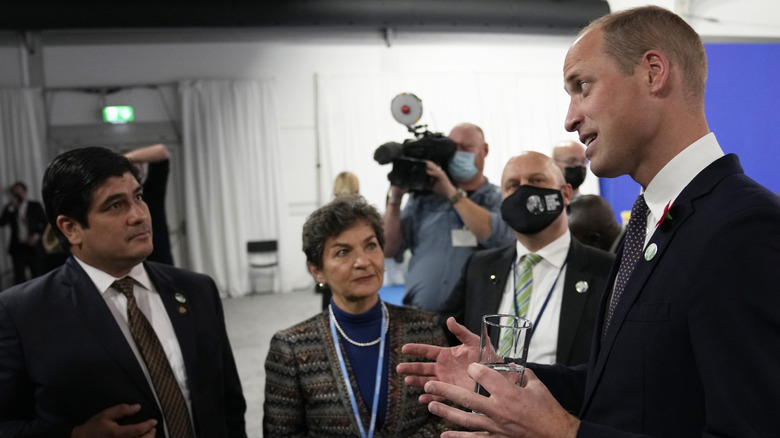 Pool/Getty Images
Many Twitter users found Prince William's words to be inspiring, applauding him with handclap emojis and words such as, "Amazing work, Prince William." 
Other expressed praise for the amazing young people. "The Earthshot finalists are so inspiring," one wrote. 
Even one skeptic was apparently won over, admitting, "To my surprise I was impressed by Prince William and the Earthshot Prize finalists — not just spouting 'something must be done' but actually doing things."
You can't please all of the people all of the time, however — at least not on Twitter. One person cast doubt on how much of an environmentalist William can be when he still enjoys the pastime of hunting, writing, "He'll be up here in Sandringham soon peppering lead shot all over the earth as the Royals blast the game." 
Yet another found hypocrisy in the transportation arrangements, characterizing both Prince Charles and Prince William as "hypocrites with multiple homes and both have a massive carbon footprint," adding, "But that can be said about all of them in Glasgow who arrived in their private jets." 
Oh, and of course there are always plenty of people who just don't trust any world leaders, no matter how noble the cause that gathers them. As this Twitter user expressed themselves, either dismissing the royal family or the entire COP26 crowd, "The utter hypocrisy of this gang of criminals is there for the whole world to see."