Is This Really How The Queen Felt About Missing COP26?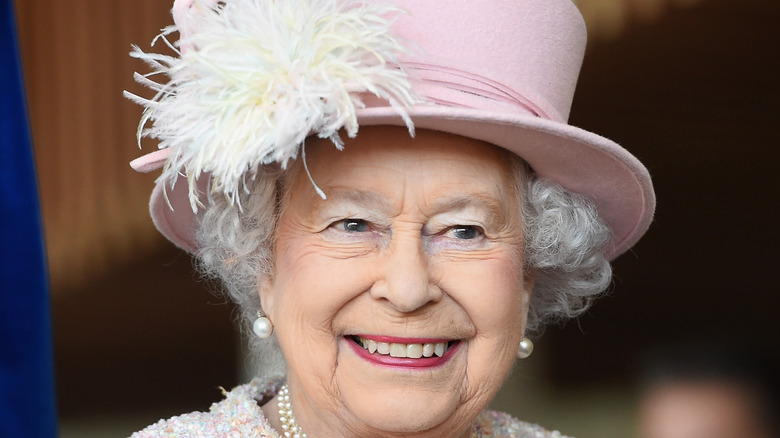 Stuart C. Wilson/Getty Images
Leaders from around the world met up in Glasgow for the United Nations Climate Change Conference (COP26) to discuss how to address climate change. While Queen Elizabeth was invited to speak in person, health concerns forced her to cancel her appearance (per Reuters). 
"Following advice to rest, The Queen has been undertaking light duties at Windsor Castle," Buckingham Palace said in a statement. "Her Majesty has regretfully decided that she will no longer travel to Glasgow to attend the Evening Reception of COP26 on Monday, 1st November."
The British royal family was well-represented, however, with Prince Charles, Prince William, and Kate Middleton in Scotland for the summit. And the Queen gave her climate speech via video (per NZ Herald). 
"In the coming days, the world has the chance to join in the shared objective of creating a safer, stabler future for our people and for the planet on which we depend," she said. "None of us underestimates the challenges ahead. But history has shown that when nations come together in common cause, there is always room for hope. Working side-by-side, we have the ability to solve the most insurmountable problems and to triumph over the greatest of adversities."
But how did the Queen really feel about missing out on this important event so close to home?
President Biden reached out to Prince Charles about the Queen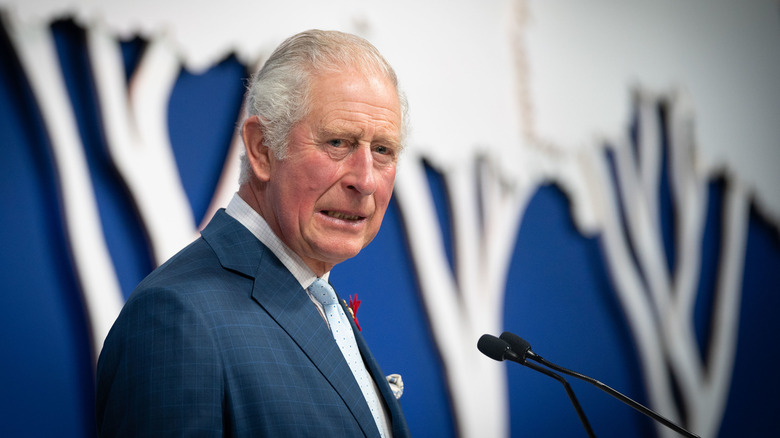 Pool/Getty Images
Although Queen Elizabeth was able to send recorded remarks to the COP26 summit, Prince Charles told President Joe Biden that she was "very disappointed not to come" to the event after the U.S. leader asked about her majesty's health (per Town & Country). 
During her speech, the queen heaped praise on Prince Charles and Prince William as well as her late husband, Prince Phillip. "This is a duty I am especially happy to discharge, as the impact of the environment on human progress was a subject close to the heart of my dear late husband, Prince Philip, The Duke of Edinburgh," she said (per Town & Country). "It is a source of great pride to me that the leading role my husband played in encouraging people to protect our fragile planet, lives on through the work of our eldest son Charles and his eldest son William. I could not be more proud of them."
The princes have also been meeting with world leaders during the summit, urging them to get more proactive about climate change. In fact, President Biden complimented the Prince of Wales for his past environmental work. "We need you badly ... and I'm not just saying that," he told the future King of England (per Twitter).