The Surprising Way Lady Gaga Prepared For Her House Of Gucci Role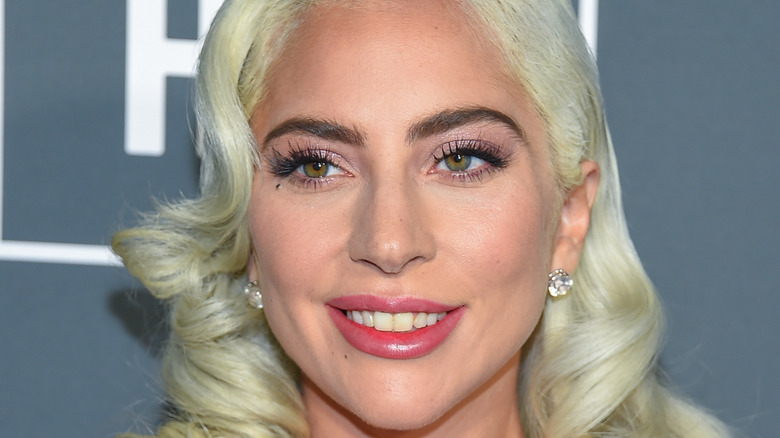 DFree/Shutterstock
Lady Gaga rose in popularity with hit songs like "Just Dance" and "Poker Face" and, over the years, she has turned to acting as well. Per IMDb, she was La Camaleón in "Machete Kills;" The Countess in "American Horror Story;" and Ally in "A Star Is Born." Soon, the world will see her in "House of Gucci."
Set over the course of three decades, this film focuses on the Gucci name and story, full of "love, betrayal, decadence, revenge, and ... murder," as stated on its IMDb page. Directed by Ridley Scott, it also stars Salma Hayek, Adam Driver, Jared Leto, Al Pacino, and Jeremy Irons.
In the anticipated movie, Lady Gaga will portray Patrizia Reggiani. But just how did this 35-year-old star from Manhattan (via Celebrity Net Worth) prepare for her role as a socialite from Milan? The answer — which shows Lady Gaga's true dedication to her work — may surprise you.
'I lived as her,' Lady Gaga said of her role as Patrizia Reggiani
Lady Gaga's character in "House of Gucci" is Patrizia Reggiani, Maurizio Gucci's socialite ex-wife who was convicted of hiring the hitman who shot and killed him in the 1990s. In order to get and stay in character, the singer spoke with an Italian accent for nine whole months, on- and off-camera. "I lived as her ... I never broke. I stayed with her," she told British Vogue.
The preparation went beyond how she talked, though. "It was nearly impossible for me to speak in the accent as a blonde," said Gaga. "I instantly had to dye my hair, and I started to live in a way whereby anything that I looked at, anything that I touched, I started to take notice of where and when I could see money. I started to take photographs as well. I have no evidence that Patrizia was a photographer, but I thought as an exercise, and finding her interests in life, that I would become a photographer, so I took my point-and-shoot camera everywhere that I went. I noticed that Patrizia loved beautiful things. If something wasn't beautiful, I deleted it."
"House of Gucci" comes out in theaters November 26.