Maksim Chmerkovskiy Reveals If He Would Ever Return To DWTS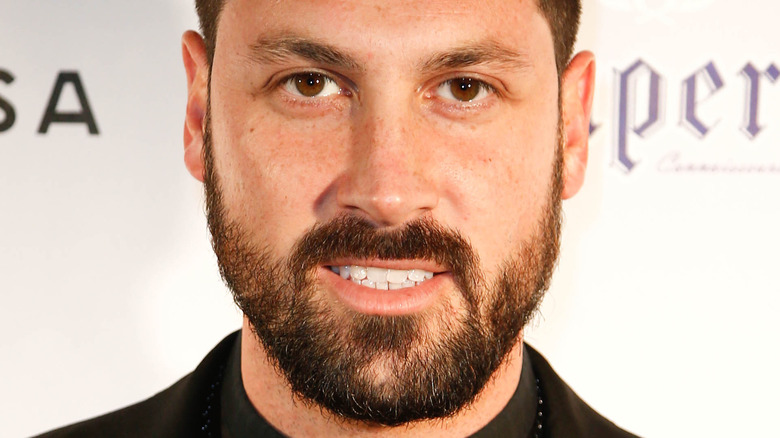 Debby Wong/Shutterstock
Longtime "Dancing With The Stars" fans will remember Maksim Chmerkovskiy as one of the most popular professional dancers on the series. Maks, whose younger brother Val Chmerkovskiy current dances on the show, joined "DWTS" in 2006. However, Maks opted to leave the series in 2016, much to fans' disappointment (via Pop Culture). Three years later, Maks returned to the ballroom, where he spent two more seasons as a pro dancer before deciding to exit for good. After his second departure, Maks appeared on "The Real" and revealed why he felt it was time to leave the show again, via People.
"I'm a dad, I'm a husband," Maks, who is married to fellow "DWTS" alum Peta Murgatroyd, told the hosts, adding that "your chemistry changes when you have a child, things look different, they seem different." Maks also admitted that "there's also something to be said for what the show is itself ... You find yourself politicking for your votes," he continued. "You find you have to be a certain way because you don't want your antics to cost your partner their votes," Maks said, adding that he'll always be a "big supporter" of the show that gave him his big break.
Now, that Maks has been gone from "Dancing With The Stars" for a few years, would he ever consider making a big return?
Maks probably won't return to DWTS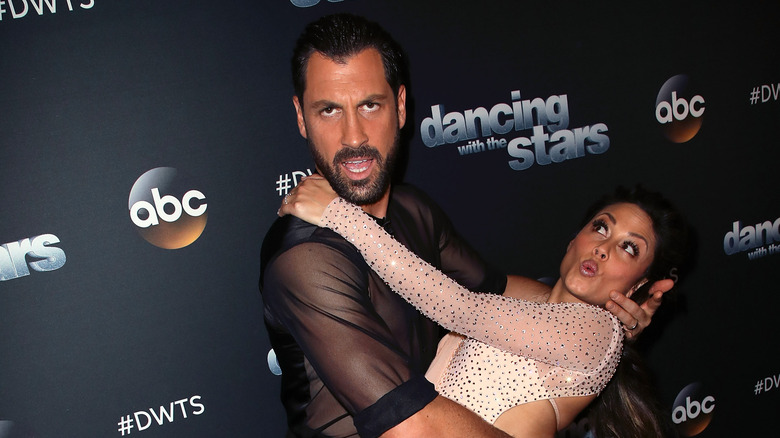 David Livingston/Getty Images
Per Pop Culture, Maksim Chmerkovskiy spoke out about the possibility of returning to "Dancing With The Stars." While coming back as a dancer doesn't appeal to Maks, he did express interest in becoming a judge. Previously, Maks served as a "DWTS" guest judge in Seasons 17, 21, and 22. However, fans haven't seen him back in the ballroom since.
In early 2021, fans were thrilled to see Maks back on television as he competed on the hit Fox series "The Masked Dancer." Although his identity was hidden underneath a sloth costume, fans were happy to see the dancer when he was unmasked after earning the runner-up spot behind Season 1 winner Gabby Douglas. Following Maks' "Masked Dancer" reveal, he touched on the subject of returning to "DWTS" in the future (via Parade). "'Dancing with the Stars' and Maks, I think that we parted ways a long time ago," he told Hollywood Life. "I think ['DWTS'] is going through a lot and has a lot to figure out to get back to what it was without having to deal with Maks. That's why I'm not thinking about it ... I just would not want to take a job that is stressful to the extent that I was stressed back in the day. I'm a different man. I'm a changed person," he added.
While it doesn't seem like fans will see Maks dance on "DWTS" again, there's always a chance he'll return as a judge.