The Biggest Misconception Fans Have About Aubrey Plaza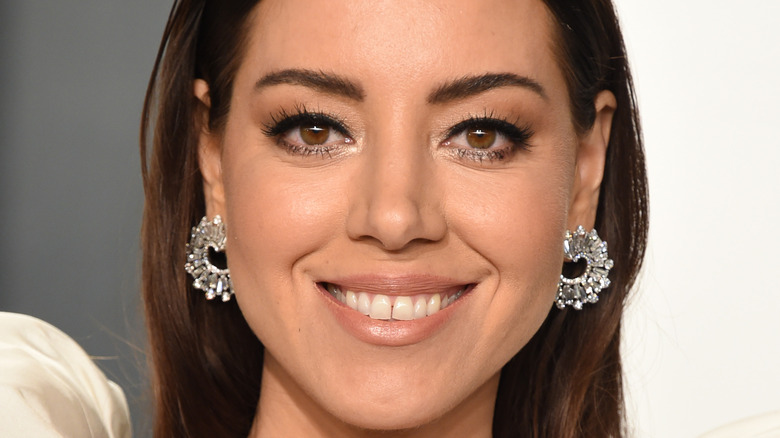 John Shearer/Getty Images
Everyone has those television characters that they absolutely love. You know, the ones you could easily see yourself grabbing a coffee or having a sleepover with. You just somehow know that if that character existed in real life, you'd be best friends. Sometimes, love for a character is so real that you almost forget that they're not real. That's exactly what happened to Aubrey Plaza with her well-known character from "Parks and Recreation" (via Showbiz Cheatsheet). 
As it turns out, iconic characters can be a blessing and a curse. According to Insider, there's one major misconception about Plaza that fans can't quite get past, and it all has to do with her iconic "Parks and Rec" character. The show has been off the air since 2015, but fans haven't forgotten about Plaza's character on the show (via IMDb). In fact, they can't even distinguish between the character and the actress who plays her. 
Move over April Ludgate, because there's a lot more that Aubrey Plaza has to offer.
Fans assume Aubrey Plaza is just like April Ludgate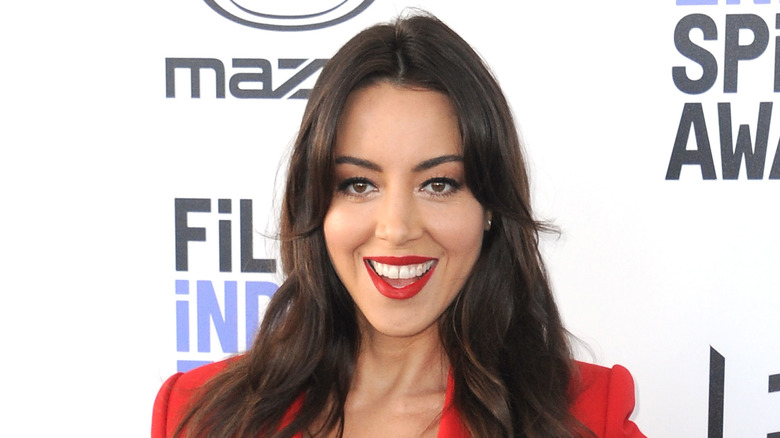 Albert L. Ortega/Getty Images
One look at Aubrey Plaza's smile on the red carpet, and you can completely tell that you're not looking at her character April Ludgate. While Ludgate was iconic for being completely disinterested and dark in the very best way, Plaza is exactly the opposite. The actress told Insider that the biggest misconception about her is that people think she's uninterested in things because that's how her "Parks and Rec" character acted. Apparently, it couldn't be farther from the truth.
"People think I don't care about anything but the truth is I care too much," Plaza told the publication. All in all, it makes complete sense. Plaza completely nailed the unenthusiastic air of Ludgate. Add to that the fact that this was one of the actress' first big roles and you could see why fans had a hard time distinguishing between Plaza on-screen and off. 
The "Parks and Rec" star doesn't regret her character, though. "The character I played on Parks and Rec was such an icon for millennials," the 37-year-old told Insider. "There was something about April Ludgate that people really responded to, which I really love and I'm happy about."
Aubrey Plaza wants to share the many sides of herself on-screen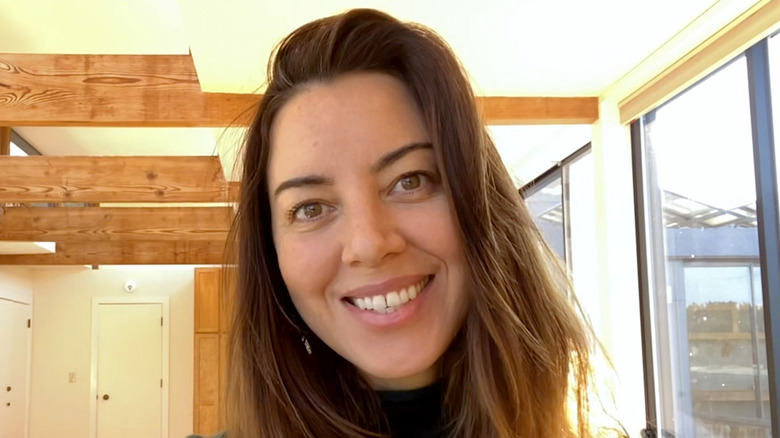 Getty Images/Getty Images
With the iconic role of April Ludgate retired from any new storylines, Aubrey Plaza wants people to see the other sides of herself. As she told Insider in 2017, "I don't want any role to ever define me. Being on a television show for seven years was the greatest gift that was ever given to me and I wouldn't change it for a second. But I think moving forward, it's very important to me for people to not associate me so heavily with the characters that I play."
Since then, Plaza has starred in "Ingrid Goes West" and "Black Bear," both of which are dark but funny movies, according to IMDb. While that doesn't exactly give us the warm, bubbly personality that Plaza says is the opposite of Ludgate, it does show the actress in different genres. 
All in all, Plaza is out to prove that she's much more than just Ludgate. "If anything, it's that much more satisfying when people see me in a film or see me do a different character or in real life and say, 'Oh, she's not April Ludgate at all. She can be totally different than that,'" Plaza told Insider. "There's good and bad with everything."