What Really Happened To Ellie Bishop On NCIS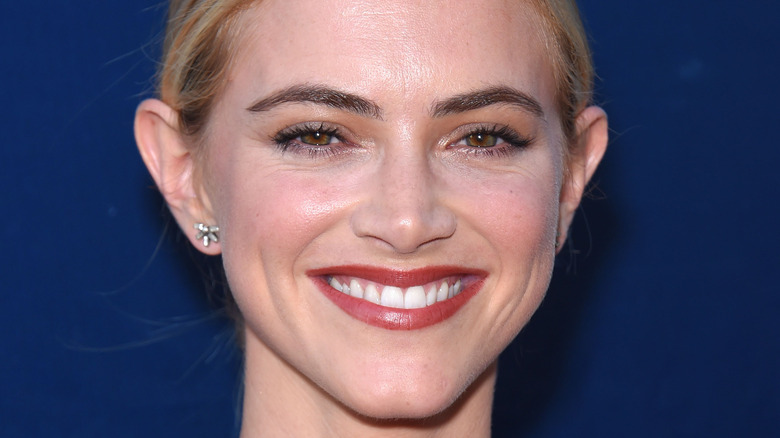 DFree/Shutterstock
It's not easy to be a fan of "NCIS." There are often actors leaving the cast, and within the last few years, fan-favorite characters have chosen to exit the show. No exit was more dramatic, or heartbreaking for fans than Pauley Perrette throwing in the towel. When she shared that she left due to being physically assaulted while on the set of the show, and as a result, retired from acting, fans were shocked (via Hello! Magazine).
Thankfully, most of the cast members who have exited left on better terms. Cote de Pablo, known for playing Ziva David, left because she didn't like the direction her character was moving in, while Michael Weatherly chose to leave to focus on other projects (via Cinema Blend).
With so many beloved cast members leaving the show, fans were in for another blow when Agent Ellie Bishop had a surprising exit during the season finale of the show's 18th season.
Ellie Bishop's exit from the show was confusing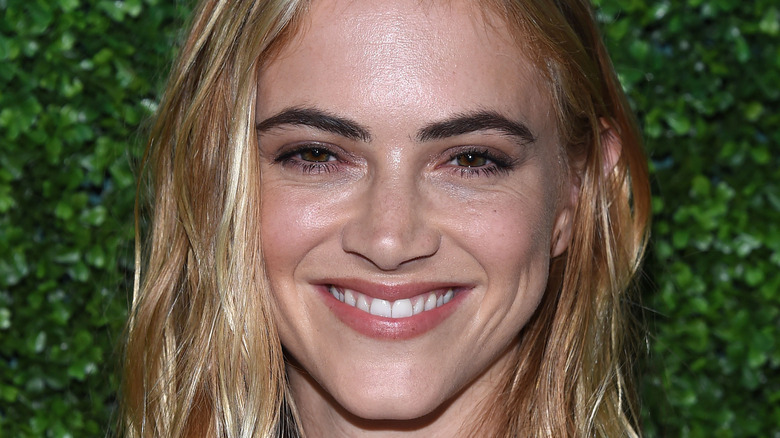 DFree/Shutterstock
The season 18 finale of "NCIS" was a shocking one. Cast member Wilmer Valderama told TVLine that the finale would be, "a real, explosive finale" and described it as a "really emotional, controversial type of episode." To say the least! The show saw Agent Jethro Gibbs (Mark Harmon) narrowly escape death. At the time, Harmon was one of the few remaining long-term cast members. Losing him at that time would have been shocking. Of course, now we know he has decided to step away from the show.
However, it was the fate suffered by Ellie Bishop that was most surprising and confusing to fans. In episodes leading up to the finale, fans noticed Bishop was not acting herself, and there was suspicion that someone working with the team was actually on the wrong side of the law (via Distractify).
Come to find out, Bishop leaked confidential NSA documents ten years prior, and her current employer found out in a lengthy investigation. Well, actually, that wasn't true. It was the story to hide an undercover mission she was on. She was acting as the part of an agent on the run. Confusing, right?
While it was unclear if Bishop would be returning to the series, a post by the actress who plays her, Emily Wickersham, made it clear. "Hangin' this hat and jacket up. What a great ride it's been." Emily shared on Instagram. And just like that, another character was gone.