Why Meghan McCain's Election Day Comments Have Twitter Fuming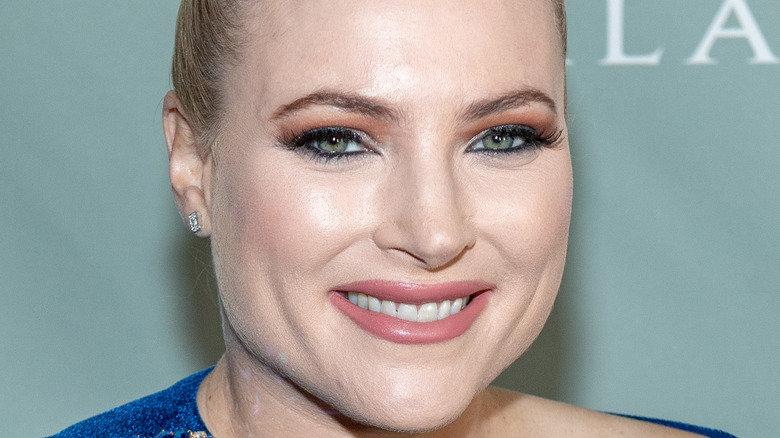 Roy Rochlin/Getty Images
Meghan McCain's comments about the Virginia governor's race have left many on Twitter fuming. As CNN reported, Republican candidate Glenn Youngkin beat his Democrat rival Terry McAuliffe in the vote on Tuesday, November 2, becoming the first Republican to win statewide office in Virginia since 2009.
Reacting to the news, McCain described Youngkin's victory as a "historic win" and the "Red Wedding of all election wins for Republicans."
Writing in her Daily Mail column, McCain continued, "Many of us on the right wondered when the woke left would overreach. What bridge would finally be crossed where the American public would wake up and see just how dangerous it is to teach children that America is an irredeemable pit of racism and that the color of their skin and ONLY the color of their skin will dictate their future?" She added, "Well now we know. Quite frankly it took less time than I anticipated."
In the piece, McCain went on to claim that a new "Parent Power" voting demographic had emerged, adding that America has "turned" on President Joe Biden and his "far left radical, progressive minions."
Social media was quick to call out Meghan McCain's claims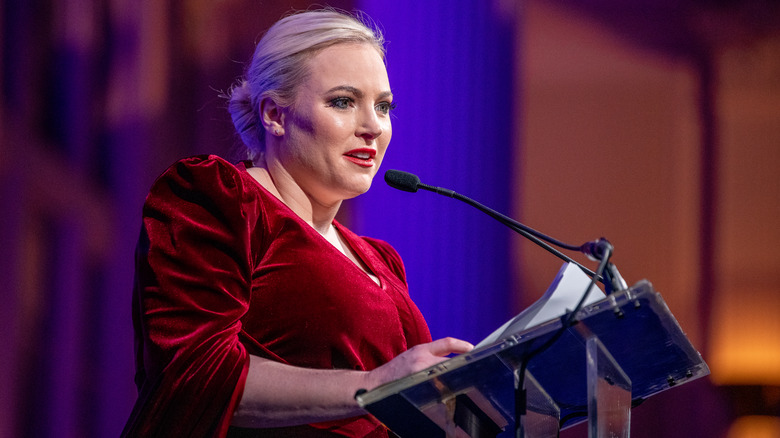 Roy Rochlin/Getty Images
Unsurprisingly, many were quick to call out McCain's Daily Mail piece, with some pointing out that her claims about a "historic" Republican victory were exaggerated.
"You got the 'historic victory' part wrong," one Twitter user pointed out. "Virginia has a strong track record of voting opposite party at midterm." 
Another commented, "Obama suffered historic wipeouts in the 2010 midterms, only to go on to comfortably win re-election, same for Clinton."
Meanwhile, others suggested that the former "The View" co-host had embraced Trump-style politics in order to further her own career. "Sad how quick[ly] you jumped to the pro-Trump side of things," another Twitter user noted. "You seem to have pretended to hate him, but you, like all Republican [ne'er]-do-wells, are afraid of him. I guess the Fox opinion host job is looming. I guess hugs from Carlson, Hannity, and Trump are not far off." 
However, despite the backlash, others agreed with McCain's dissection of the Virginia governor's race results. "The American people have spoken [about] what is important to them," one user commented. "Not sure the Dems are ready to hear it."