The Truth About Penn Badgley And Cardi B's Friendship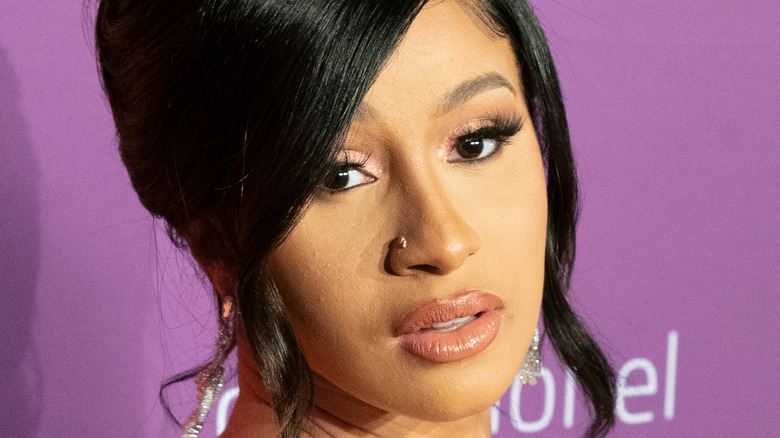 Lev Radin/Shutterstock
Netflix's soapy drama "You" is the very definition of a slow burn. The show first aired in fall 2018 on Lifetime, but given its home, not so many people watched (via Oprah Daily). A couple of months later — the day after Christmas, in fact — the show became available to watch on Netflix. Suddenly, it was everywhere.
"You" stars Penn Badgley (best known for playing Dan Humphrey from "Gossip Girl") as the predatory stalker Joe Goldberg who just so happens to also have a sense of humor. "We're grateful to Lifetime for being the gateway to getting the show made. We wouldn't have been able to make the show without them, as far as I can tell," Badgley said of the show's original home. "There is no sense of bewilderment that the show had one reaction while it was on Lifetime and another when it went to Netflix. The difference in viewership is obvious, and it's indicative of so many different things, not the least of which is the way young people consume media."
When Lifetime opted not to continue with further seasons of "You," Netflix swooped in and renewed the show. Having just finished its 3rd season of the show — and already renewed for its 4th season — Netflix was right to bank on "You" becoming a sensation (via Glamour).
And among the hit show's many fans is the one and only Cardi B (via NME).
Cardi B and Penn Badgley share a mutual admiration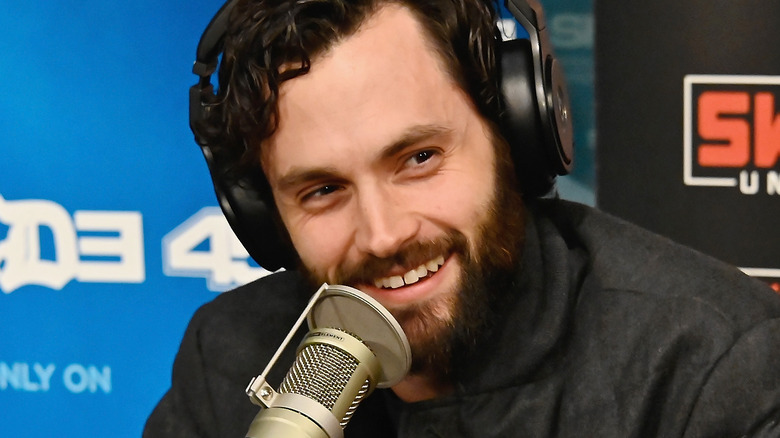 Astrid Stawiarz/Getty Images
It all started when someone posted a video to Twitter of Penn Badgley doing press for the 1st season of "You." In it, Badgley discussed the use of social media and specifically highlights rapper Cardi B for the way she engages with it (via NME). "Cardi B is a great example of that," Badgley says of Cardi B's ability to use social media. "She has such an authentic relationship, and it's this incredibly nuanced place to be ... Despite what many might judge as antics and all this, I feel like she has an incredibly authentic relationship to that and that's why people like her so much."
The clip promptly went viral, and Cardi B reacted to it by tweeting, "OOOOMMFFFGGGGGG HE KNOWS ME !!! OMMMGGGG!!!!!! Yoooo like I'm famous famous." As a further sign of adoration for each other, Cardi B and Badgley proceeded to change their Twitter avatars to pictures of each other — Cardi's being of Badgley in character as Joe Goldberg.
Since then, fans want Cardi B to guest star in Season 4 of "You" (via People). In fact, there's even a Change.org petition going around to that effect.
As for what role Cardi B could play, she has it all figured it out. "So it's episode 1 and I'm at Paris Fashion week shutting it down! I turn around and there stands YOU," Cardi B wrote on Twitter. "Ok finish it off @netflix."