The Big-Name Stores That Will Be Closed This Thanksgiving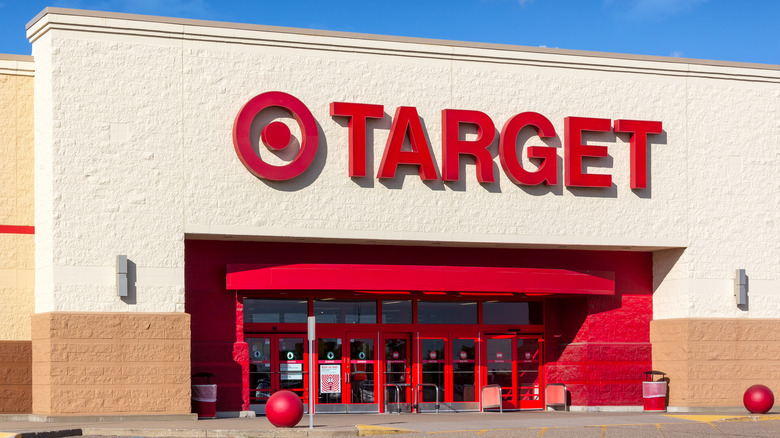 Ken Wolter/Shutterstock
For major retailers, the Christmas season begins the day after Halloween. No sooner do the ghosts and skeletons come down than the wreaths and tinsel go up. Pumpkin spice lattes and apple cakes in popular coffee chains give way to peppermint hot chocolate and gingerbread. It's all part of the strategy to get shoppers into the holiday spirit early and ensure healthy profits on Black Friday. 
For the last decade or so, big-name stores like Macy's have been opening on Thanksgiving evening. Shoppers could literally go out and check items off their gift list as soon as they finished their pie. It was the retail industry's response to the sharp increase in online sales on the holiday; since people were willing to interrupt their family dinners to fill their virtual shopping carts, companies figured they might as well make in-person shopping available as well (via MarketWatch).
Then came the 2020 COVID pandemic, and everything changed once again. Suddenly, encouraging people to stand in long lines and cram into narrow aisles sounded less like smart sales tactics and more like a superspreader event. Retailers opted to stay closed on Thanksgiving, instead extending their Black Friday bargain prices right up to Christmas Eve. In a press release, Target explained that the move would "minimize crowds and help our guests take the stress out of getting the best deals of the season."
A year later, businesses, schools, and entertainment have reopened, and the vaccine is widely available. Does that mean you can hit the mall on Thanksgiving night again? Not necessarily.
Many retailers will be closed on Thanksgiving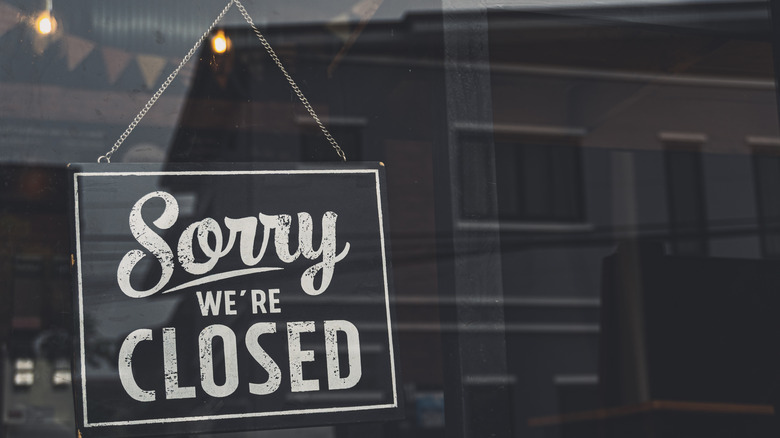 Maderla/Shutterstock
After finding that their holiday profits didn't suffer from the Turkey Day closing, Target made the early decision in January 2021 to stay shuttered this Thanksgiving too. Walmart followed suit in June, saying that it would close on Thanksgiving as a way of thanking all their employees for their service as frontline workers during the pandemic. "We hope everyone will take the opportunity to be with their loved ones during what's always a special time," the executive vice president and COO of Walmart said in a statement (via USA Today). However, their Black Friday deals had already begun as of early November.
Other major stores that will stay closed for the holiday include Macy's, JC Penney, Kohl's, Marshalls, TJ Maxx, Home Depot, Bed Bath & Beyond, Bath & Body Works, Century 21, Forever 21, HomeGoods, and all Simon malls, according to People. (See the link for a more complete list of closings.) Pet owners will also have to wait till Friday to shop at PetSmart or Petco. If you forget the cranberry sauce or green beans on Thanksgiving morning, don't run to Trader Joe's or Aldi; they'll be closed, too.
If you need to pick up something on Thanksgiving — or just want to get out of the house — some retailers will be open on that day. Among them: Walgreens, CVS, Rite Aid, Whole Foods, Big Lots, Cabela's, Stop & Shop, and Vons. Some local branches of these stores may have different schedules, however, so check before you go out.