Will There Be An IKWYDLS Season 2? Fiona Rene Reveals What They Know - Exclusive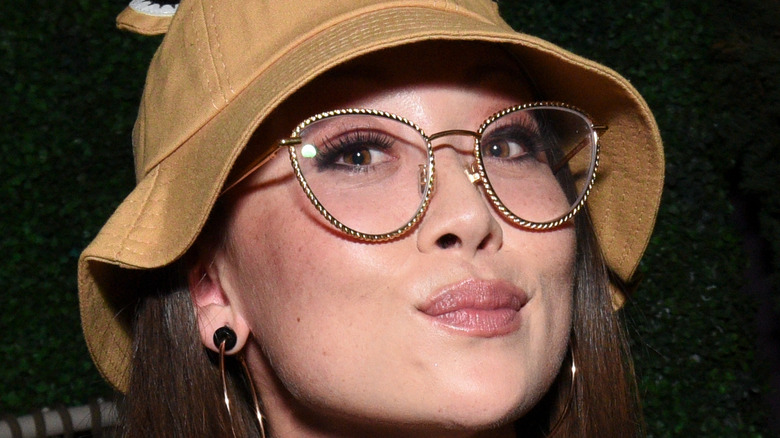 Vivien Killilea/Getty Images
Let's discuss something that is very near and dear to our hearts — there has to be an "I Know What You Did Last Summer" Season 2, and actor Fiona Rene agrees with us. For those of you who haven't sunk your teeth into the Amazon Original show yet, "I Know What You Did Last Summer" is the harrowing story of a killer accident that spirals out of control, per Variety. Add a murderer on the loose, and you've got a recipe for a drama that is sexy, dynamic, and oh so addicting. Rene brings Police Chief Lyla to life in the show, so they were the person we really wanted to talk to about all things "I Know What You Did Last Summer." After all, the character most involved with catching a murder suspect is the person that everyone watches closely, and when we got the chance to pick Rene's brain about the show and their experience as the badass cop, we jumped.
Rene is a lot like their character — dynamic, interesting — but unlike Lyla, Rene has a humor and lightheartedness that obviously comes from not actively tracking down a killer in real life. In our exclusive sit-down with them, we talked to Rene about everything from their character's backstory and how they prepared for the role to the ways in which COVID-19 impacted production. There were laughs, moments of reflection, and deep discussions about how Rene's portrayal of a female police chief is actively changing who we see as law enforcement on-screen. So with all of that said, will there be a Season 2 of this hit show? As of publication, a Season 2 has yet to be announced, so we asked Rene what they know about a renewal and what they're doing next.
Fiona Rene is 'hungry' for a second season of I Know What You Did Last Summer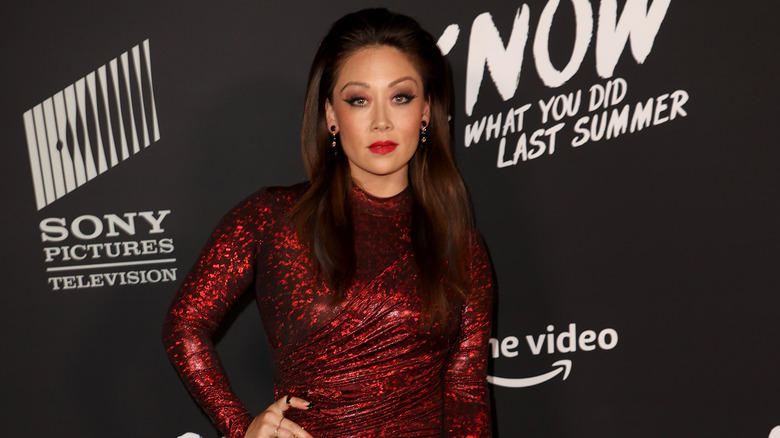 Kevin Winter/Getty Images
From the first episode of "I Know What You Did Last Summer" alone, viewers can instantly tell that Police Chief Lyla is not to be messed with. She's a young woman who runs a police department in Hawaii. Rising through the ranks that quickly is a signal that she's not to be underestimated or messed with, even with a killer on the loose. The character gave Fiona Rene a chance to connect with Hawaii's distinct police culture, and allowed them to explore what it's like to be a female in charge of a male-dominated industry. With all of that being said, Rene told The List that there is so much more about their character that they want to uncover. 
"I think that there's just so much more to explore that I'm really hungry for a Season 2. Come on, give it to us. I want it. Give it to me," Rene shared. "Who wouldn't want to shoot another season in Hawaii?" Rene went on to share that while they can't "give anything away on who lives or dies," they did reveal that they'd "love to see [Lyla] live." "I would love to see her be explored more for sure," Rene shared. As for Season 1, Rene told The List that they hope viewers will use the show to look inward, and ask themselves what it is that they have to hide, much like the characters themselves. "What am I hiding? What am I scared of? What am I guilty of? Is there something I can do here before someone comes to get me? I think that's a big moral takeaway," Rene shared.
What is Fiona Rene doing in the meantime?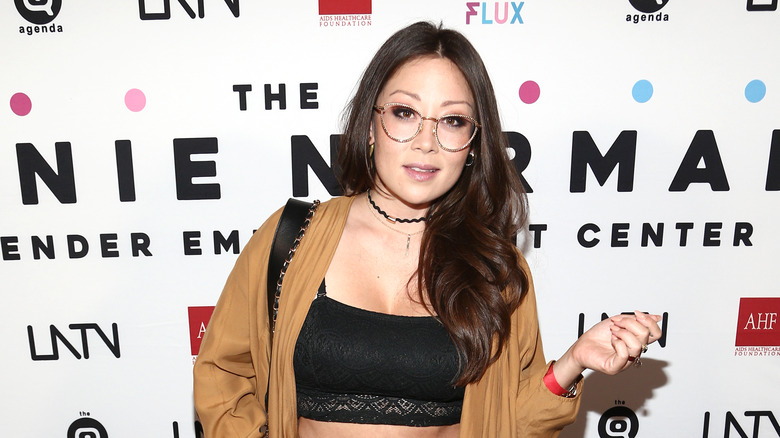 Tommaso Boddi/Getty Images
For those of you who are new to "I Know What You Did Last Summer," but recognize Fiona Rene from previous shows, you're right on the money. Rene has starred in previous projects as law enforcement characters, namely as Detective Kara Lee on the ABC crime series "Stumptown," alongside "How I Met Your Mother" alum Cobie Smulders. And while both us and Rene are waiting for an "I Know What You Did Last Summer" Season 2, the dynamic actor has a number of exciting projects on the horizon. Rene told The List that after they did a guest star performance on "NCIS Hawaii," they set their sights on the new season of "Lincoln Lawyer," set to drop on Netflix. 
Rene is also getting their own work out there in the entertainment world, the topic of which is right up the "I Know What You Did Last Summer" alley. "I'm shopping a show of my own around right now and it's about haunted houses," Rene shared. "So some of the viewers of this might like that, to keep an eye out for that." In addition, Rene and a good friend, sex therapist Samar Poorlakani, started a podcast about "really deep stuff," according to the actor, including "mental health and sex." So while all of us are eagerly waiting for Amazon to announce a Season 2 of the Hawaii-based thriller and Rene is out there making big moves in the entertainment field, we can relax into the fact that once we've watched all of "I Know What You Did Last Summer," we can go back to the beginning and watch it all over again.
"I Know What You Did Last Summer" will be rolling out weekly. The first four episodes premiered at once on Friday, October 15th, and the remaining four coming out week by week (with the finale episode Friday, November 12th).