The Two Words Kristen Stewart Used To Describe Princess Diana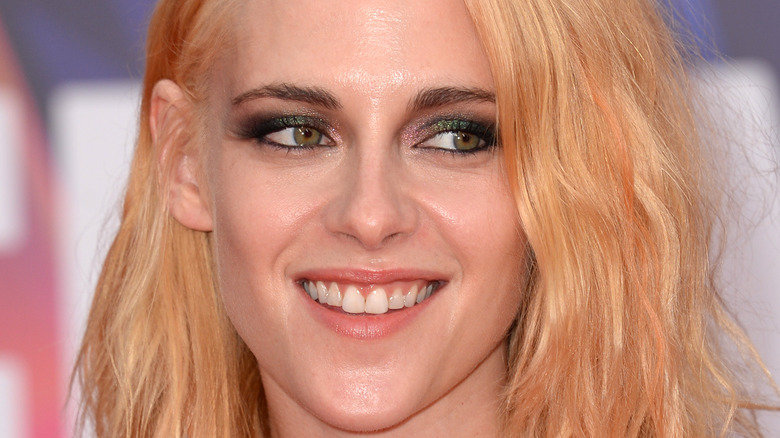 Eamonn M. Mccormack/Getty Images
Soon, viewers will be able to see Kristen Stewart's portrayal of Princess Diana in the biopic "Spencer" — a role she discussed, using two great descriptors of Diana, on "The Tonight Show Starring Jimmy Fallon."
The film, directed by Pablo Larraín and written by Steven Knight, focuses on Diana's time with the royal family during the Christmas holidays and her decision to leave Prince Charles. It also features Jack Farthing as Charles, Jack Nielen as William, Freddie Spry as Harry, Stella Gonet as Queen Elizabeth II, and Richard Sammel as Prince Philip (via IMDb).
Stewart is known best for playing Bella Swan in The Twilight Saga, and recently, the 31-year-old got engaged to screenwriter Dylan Meyer. Now, with "Spencer," which comes out in theaters on Friday, she has taken on the challenge of playing a well-known icon, who, in Stewart's own words, left the world "too early" (via The Daily Mail).
Kristen Stewart discussed 'the reason we're telling this story still' on The Tonight Show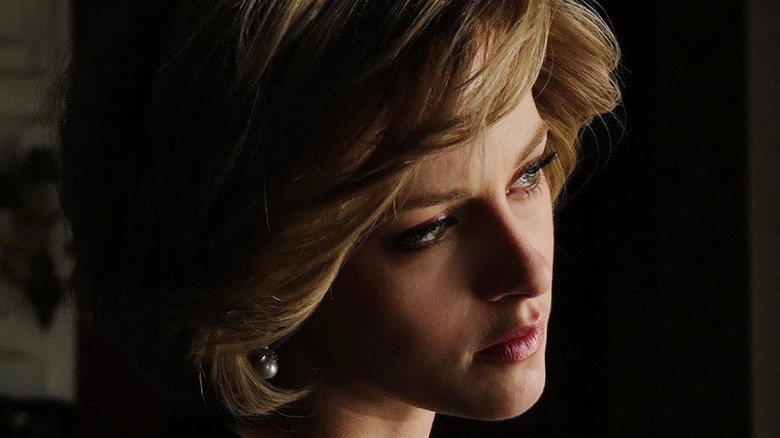 IFC
On Wednesday night, Jimmy Fallon asked Kristen Stewart if it was hard to do Princess Diana's accent. "Yeah, it's, like, so muscular. It's exhausting. When I speak, I feel like I don't open my mouth, and I feel like this croaked frog," she said. "Words come out her mouth like bubbles, and I'm like brick to the floor."
During the interview, Stewart also discussed how "completely complicated and difficult to understand" Diana was. "We lost this person too early. And so I think that we're always kind of, we're never going to have the information that we want to have. So I was, like, just embed yourself in your own desires and curiosities and try and sort of not think about other people's. But I will say that the weight of that matters. Her connection to people matters. That's who she was, like, the reason we're telling this story still. She reached out and touched people in a way that nobody ever really has, especially in that environment."
Another word Stewart used to describe this late royal, besides "complicated," was a beautiful one that perfectly summarized her gentle and caring ways: "If you cancel out all of that noise," Stewart said, "she's so, she's so sparkly..." (via The Daily Mail).