Meet Jazz Charton, Kieran Culkin's Wife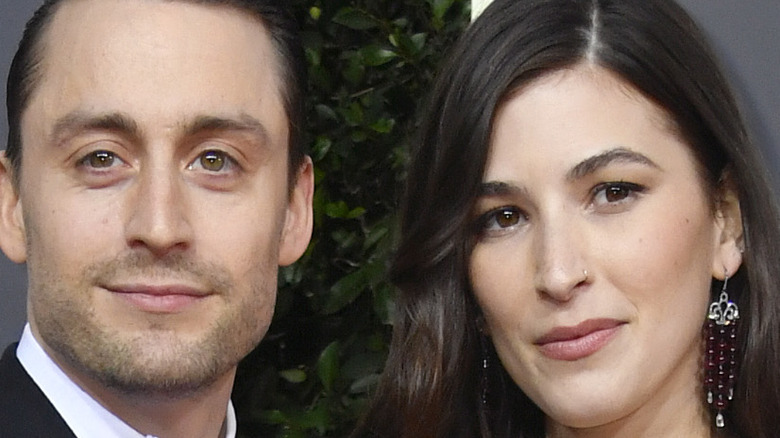 Frazer Harrison/Getty Images
Kieran Culkin has been acting since 8 years old, making his film debut with his older brother Macaulay Culkin in "Home Alone." Since then, he's appeared in movies from "Father of the Bride" and "The Cider House Rules" as a kid to "Scott Pilgrim vs. the World" and "Igby Goes Down" as an adult (via IMDb). But it's his role as Roman Roy in "Succession" that has garnered him the most career success. But the Emmy and Golden Globe-nominated actor prefers to stay out of the spotlight. "What scared me about doing 'Scott Pilgrim' was that people might actually see it. I wanted to fly under the radar as much as possible," he told The Guardian.
With that in mind, some fans might be surprised to learn Kieran is a happy married father of two. He met former model, Jazz Charton, in 2012 in a bar in New York. The London-born Charton was there with another guy, but Kieran made his move when her date was in the bathroom. "I asked if he was her boyfriend and when she said no, I asked if I could be her boyfriend. We've been together ever since," he told iNews.
One year later, they got married in Iowa while on a cross-country trip. "#tbt to taking time out of our road trip to get married by the side of the road in Iowa during a storm 4 years ago today. Still the best pit stop I've ever made," Charton wrote on Instagram of their wedding day.
Kieran Culkin and Jazz Charton are proud parents of two kids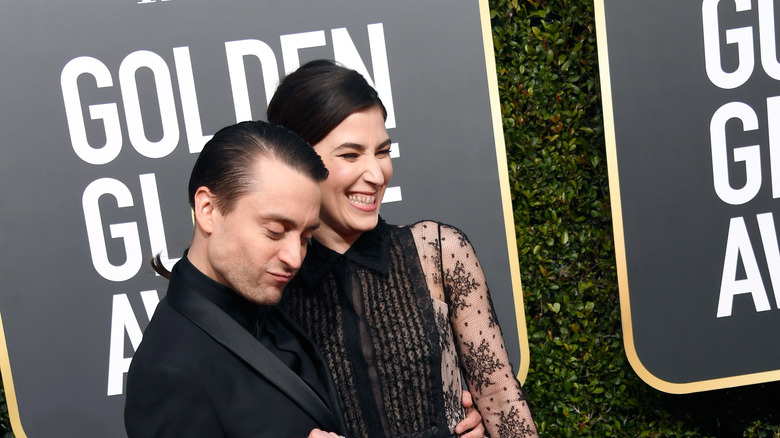 Frazer Harrison/Getty Images
After tying the knot in 2013, Kieran Culkin and Jazz Charton had no intention of starting a family. In fact, they were happy just taking care of their adopted cat, named after jazz legend Django Reinhardt. "My wife loves Django so much. She won't even travel because she doesn't want to leave him," Culkin told iNews. Eventually the couple changed their minds, though, welcoming daughter Kinsey Sioux in 2019 (via People) and a son in 2021 (via MSN). 
"After 25 hours of laboring at home, we arrived at the hospital too late for any pain meds as I was already dilated and ready to push (if I ever do this again I want ALL THE DRUGS, all of them!) and she was out within the hour during a full moon on Friday the 13th," Charton explained after the arrival of Kinsey. "Of course our daughter was born on Friday the 13th."