How Succession Changed Kieran Culkin's Relationship To Acting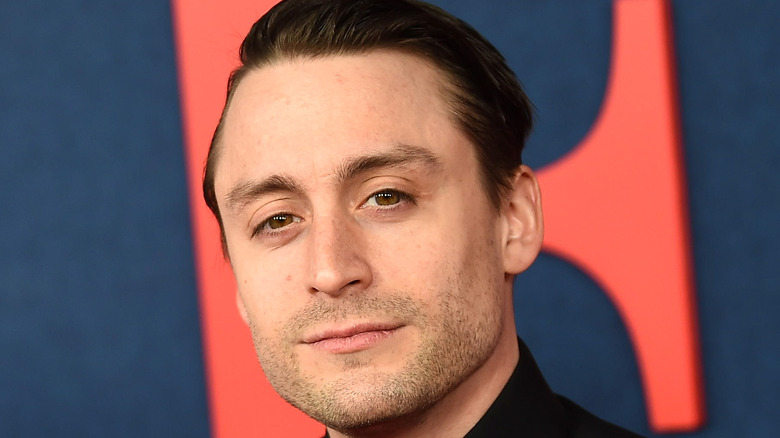 Dimitrios Kambouris/Getty Images
"Succession" is the must-watch TV drama everyone is talking about, with a peerless cast including Brian Cox, Nicholas Braun, and Sarah Snook making rich jerks completely irresistible to watch. As the ruthless, acerbic Roman Roy, actor Kieran Culkin is stretching muscles he's been dying to work out his entire career. 
As Culkin enthusiastically told The Guardian, "I'm enjoying the f**k out of my job!" He knew the show would be special right from his very first reading of the script, even despite having no idea "who would want to watch" the show, he said. Although Culkin admitted to loving Roman and wanting to play him immediately, he also thought the ravenous fanbase for "Succession" made little sense. "There's something that draws you to these characters even though you don't give a f**k about them," he said. 
Roman has quickly become the character for which Culkin is most famous, which worries him to a certain extent. He argued that the idea of something being "so Roman" is annoying. "There are directors who will come in and see it like, 'This can be like an iconic character if he's treated this way,'" he said. "It's like no, he's actually just a person." 
There's no denying that "Succession" has changed his life and career, regardless of how hard the character of Roman might be to shake in the future. If nothing else, it has completely altered Culkin's approach to acting for the better. 
Kieran Culkin finally understands his chosen career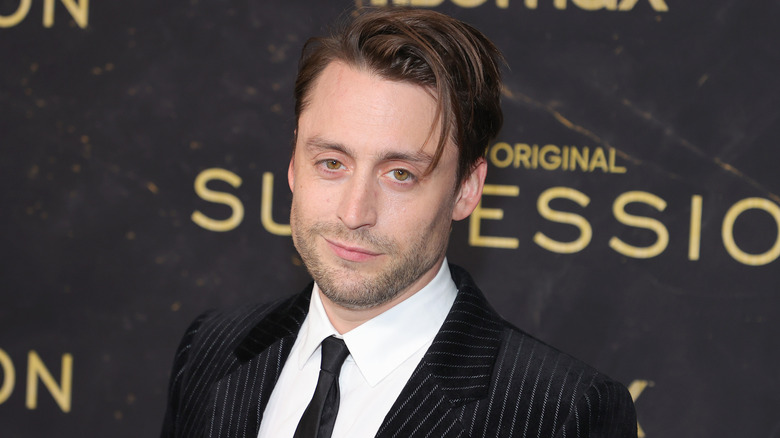 Theo Wargo/Getty Images
Although Kieran Culkin has been acting since he was a kid, alongside brothers Rory and Macaulay, he's never been one to chase fame. In an expansive interview with The Hollywood Reporter, Culkin admitted that his "Home Alone" star older sibling was frequently harassed on the street by complete strangers, many of whom were openly rude. 
Likewise, he recalled a certain incident when Culkin was on set as a kid. "This woman ran up to me and said, 'Are you Macluckly Macluckly?' And I went, 'No.' She goes, 'Can I get a picture?' I said, 'I'm not him.' And in my mind, I'm thinking, 'Nobody's that.'" Understandably, then, the actor has never been particularly comfortable being in the spotlight. However, with the worldwide success of "Succession," for which he's been nominated for both a Golden Globe and an Emmy, Culkin has found it increasingly difficult to stay under the radar.
He's still not someone who will show up at any old thing, but, at the same time, the show has given Culkin a new appreciation for his chosen career. "I think it was at the end of the first season," he said. "I remember coming home and thinking, 'This is what I want to do with my life. I think I want to be an actor.'" As Culkin deadpanned, this revelation came kind of late in life, considering, "I was, like, 36. I'd already been doing it for 30 years." 
Still, he got there in the end, and that's what matters.