The Surprising Reason Meghan McCain Is Talking About Mr. Rogers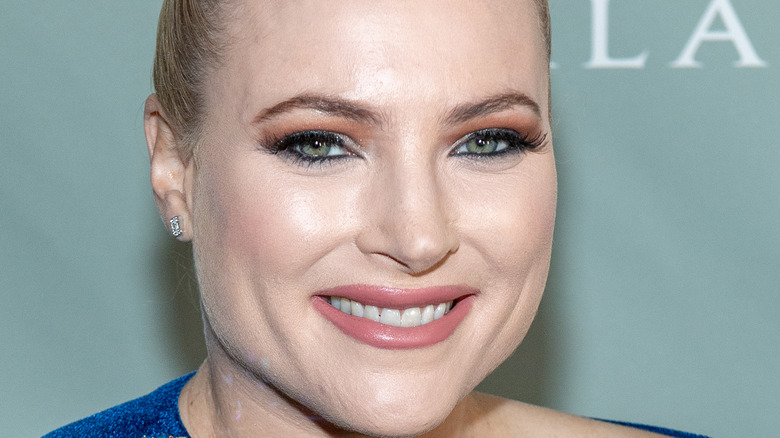 Roy Rochlin/Getty Images
After four seasons with the landmark talk show "The View", co-host Meghan McCain announced back in July that she would be stepping away from the show (via USA Today). The only conservative on the show, McCain was known for clashing with her fellow "View" castmates Whoopi Goldberg and Joy Behar, with their altercations often going viral on Twitter.
"It's not a fun job for me every day ... being the sacrificial Republican," McCain said on-air, not long before announcing her decision.
After her departure, McCain continued to open up about her experiences on the show, saying, "I really loved debating politics ... I actually really love fighting, as long as there are rules. I don't like when it's personal, and it started getting really, really personal" (via People).
Although McCain has left "The View", she's still been finding ways to ensure her opinions are heard: McCain recently released her memoir "Bad Republican" as an audiobook with Audible (via AZ Central).
"I just think that people really love to hate me and really love to love me and I've really come to terms with it," McCain says in her audiobook. One thing's for sure: McCain isn't afraid of letting her opinions be known.
What McCain has to say about the Virginia gubernatorial race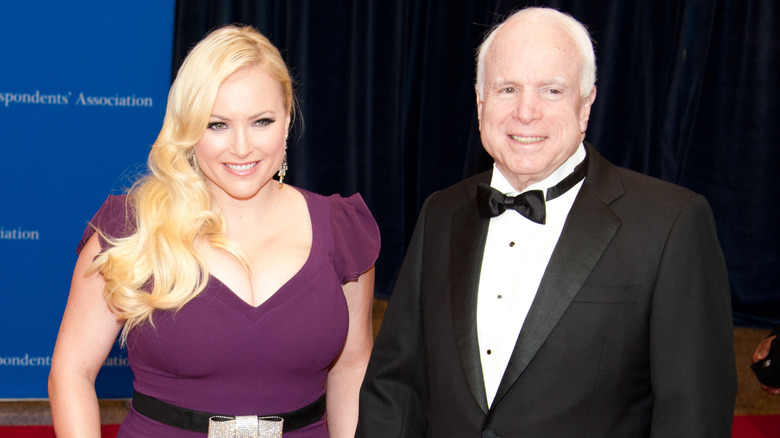 Rena Schild/Shutterstock
Not long after her exit from "The View", McCain announced that she would be starting soon as a columnist for the Daily Mail (via Deadline). "Everything in my life these days is about going back to basics," McCain tweeted of the news. "I started as a columnist & am thrilled at the chance to return to it @DailyMail."
In one of her latest columns for the Daily Mail, McCain dissected Republican Glenn Youngkin's victory in the Virginia gubernatorial race over incumbent Terry McAuliffe. McCain likens Youngkin to "a Republican Mr. Rogers", the beloved children's television host of the long-running "Mr. Roger's Neighborhood".
"He is a congenial, calm-spoken, everyman. A former vestry server at the Holy Trinity Church in McLean, VA who has been married to the same woman since 1995 and has four children. In fact the best thing I can say about him is that he reminds me of the beloved children's television host Mr. Rogers," McCain wrote in her column.
McCain explains that she believes the contrast between Youngkin and "proudly bloviating, self-aggrandizing, crass, immoral adulterer" former President Donald Trump is why Viriginians voted for Youngkin over McAuliffe.
Whether you love McCain, hate McCain, or love to hate McCain, it seems as though she has no intention of going anywhere or keeping quiet about her opinions.