What We Know About The Reported Death On The Set Of Indiana Jones 5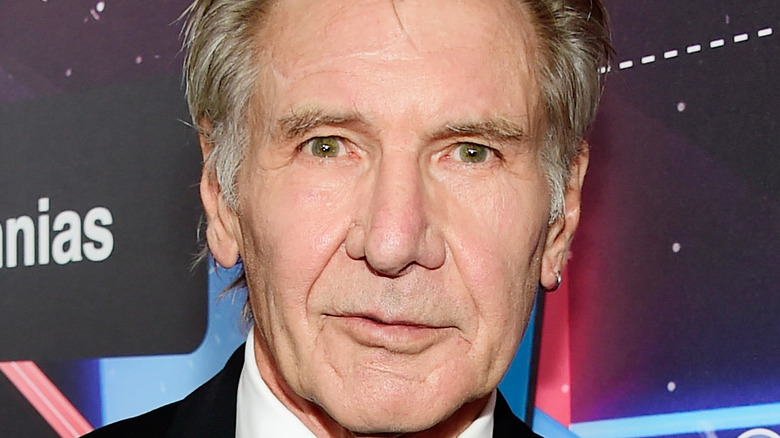 Frazer Harrison/bafta La/Getty Images
Even before issues plagued its set, "Indiana Jones 5" was stuck in development limbo for years. As early as 2008, rumors began swirling around the possible development of a fifth movie in the popular "Indiana Jones" series (via Screen Rant). In 2016, Disney announced that it would be making a fifth installment in the series, with Harrison Ford returning as the titular character and Steven Spielberg as the director, due to be released in 2019. After the film was passed around by numerous writers and its release date was pushed back to 2021, Spielberg added insult to injury in 2020 by stepping down as the film's director, though he's still a producer, per Screen Rant. James Mangold is now the director of "Indiana Jones 5."
In its early days of shooting, the production of the film was postponed and set to premiere on July 29, 2022, due to the ongoing travel restrictions put in place during the COVID-19 pandemic. Then, just last month, Disney announced that further complications had caused the release of the film to be pushed back to the summer of 2023, according to the New York Post. This setback occurred when 79-year-old Ford was injured on the set of the film in June. "In the course of rehearsing for a fight scene, Harrison Ford sustained an injury involving his shoulder," a Disney spokesperson said, according to Metro News.
The most recent event that occurred on the set could set back the production of "Indiana Jones 5" yet again.
An Indiana Jones 5 camera operator was found dead on the set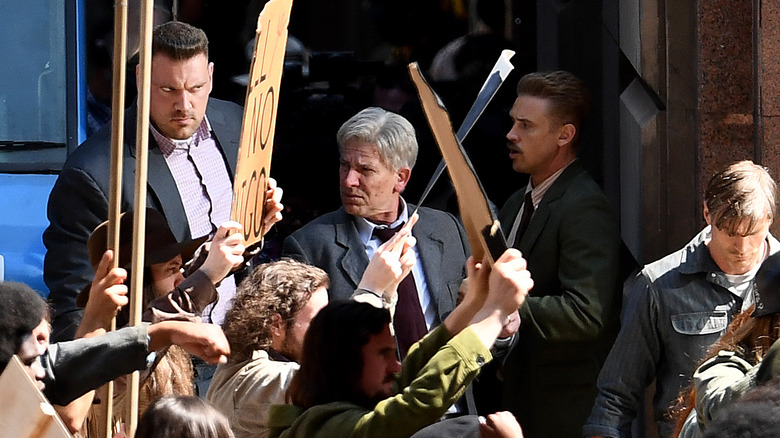 Jeff J Mitchell/Getty Images
As the film's production company confirmed in a statement on November 4, "Indiana Jones 5" crew member Nic Cupac was found dead in his hotel room in Fes, Morocco (via Fox News). Despite the fact that his cause of death has not been disclosed, The Sun reports that the 54-year-old died of natural causes. 
While working on the latest "Indiana Jones" installment, Cupac was responsible for assembling the sets in Morocco. Previously, Cupac worked on films in the "Jurassic Park," "Harry Potter," and "Star Wars" franchises, according to the New York Post. Fox News confirmed that his death wasn't caused by anything that occurred on the set of the film.
"Our hearts go out to the family and friends of Nic Cupac, an incredibly talented colleague and member of the film community who will be greatly missed," a statement by the film's production company, Lucasfilm, read, per Fox News. Friends and former coworkers also paid tribute to Cupac. "One of the very best — taught me so much when I was starting out," one friend said, according to Daily Mail. Another simply said, "I'm heartbroken. Nic was such a lovely man."