Why Chris Pratt's Tribute To Wife Katherine Schwarzenegger Has Twitter Seeing Red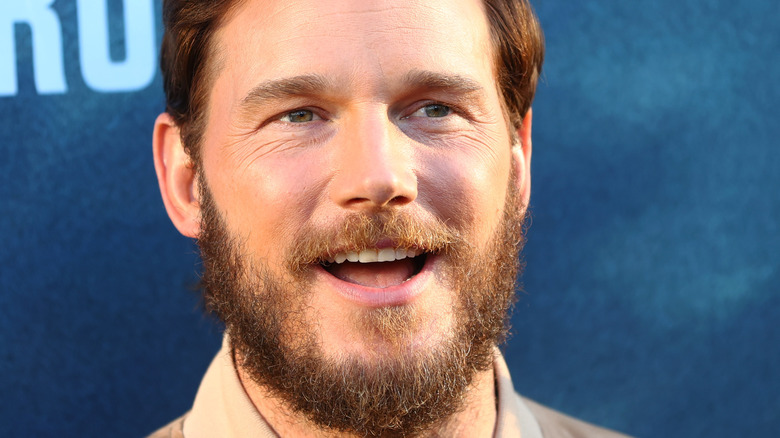 Matt Winkelmeyer/Getty Images
Love letters look a lot different today than they did a century or so ago. Today, it's common to see doting spouses sharing sentimental tributes about their mates on social media for all their friends and followers to see. But they also risk getting criticized for it, and Chris Pratt is getting an earful for the loving message he recently posted about his wife Katherine Schwarzenegger.
The couple wed in 2019, two years after Pratt split from Anna Faris (via Us Weekly). Pratt and Schwarzenegger welcomed daughter Lyla in 2020. Pratt decided to share their bliss on November 3 with a glowing tribute to his wife on his Instagram account. In the photo, Schwarzenegger is turned toward him and smiling while he grins for the camera. "Guys. For real. Look how she's looking at me! I mean. Find you somebody that looks at you like that!!" he wrote. Noting that they met in church, Pratt went on to say that "she helps me with everything" and that "[s]he's given me an amazing life [and] a beautiful healthy daughter."
It was that last part that sent Twitter users into a frenzy. Many saw it as a subtle slap in the face to Faris, with whom Pratt shares nine-year-old son Jack. The two have been open about the fact that Jack was born three months premature, and weighed just a little over three pounds. Happily, he is thriving and has only residual visual and leg muscle issues, and Faris has since become an advocate for prematurity awareness, via People.
Twitter users also called Chris Pratt's post sexist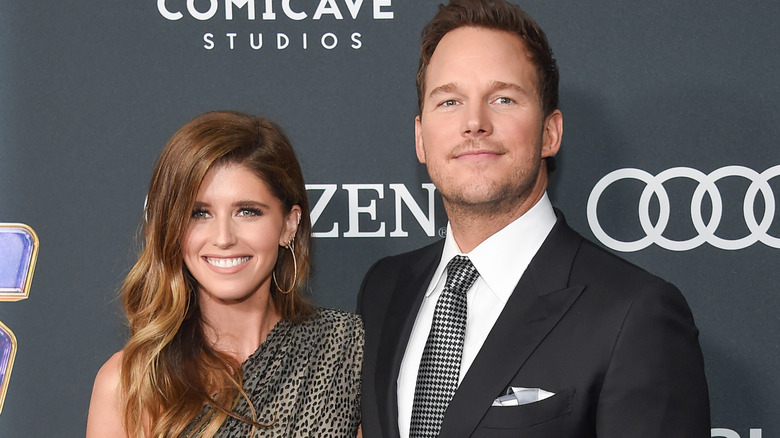 DFree/Shutterstock
Twitter comments on Chris Pratt's post included this one: "the healthy daughter line is pretty bad when you remember that he left Anna Faris and their son that was born [with] a disability." Another observed, "The real political divide in [America] can be summed up [be] whether [you] think this post from Chris Pratt comes off as a) sweet [and] normal or b) Cringe and insane."
Other people took issue with another portion of the actor's intended-to-be-loving words. He wrote, "Her heart is pure and it belongs to me. My greatest treasure right next to my Ken Griffey Jr. Upper Deck Rookie card." The value-comparison of Katherine Schwarzenegger to a collectible made a lot of jaws drop, not to mention a lot of angry comments about sexism and toxic masculinity, reports the Daily Mail. 
The capper was Pratt's final statement: "It's her birthday in about 6 weeks. So if I don't get her anything, I'll tell her to look back on this post. Love you honey." That really had fans in SMH mode, wondering why Pratt would find it romantic to brag about not remembering his wife's special day. The Daily Mail quoted one particularly biting retort: "Next time you compliment your wife, reconsider the pathetic negging and the casual disrespect. And by all means, make sure you get her something in about six weeks. That's more than enough time."