Katherine Schwarzenegger Reveals What Chris Pratt Is Really Like As A Dad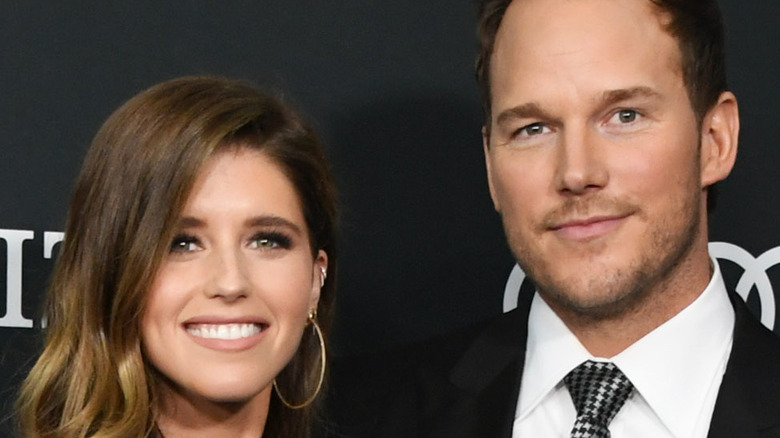 Jon Kopaloff/Getty Images
While Chris Pratt is known for his work in blockbuster films such as "Jurassic World" and "Guardians of the Galaxy,"  his favorite role seems to be that of doting dad. The 41-year-old has two children: son Jack with ex-wife Anna Faris, and daughter Lyla with Katherine Schwarzenegger, who he married in 2019.
Pratt's introduction to fatherhood wasn't easy, with Jack born two months premature and in the NICU for one month. "We were scared for a long time. We prayed a lot," Pratt told People. "It restored my faith in God, not that it needed to be restored, but it really redefined it. The baby was so beautiful to us, and I look back at the photos of him and it must have been jarring for other people to come in and see him, but to us he was so beautiful and perfect."
Luckily, Jack is now a strong and healthy 8-year-old boy who has a little sister to dote on. After his marriage to Faris ended, the actor found love again with Schwarzenegger, who is the daughter of Maria Shriver and Arnold Schwarzenegger. The couple welcomed Lyla in August 2020, and according to his wife, Chris Pratt has transitioned easily into being a "girl dad."
"To see my husband step into the role of being a girl dad is so beautiful," she told Entertainment Tonight. "It's ... been really nice."
Katherine Schwarzenegger says Chris Pratt is very supportive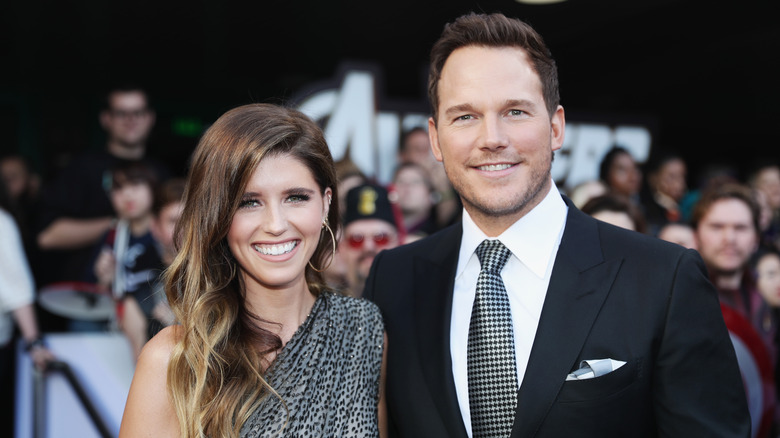 Rich Polk/Getty Images
For Chris Pratt, a big part of being a good parent is making sure his wife is feeling the love. As Katherine Schwarzenegger recently revealed, she has leaned on her husband for support when she is feeling the pressure to get her body to "bounce back" after giving birth, and as she also works to breastfeed their daughter.
"My husband has always been super supportive," Schwarzenegger said during her Instagram Live. "He'll look at our daughter and be like, 'Can you believe your body is able to feed our baby?' Sometimes, I think — especially as women with this pressure to bounce back after baby — you have to keep in mind that when you're breastfeeding, you need to, as my husband says, 'eat to win,' and to feed yourself so you can also properly nourish your baby. Because for a lot of people, what you eat and how you treat your body also hugely impacts your milk supply."