The Actual Lip Color Michelle Trachtenberg Wore As Dawn In Buffy The Vampire Slayer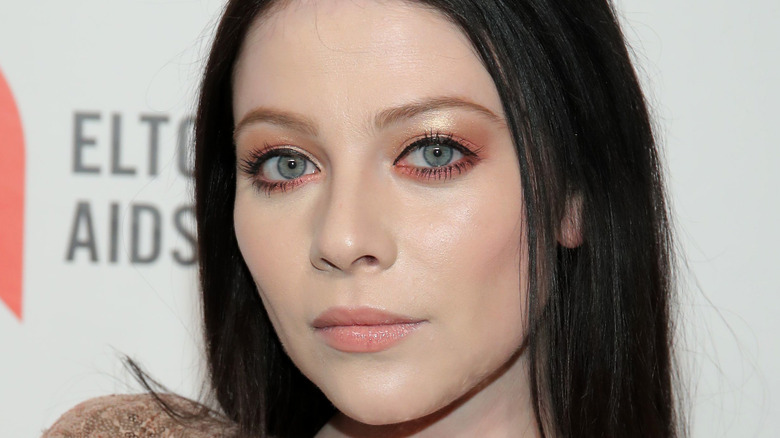 Jemal Countess/Getty Images
We may receive a commission on purchases made from links.
Although Buffy Summers' greatest love affair was with tortured vampire Angel, her actual soulmate might just have been little sister, Dawn. The frequently contentious relationship between the two, very different, teenage girls powered many of the most emotionally resonant scenes in "Buffy the Vampire Slayer," not least because of the committed performances from stars Sarah Michelle Gellar and Michelle Trachtenberg, who played Buffy and Dawn respectively, per IMDb. As Screen Rant noted, although Dawn was popular with fans, "Buffy" was criticized for repeatedly failing to give her any meaty storylines. 
This led to an intense backlash to the character which, thankfully, has calmed down since the show went off the air in 2003. As Trachtenberg admitted to Entertainment Weekly, "It used to be a 60-40 'I hate Dawn.' Then, it became 50-50. Now, I think it's 60-40 being supportive of Dawn. Maybe even 70-30." She gets it, though, since series creator Joss Whedon wrote the character that way. The actress was very young when she took on the role of Dawn, so the character understandably didn't get to wear many of the wild beauty looks her older sister frequently rocked. This is the exact lip color used for Dawn on "Buffy." 
Dawn's makeup look on Buffy was very age appropriate
Dawn was Buffy's younger sister, so the show's makeup artists obviously couldn't do anything too crazy with her. In fact, according to makeup artist and TikTok user Brittany Cale, all that actress Michelle Trachtenberg wore on-screen while playing the precocious youngster was a slick of shiny lip gloss. Specifically, they used the iconic Lancôme Juicy Tubes gloss, in the super girly shade of "Cerise." However, they don't make that one anymore, so Cale suggested their Juicy Tubes gloss in "Hello Cherry," which she described as a "sheer cherry red," as a good replacement. Pick up a tube from Ulta Beauty for $20 to get that ultra feminine Dawn look. 
"Buffy" had a massive impact on the careers of the entire cast, from lead Sarah Michelle Gellar to co-stars including Alyson Hannigan and Seth Green, but it understandably meant even more to Trachtenberg since she grew up on the show. As the actress gushed in an interview with Entertainment Tonight,  "I've known Sarah for, oh my god, 30 years. Something to that effect, just shy. And I rubbed her belly at her baby shower when Miss Charlotte was in there. And now she could practically be in college right now." When it comes to tracking time with Green, however, the actress quipped they "measure it in how many cats we're going to adopt."