Why This Buffy Star Isn't Ready To Talk About Joss Whedon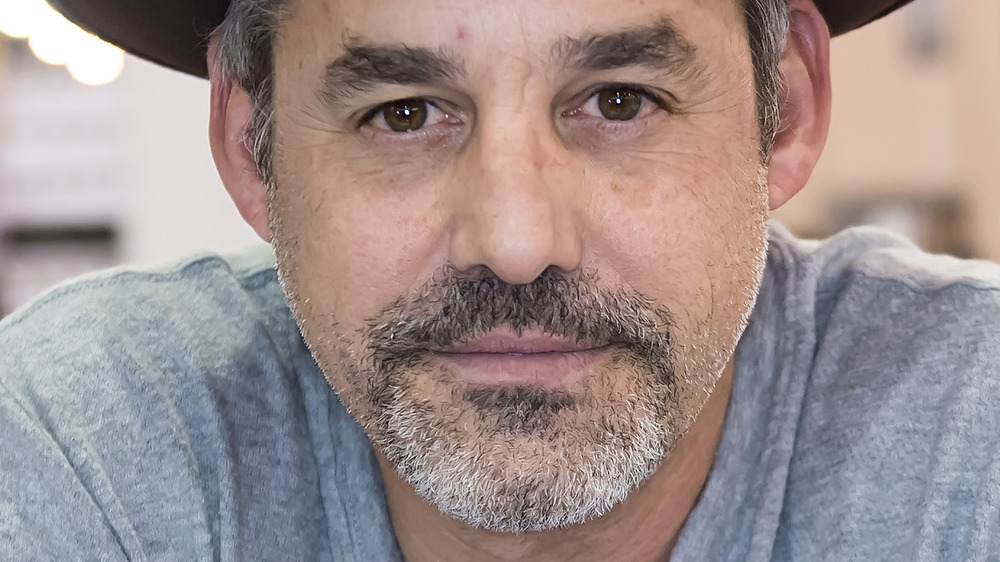 Gilbert Carrasquillo/Getty Images
Devoted fans of the hit '90s show Buffy the Vampire Slayer were devastated to learn that life behind the scenes was allegedly more ghastly than any vampire sighting in Sunnydale. After nearly 20 years of silence, Charisma Carpenter recently came forward on Twitter to declare that Buffy and Angel creator Joss Whedon had "abused his power on numerous occasions." Responding to Ray Fisher's claims of mistreatment on the set of Justice League, Carpenter alleges, among other things, that Whedon taunted and criticized her when she was pregnant during season 4 of Angel, then fired her the season after she had her baby. The trauma, she says, triggered both physical and emotional damage that lasts to this day.
Almost all of Carpenter's former co-stars came forward right away to offer support. Sarah Michelle Gellar said that she was "proud to have my name associated with Buffy Summers," but that she was distancing herself from any connection with Whedon. Michelle Trachtenberg, who played Buffy's younger sister, wrote an Instagram post stating that Whedon had behaved so inappropriately with her that he was forbidden to be alone with her. Other cast members who spoke out included David Boreanaz (Angel), James Marsters (Spike), Eliza Dushku (Faith), and Amber Benson (Tara). Anthony Stewart Head, who played the Watcher Giles, reported that he was "gutted" to hear that abuse occurred in such a close-knit cast environment (via Showbiz Cheat Sheet).
One Buffy member, though, is raising eyebrows for his response — or rather, his lack thereof.
Nicholas Brendon is currently dealing with health issues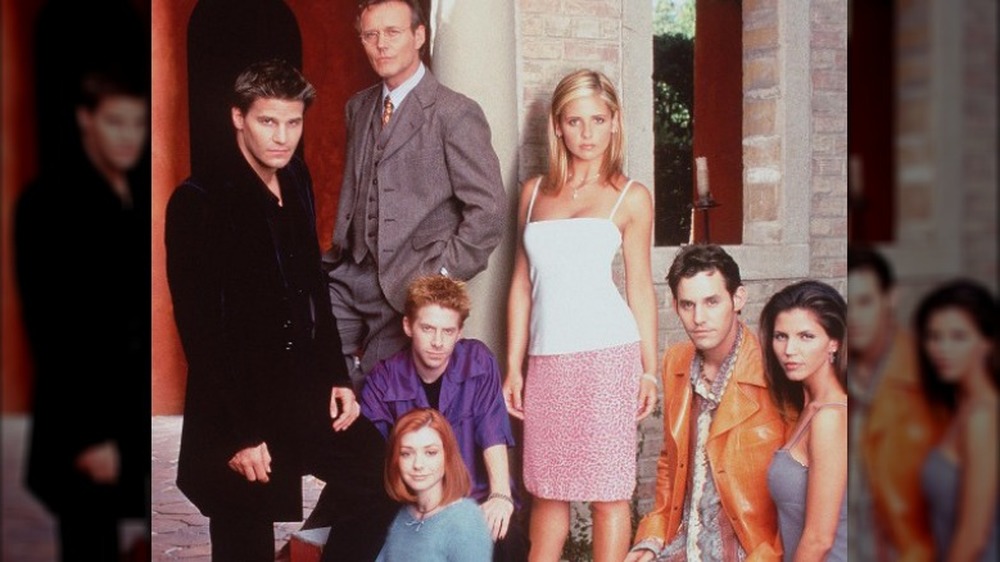 Getty Images/Getty Images
A prominent member of the "Scooby Gang" of vampire hunters was Xander Harris, played by Nicholas Brendon. It was natural to assume that he would have a statement to make after seeing so many fellow castmates coming out in support of Charisma Carpenter, and it surprised fans to see that he didn't make one right away. Turns out, there was a very good reason: Brendon posted a video on Facebook from a hospital bed. Injured from a fall on the ice a few days prior, he was preparing to undergo surgery for spinal nerve damage.
Though Brendon said that the social media news regarding Joss Whedon had made him "sick," he didn't want to rush to come up with a "half-assed" response when he had more urgent health matters on his mind. "If you don't mind, I'm going to get some spinal surgery tomorrow and heal, and then come up with a statement that represents me." Brendon added that celebrities don't have an obligation to their fans to give public statements: "We're people, too," he said. "We have feelings and emotions, and sometimes they're going to have emergency spinal cord surgery in the morning."
On Tuesday, a woman identifying as Sarah posted an update on his Instagram account: "Nicky is out of his emergency spinal surgery and the doctor said he's doing well," she wrote. "I'm sure he will need plenty of rest tonight but will insist on saying hello once he's feeling up to it. Thank you for all the prayers."