What Grocery Stores Are Open On Thanksgiving 2021?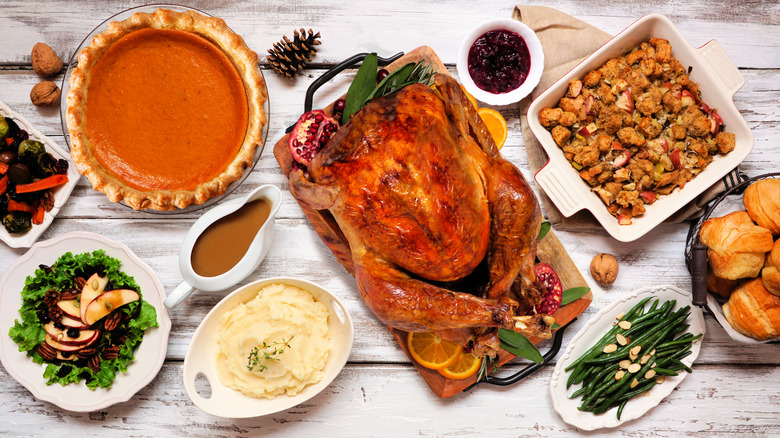 JeniFoto/Shutterstock
No matter how early you start planning and prepping food in advance of Thanksgiving, it always seems as if there are one or two things you're missing come the big turkey day. Whether you have an extra guest or two show up and need a few more ingredients to ensure there's enough to go around, or you simply forgot the last couple of things needed to top a few dishes, it seems like there's always a last-minute grocery store run before the Thanksgiving meal.
Having to make an impromptu errand is stressful enough when you have a Thanksgiving timeline to manage, dishes to keep hot, and people to feed. But it's all made worse when you have to try visiting a series of different grocery stores, all just to find one that's open. Fortunately, Tasting Table has you covered. We've already determined which grocery stores will be open on Thanksgiving Day 2021. Just keep in mind that the hours will likely be limited or shorter for the holiday. And, for a true pro tip, remember that it never hurts to call ahead with your local store before heading out, just to be certain it's open first.
These grocery stores will be open on Thanksgiving Day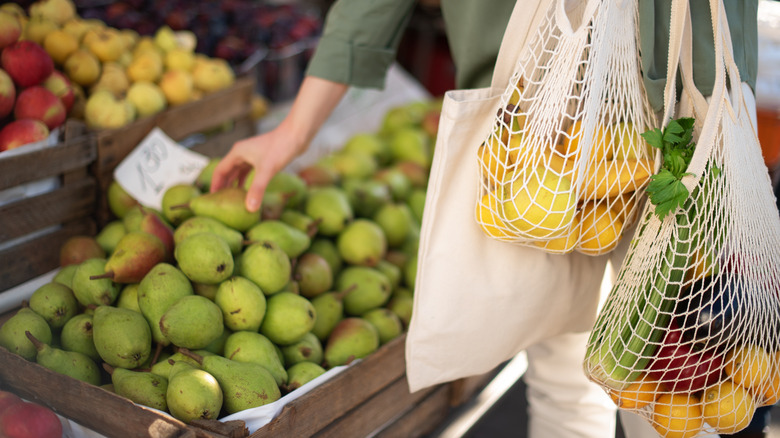 j.chizhe/Shutterstock
The truth is that many grocery store chains will operate with a reduced hours schedule this year — after all, employees want to celebrate the holiday, too. Those hours depend on the exact chain in question and may even vary from store to store, so you'll want to double-check by calling ahead or looking online before trekking out to one of these grocery stores.
Open grocery stores on Thanksgiving Day include (but aren't necessarily limited to) Albertsons, Food Lion, Kroger, Ralphs, Rite-Aid, Safeway, Hannaford, H-E-B, Sprouts Farmers Market, Hy-Vee, Wawa, Winn-Dixie, Wegmans, and Whole Foods. It's worth noting that Kroger's pharmacies will not be open on Thanksgiving Day, however, even though the grocery store itself will be. Your local Piggly Wiggly may also be open, but these stores are independently owned and can have widely varying hours, so it's doubly important that you check with your local Piggly Wiggly store first.
If you only need a staple ingredient or two, it might be worth stopping in at a CVS or Rite Aid convenience store instead of your local grocery. These drug stores are stocked with some essential food items (though probably not things like whole turkeys), but they will be open for limited hours on the holiday, too.
Many grocery stores will be open with reduced hours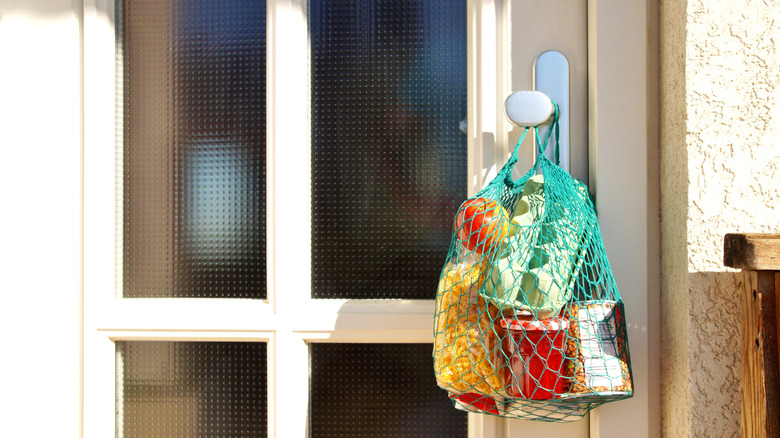 Mabeline72/Shutterstock
Chances are pretty good that, if your local store is open, it will be operating with reduced hours, so be sure to check that ingredient list twice at the beginning of your cooking process. The Fresh Market will be open from 8 a.m. to 3 p.m. H-E-B will operate in-store from 6 a.m. to 2 p.m., but the pharmacy will be closed and curbside and delivery will be closed. Sprouts Farmers Market will be open between 7 a.m. and 4 p.m., and Stop & Shop will be open from 6 a.m. until 3 p.m.. However, Stop & Shop locations in Massachusetts and Rhode Island will be closed. Harris Teeter will operate between 6 a.m. and 2 p.m. Winn-Dixie will be open from 7 a.m. to 4 p.m. And finally, Wegmans will close early at 4 p.m.
Another great option to consider for many places is Instacart, which will deliver between 8 a.m. and 2 p.m. local time all across the country on Thanksgiving. So, know your options and be ready on the big day.