Is This Really How Americans Will Be Celebrating Thanksgiving This Year?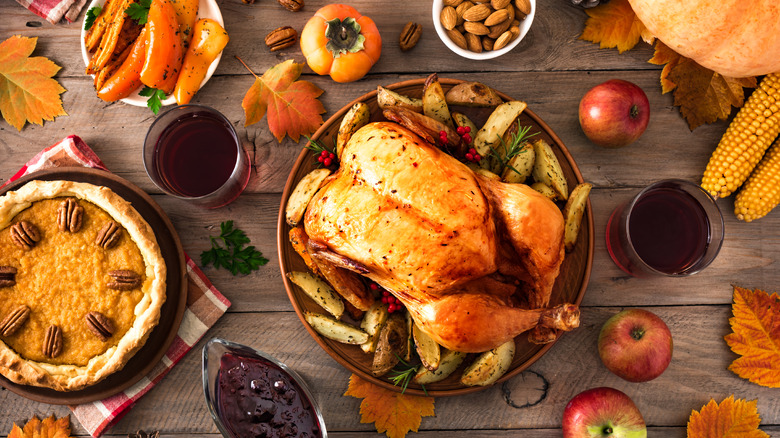 Oksana Mizina/Shutterstock
The COVID-19 pandemic wreaked havoc on the Thanksgiving plans of millions of Americans in 2020. However, according to some recent surveys, the holiday will be celebrated very differently in 2021. 
Per The Guardian, last year's Thanksgiving Day celebrations took place as the U.S. reached a grim milestone of almost 200,000 daily cases of coronavirus. At the time, the nation's leading infectious disease expert, Dr. Anthony Fauci, warned that the country was in "a very, very difficult situation at all levels" and echoed advice from the Centers for Disease Control and Prevention (CDC) that encouraged Americans to refrain from traveling and celebrating Thanksgiving with their friends and family.
"You are at a crowded airport, you are lining up, not everybody is wearing masks. That puts yourself at risk ... that's what's going to get us into even more trouble," Dr. Fauci said in November 2020, adding that "seemingly innocent get-togethers" could see COVID-19 spread significantly.
In addition, many of the biggest Thanksgiving events, including the annual Macy's Thanksgiving Day Parade, were either canceled or drastically altered to adhere to social distancing rules. As NBC reported, the 2020 Macy's Thanksgiving Day Parade in New York City took place as a television-only event with no audience and used specially designed vehicles to avoid human-to-human contact.
However, following the vaccine rollout and the lifting of many restrictions, Thanksgiving 2021 is set to be a lot different.
Most Americans are ready to celebrate Thanksgiving in 2021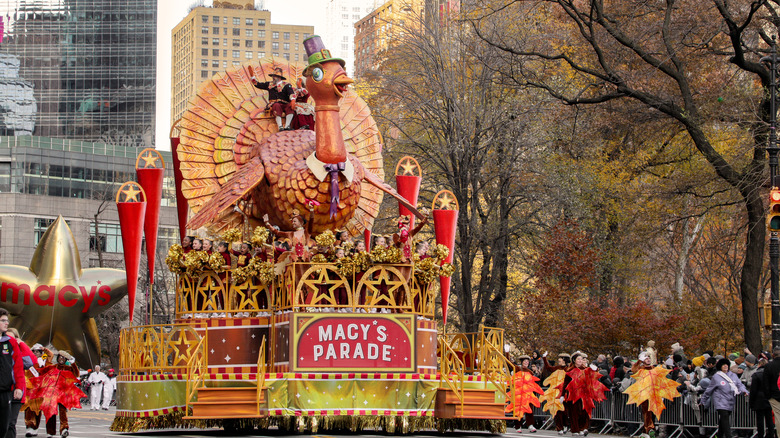 TD Dolci/Shutterstock
As The Wall Street Journal reported, it appears that many Americans are ready to take off their masks and travel to celebrate Thanksgiving 2021 with their friends and family. A poll conducted by the research nonprofit KFF revealed that almost half of the participants planned to attend a holiday gathering with more than 10 people, but 22% said they didn't plan on mixing with others during Thanksgiving 2021 due to COVID-19 concerns. Finally, 27% stated that they don't usually attend holiday gatherings anyway.
According to AAA, the number of Americans with travel plans over the holidays is also surging in 2021, and roughly 53 million people are predicted to travel for Thanksgiving via car, plane, or other forms of transportation. This number of expected travelers is up 13% compared to 2020 and is almost even with the number of people who traveled for Thanksgiving before the pandemic in 2019 (via The Wall Street Journal). 
Per the "Today" show, the traditional Macy's Thanksgiving Day Parade will also be going ahead in 2021 following a reduced ceremony last year. As well as the legendary balloon and float parade, attendees and viewers at home can expect dazzling performances from the likes of Carrie Underwood, Kelly Rowland, Kristen Chenoweth, and more.