Could Meghan Markle Attend This High-Profile Political Event?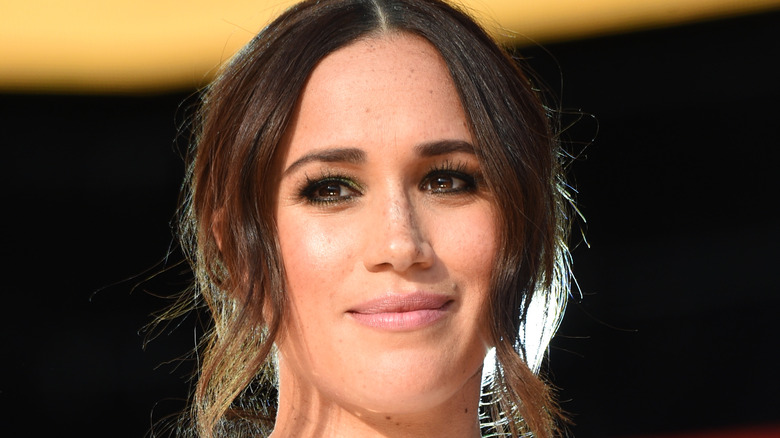 Kevin Mazur/Getty Images
If we've learned anything from watching "The Crown," it's that royal life certainly isn't easy for any of those who find themselves welcomed into the British Royal Family, aka "the Firm" (via The New York Times). Recently, the show portrayed the earlier days of Princess Diana's marriage, and with "Spencer," a biopic about the princess starring Kristen Stewart — there's been a lot of discussion about the way Princess Diana was treated by both the royal family and the media (via The Atlantic).
Not unlike Princess Diana, Prince Harry's wife Meghan Markle has been the subject of relentless media scrutiny, to the point that she and Prince Harry exited the royal family, opting to move to the U.S. (via People). Initially, the pair were staying in Los Angeles — where Meghan is from originally — in filmmaker Tyler Perry's mansion, where they were able to get some much-needed privacy.
"This is what Meghan and Harry have always wanted — to create their own life," a source told People. "It's got to feel like an immense relief to get out of the U.K. and go down their own path."
Markle and Prince Harry would later purchase a house in Montecito, near Santa Barbara, California.
"They were craving a smaller community and a slower pace — Montecito is very mellow, a charming little town and the Santa Barbara [area] offers an ideal lifestyle that they're looking forward to," a source told People.
Continuing their activism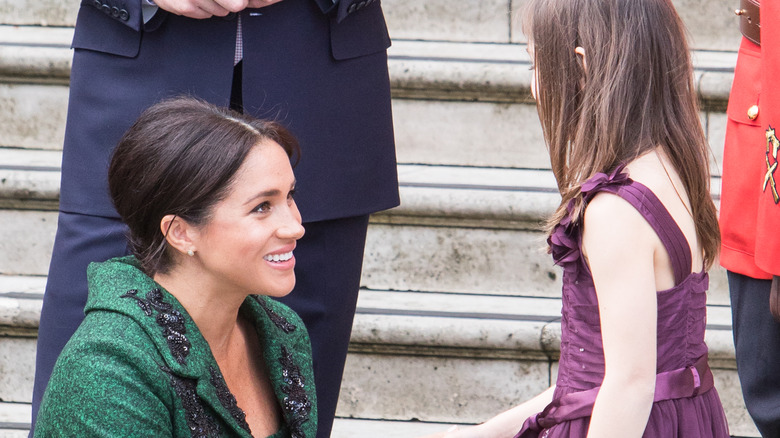 Mr Pics/Shutterstock
Although Markle and Prince Harry have officially stepped away from their royal duties, the two haven't left the public eye entirely, and are still fighting for the causes they believe in. In January 2020, the pair launched their own nonprofit, Archewell, named for their son Archie, and through it have made generous donations to World Central Kitchen, The Loveland Foundation, and others, in addition to volunteering their time and effort hands-on (via Us Weekly).
It seems like Markle might be taking her activism one step further: She was recently invited by Senator Kirsten Gillibrand (D-NY) to attend a bipartisan dinner with the female members of the Senate and Vice President Kamala Harris, a former tradition that's been reinvigorated by Harris (via Daily Mail, The 19th). Markle had recently written a letter to House Majority Leader Nancy Pelosi (D-SF) and Senator Majority Leader Chuck Schumer (D-NY) voicing her support for paid family leave.
"No family should have to choose between earning a living and having the freedom to take care of their child," Markle's letter read.
After that, Markle spoke on the phone with Senator Gillibrand and later with Republican Senators Susan Collins (R-ME) and Shelley Moore Capito (R-WV) about the issue.
"I could hear how sincere she was about advocacy," Gillibrand shared with The 19th.
Turns out Markle leaving the royal family was a good thing for her and Prince Harry, and potentially a great thing for the United States.