The Real Reason Meghan Markle's Political Lobbying Has Politicians Seeing Red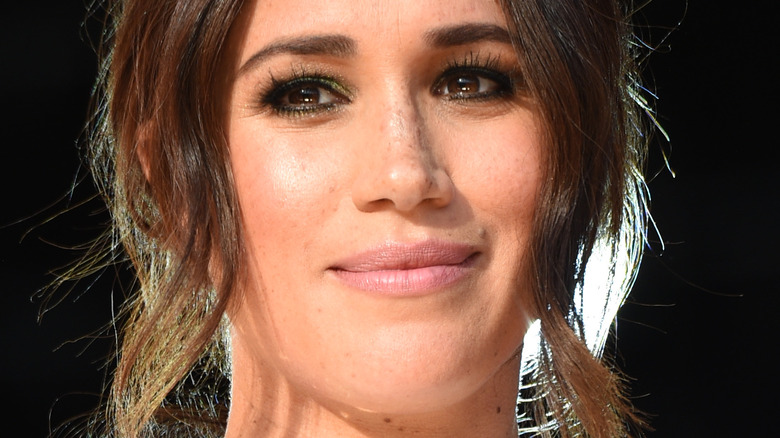 Kevin Mazur/Getty Images
In October, Meghan Markle made headlines for the open letter she wrote lobbying for paid family and medical leave. The Duchess of Sussex explained that people shouldn't be forced to choose between caring for their family members or their own health and going to work (via CNN). "Paid leave should be a national right, rather than a patchwork option limited to those whose employers have policies in place, or those who live in one of the few states where a leave program exists," Markle said in her letter. "If we're going to create a new era of family first policies, let's make sure that includes a strong paid leave program for every American that's guaranteed, accessible, and encouraged without stigma or penalty," she added.
"No family should have to choose between earning a living and having the freedom to take care of their child (or a loved one, or themselves, as we would see with a comprehensive paid leave plan)," she added. "In taking care of your child, you take care of your community, and you take care of your country — because when paid leave is a right, we're creating a foundation that helps address mental health outcomes, health care costs, and economic strength at the starting line."
However, Meghan's attempt didn't go as planned, as President Biden dropped the paid family leave proposal from his "Build Back Better" framework (via the Mirror). Now, some politicians are sharing their disapproval about Meghan's dip into the political world.
Rep. Jason Smith criticizes Meghan Markle's use of her royal title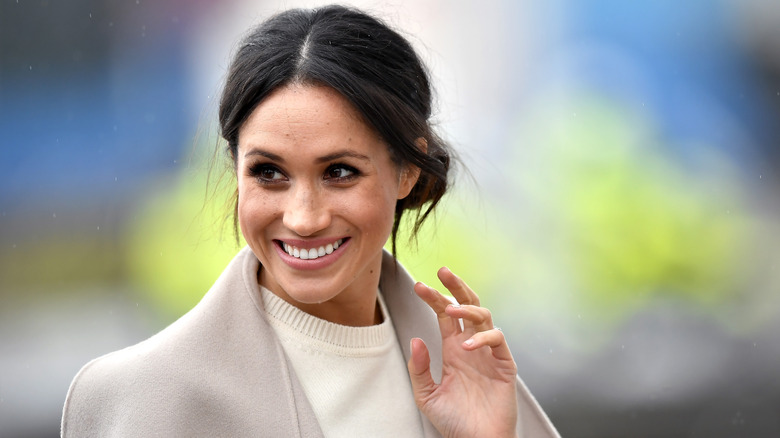 Charles Mcquillan/Getty Images
One politician speaking out against Meghan Markle's pleas for paid family leave is Republican Congressman Jason Smith. The representative from Missouri told TMZ that he doesn't have a problem with Markle dipping her toe into the world of politics. However, he takes issue with her using her British royal title while lobbying for change within the government. "I think it's great for a U.S. citizen or for a former movie star of 'Suits' to be lobbying U.S. senators. But when you lobby a U.S. senator, as Meghan Markle has done, as: 'I'm Meghan Markle, the Duchess of Sussex,' she's lobbying Congress and interfering from a position of using her royal title," Smith told TMZ.
"Which, clearly, if you look at the royal family, they have a long-standing policy ... of being neutral in U.S. politics," Smith added, saying that Meghan should drop the "duchess" title when she addresses the government. "If she wants to be a royal, she needs to be a royal — she can't just have it both ways," Smith added.
Meanwhile, Smith isn't the only political figure who believes Meghan's royal title should stay out of politics.
Other politicians agree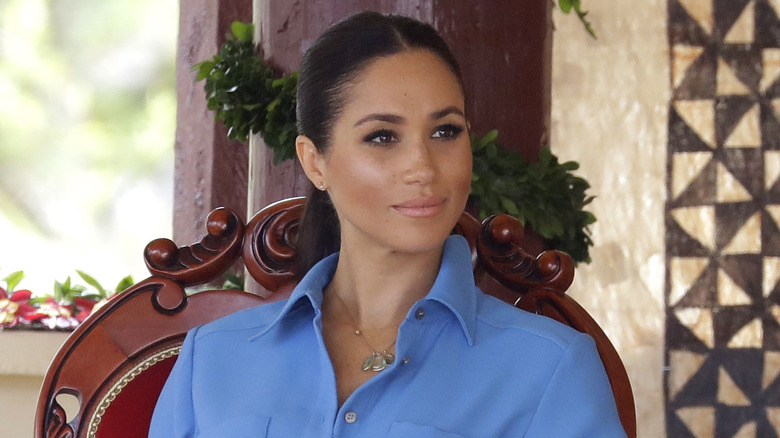 Pool/Getty Images
Page Six reports that Republican Senator Susan Collins of Maine has also publicly spoken about Meghan Markle using her royal title during her political interactions. Collins told Politico that she was surprised to Prince Harry's wife on her private line, but even more surprised that Meghan used her title as the Duchess of Sussex to break the ice in the conversation. "Much to my surprise, she called me on my private line and she introduced herself as the Duchess of Sussex, which is kind of ironic," Collins told the outlet. "I was happy to talk with her. But I'm more interested in what the people of Maine are telling me about it," she added.
Republican Sen. Shelley Moore Capito of West Virginia also shared her experience about getting a phone call from Meghan. Capito says that the call came from a blocked number and that she assumed it was her colleague, Democratic Sen. Joe Manchin of West Virginia. "She goes, 'Senator Capito? ... This is Meghan, the Duchess of Sussex.' I couldn't figure out how she got my number," the senator admitted to Politico.
It seems that some members of the government aren't happy with Meghan using her British title while getting involved in the United State's political world, and they're not afraid to let her know about it. Perhaps, going forward, Meghan will drop the title while lobbying for causes she's passionate about.