What Happened To Haley And Emily Ferguson After The Bachelor?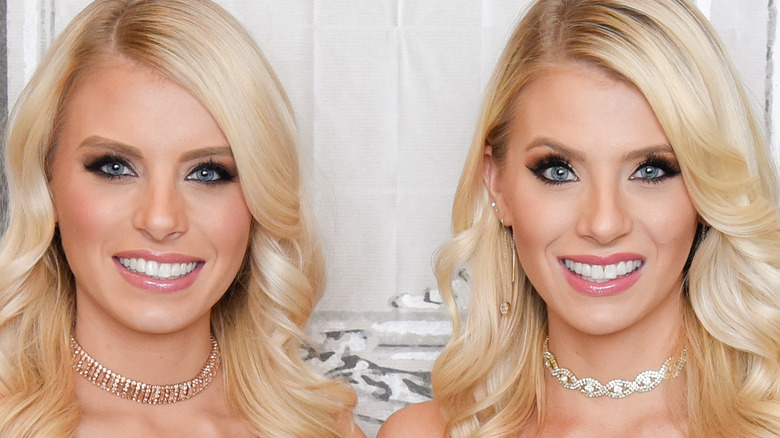 Matthew Eisman/Getty Images
Haley and Emily Ferguson are two of the most memorable contestants to ever appear on "The Bachelor." The lookalike twin sisters were first introduced to fans when they showed up to compete for Ben Higgins' heart during Season 20 of the reality TV dating series (via E! Online). The two created a lot of buzz and gave fans something to talk about during the season. However, neither was unable to win over Higgins. 
Following their appearance on "The Bachelor," both Haley and Emily tried their hand at love again when they both joined "Bachelor in Paradise." However, their second chance at romance didn't go well that time either and the sisters left the beach without a significant other. Following their stints on "The Bachelor" franchise, the pair were later given their own Freeform reality series titled, "The Twins: Happily Ever After?" (via IMDb).
After landing their own show, the twins revealed that its unlikely fans would ever see them on "The Bachelor" again, per Hollywood Life. "I just really feel like going back on 'The Bachelor' wouldn't be for us or even 'Bachelor in Paradise.' Where we're at right now, we're just really happy with what we're doing and everything in our lives. I really don't think that's something we've been thinking about at all," Emily explained.
These days, the sisters' lives have remained very busy.
Haley and Emily have both found love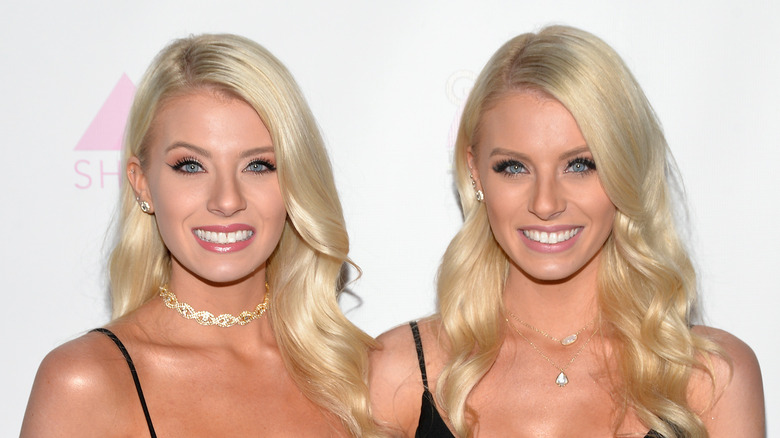 Michael Tullberg/Getty Images
Today, Haley and Emily Ferguson have created their own brand and co-host a podcast titled "Twinning at Life" (via Us Weekly). In addition, following their reality TV success, the Ferguson twins also both found love, per Bustle. In 2019, Haley went appeared on "Bachelor in Paradise" by herself after Emily began dating professional hockey player William Karlsson. Things didn't go her way on "Paradise," so she returned home to Las Vegas, where she eventually met her own hockey player Oula Palve.
Now the two are both engaged to their hockey players and currently planning their weddings together. Although Haley and Emily won't have a double wedding, they did reveal that they have the exact same bridal party and that they're planning to conjoin their bridal showers as well as their bachelorette parties. Haley previously told Us that she and her twin sister are "so thrilled" to be sharing the wedding planning experience together.
As for their reality TV career, the Fergusons say that those days are over. "We had so much fun on 'The Bachelor' and 'Bachelor in Paradise' but for now we are enjoying life just sharing our life on our podcast," Haley admitted. It seems that the twins have finally found their happily ever after, and fans couldn't be happier for the duo.