Why Twitter Is Seeing Red Over Ariana Grande's Casting In The Film Version Of Wicked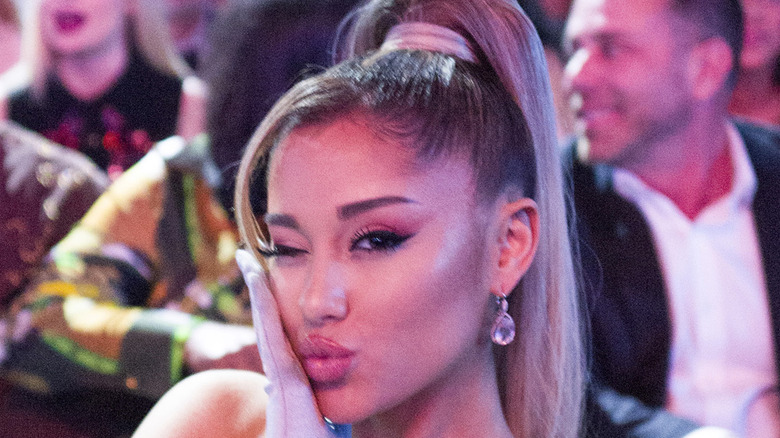 John Shearer/Getty Images
It's official, Ariana Grande will be playing Glinda in the upcoming film version of "Wicked." While the singer is over-the-moon to be playing the future Glinda the Good Witch in the movie, not everyone is so excited (via Too Fab). Twitter users are not holding back when it comes to their reactions, as they do. Some people are pumped to see the singer take on the role, but longtime fans of the play have differing opinions. Even Idina Menzel has something to say about it, if you can believe it.
It seems like there are two main camps when it comes to whether people like Grande being cast as Glinda. The first is the people who aren't completely sold on the casting just yet. These people tend to be longtime fans of the play. You know, the ones who have been dreaming for years about who will play the character in the movie.
Then, there are the people who are super pumped about the casting. These people are fans of Grande and are a million percent rooting for her. They also are likely about to see their first-ever play on the silver screen. Of course, there are people in middle as well. However, the die-hard fans are the most vocal and they have some other ideas on who should have been cast.
Wicked fans thought someone else would be cast as Glinda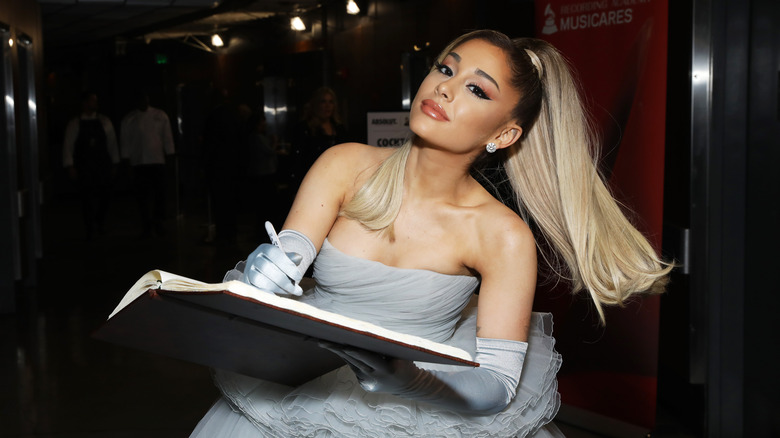 Robin Marchant/Getty Images
It's worth noting that the overall excitement about "Wicked" becoming a movie is high. Whether they are sold on the casting or not, people are ready for this long-awaited adaptation to begin. The main concern comes from casting Ariana Grande, who is 28 at the time of publication, for a character in their teens (via Too Fab). The same question was brought up when 28-year-old Ben Platt was chosen to star in "Dear Evan Hansen," according to Buzzfeed.
All in all, there's no denying that Grande has the vocal talent to nail the role. It's just a matter of authenticity on-screen and if she can pull off playing a teen.
According to J-14, there was talk of Dove Cameron playing Glinda in the film adaptation. She is only a few years younger than Grande, but some fans are shocked to see that she won't be in the movie. "I was offline, and have just been informed of the news," Twitter user wrote. "Congratulations to all of those involved but my thoughts are with Dove Cameron during this time."
Wicked fans have been waiting a while for this moment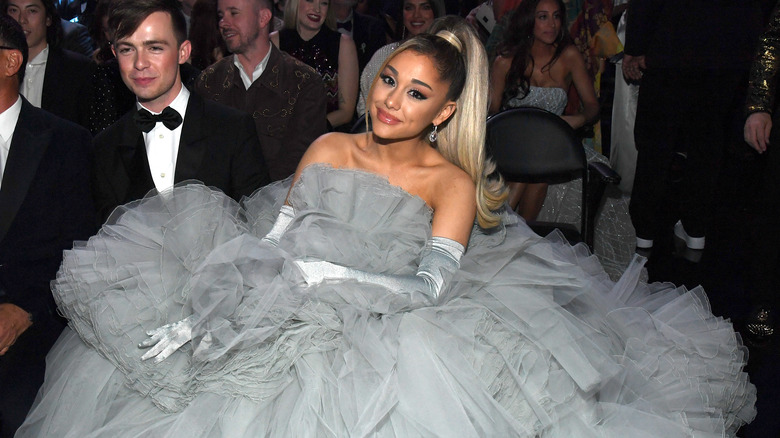 Kevin Mazur/Getty Images
Why is there so much riding on this decision, you ask? Well, "Wicked" the movie has been in the works for a while now. According to Vulture, it's been in the works for a decade, and even though the release date was previously named as December 2021, it looks like it won't actually starting filming until June 2022 (via Elle).
The announcement of the cast of "Wicked" was the first tangible moment for fans to get excited about. So, it only makes sense that people would be overly critical about the news. Of course, all in all, people are excited to see what's to come. Ariana Grande will be joined by Cynthia Erivo, who will play Elphaba, and people are excited to see the on-screen chemistry of the two award-winning singers.
Heck, even Idina Menzel has something to say to the cast. "Congrats to two amazing women," Menzel wrote on Twitter. "May it change your lives for the better forever and ever as it has for us. So much love." Fingers crossed it does, because not everyone is sold yet.