Royal Expert Shares Why Meghan And Harry Need To Be Seen In A More Positive Light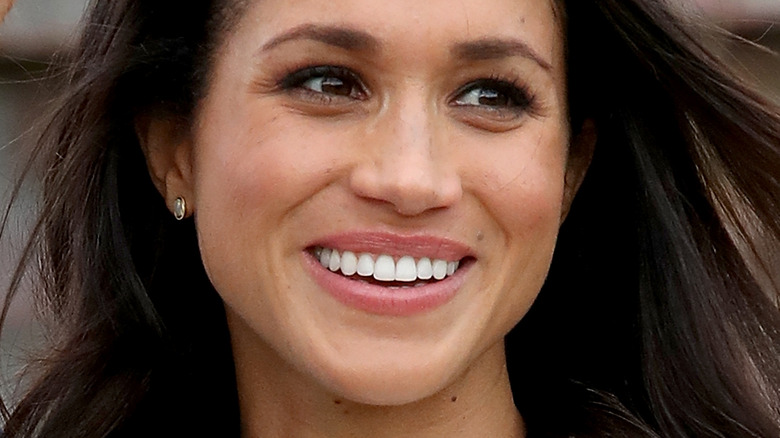 Chris Jackson/Getty Images
Prince Harry and Meghan Markle's popularity always seems to be in flux. The Duke and Duchess of Sussex took a big hit after announcing their plans to exit the royal family in early 2020. However, after the couple sat down for a tell-all interview with Oprah Winfrey, in which they dropped major bombshells and criticized the royal lifestyle, their popularity quickly began to plummet, per the Daily Star. In September, an updated poll revealed that Harry's popularity fell nine points within six months, resting at about 34% in the United Kingdom. Meanwhile, Meghan's popularity dropped three points to a low of 26%.
One royal expert, Charles Rae, previously told Entertainment Daily in September that things are looking bleak for the Sussexes. "I think Harry and Meghan are a lost cause. I cannot see them ever regaining the high popularity they once reached," he explained. "Their continued preachings are getting on everyone's nerves. In at least one poll they lost 50 points which puts them lower than Prince Charles when he divorced Diana ... I cannot see any way back," Rae stated.
Now, another royal expert is speaking out on Meghan and Harry's decreased popularity and why they need to win back favor.
Are Meghan and Harry unfairly criticized?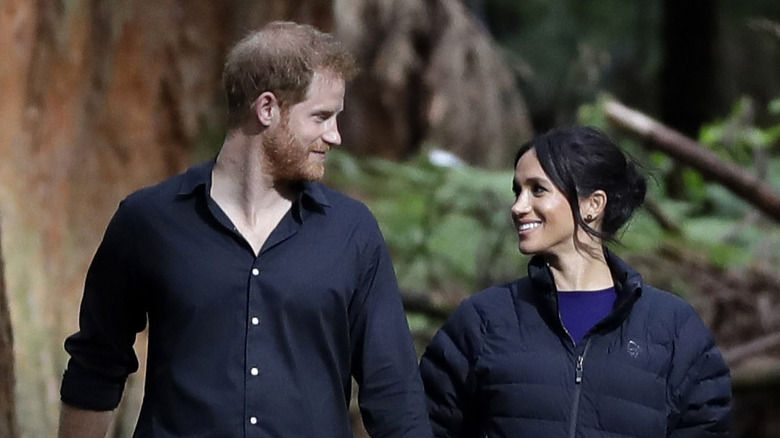 Pool/Getty Images
During a November panel for The Independent, royal experts got together to speak about Prince Harry and Meghan Markle's current situation, and one expert shared why she believes the Duke and Duchess of Sussex don't get enough credit. US royal commentator Kristen Meinzer said Meghan and Harry are doing what many have called for members of the royal family to do: become financially independent. "She and Harry did what people who are opposed to the royals have said they wanted all along: They stepped back, they pay their own bills, they're making their own money, and they speak up on behalf of issues that frankly all of the royals should be speaking about," Meinzer said during The Independent's panel.
Meinzer also shared that she believes the Sussexes should be an example for how the firm should operate going forward, not as the couple who turned their backs on the royal family. "They just made a statement this week that they will be carbon neutral by 2030, and are the rest of the royals walking the walk, or are they just showing up at a conference?" she said, seemingly referring to the royal family members who made appearances at the COP26 climate conference in Glasgow. "They need to be looking at Meghan and Harry as the future, not as traitors," Meinzer declared.
Meanwhile, Meghan and Harry now live with their two children in California and are advocating for issues that are close to their hearts.