The Truth About Joey Fatone's Marriage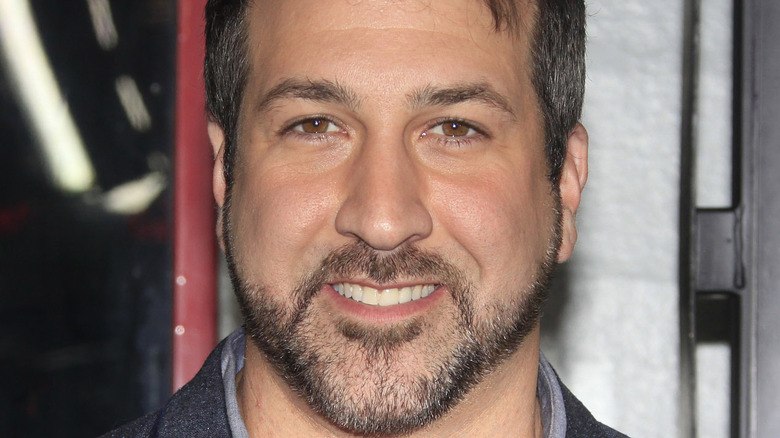 Joe Seer/Shutterstock
Joey Fatone shot to fame as a member of one of the biggest boy bands of all time, *NSYNC. Fatone and his bandmates, Justin Timberlake, JC Chasez, Chris Kirkpatrick, and Lance Bass enjoyed success with hits such as "Bye Bye Bye" and "It's Gonna Be Me" before going their separate ways. In 2004, Fatone broke the hearts of his adoring fans when he married his high school sweetheart Kelly Baldwin, per People Magazine. The two share two children together, daughters Briahna and Kloey. "We did everything backward. We had a kid, we lived together, then we got married," Fatone told the magazine of his relationship with Baldwin back in 2007. "We did everything completely reversed and it worked!"
However, the couple's relationship wasn't without its bumps. Fatone admitted that he and Baldwin went through multiple breakups, but "the grass wasn't greener on the other side of the fence," he said. "I'd come back and crawl on my knees with my tail between my legs. I enjoyed being with her." In addition, the couple also dealt with their daughter Kloey's autism diagnosis. "It has tested us a lot," Fatone told Entertainment Tonight. "She's on the spectrum of autism and there are all different types, so everyone handles their child differently, but we handle it as we go, like most parents."
Sadly, in 2019, Fatone and Baldwin officially called it quits when the boy bander filed for divorce from his wife of 15 years.
Fatone filed for divorce in 2019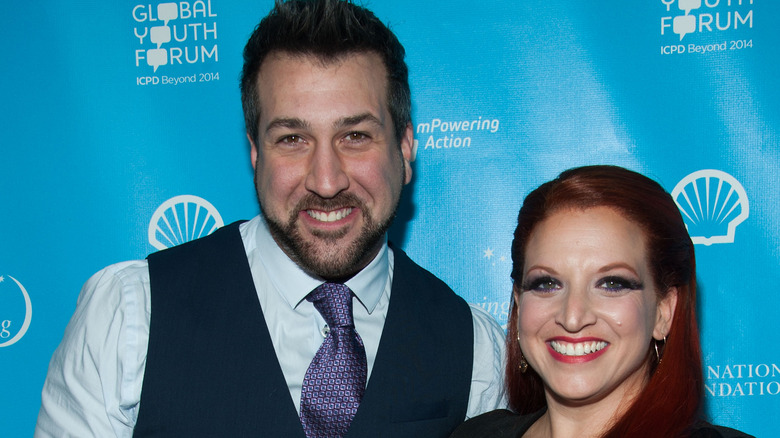 Valerie Macon/Getty Images
Although Joey Fatone and Kelly Baldwin didn't file for divorce until 2019, the former *NSYNC member and his wife were separated for years before officially ending their marriage. "Although Joey and Kelly are finalizing their divorce, they fully support each other and remain committed to raising their two daughters," a rep for Fatone said at the time (via People).
In 2020, Fatone gave fans some marriage advice while revealing what he learned during his divorce from Baldwin ​during an interview on the "How Men Think" podcast, per Us Weekly. "Something that I have learned over the years later on, especially being in a divorced family, and even if you're not divorced and you're still obviously with your spouse and everything is going great, give the time for your spouse — whether it be the male or female or whatever under your roof is — give that time to say, 'Hey, you know what? I'm gonna take the kids or the kid or whatever for the weekend,' or 'You know what? You go somewhere,'" Fatone said. "Give each spouse a chance to kind of recharge their batteries. Because nobody's perfect. We get angry, we do this, we do that."
During the years that Fatone and Baldwin were estranged, the singer began dating Izabel Araujo. However, Fatone admitted that he continued to put his family's needs above his own and waited nearly two years before he finally introduced Araujo to his daughter. Today, he and Baldwin co-parent their children despite their divorce.